Astrolife: Confession on a Runway
Wasssuppp Shaz:
Have you been having headaches lately? I dunno if it's just me or i had too much of sleep...? HAhaha yea! I work night shift this week... that's 8PM till 11PM. 3 Hrs on the AIR then off for supper! Hmmm... but oh well, that should give me more time to blog and all. But actually nope! Been running errants like banking. optical shop, and doing other side stuffs! Life oh life...
Life with Astro, the premier Satellite Pay TV Provider here in Malaysia is so awesome! You get to watch top of the line movies on its movie channels, great action TV series too on AXN and Star World! Comedies and on top of that have fun with your family while enjoying great television.
Everyday when i go back home, my Astro MAX is always on Discovery Channel or National Geographic! Now... i know that it was my brother who was in my room watching.
Sometimes, it's already on the Asian Food Channel (AFC) or Hallmark - that's my MOM! Hahahah... when it comes to AXN, Star World, and all the movie channels i know la its me and it was left untouched since i left the house.
But then again, there's more to life on ASTRO than just in the screens. Really, it's true... and here's the proof!
astrolife
PRESENTS
CONFESSION ON A RUNWAY
In conjunction with the premier of Confession of a Shopaholic on Astro & the fashion week at MidValley Megamall. There was this event at MV for astro subscribers and invited guests (yep, we were invited!) to enjoy, sooth the day and relax... have a bit to eat b4 going back home... a fashion show with A CUT ABOVE and performances by local celebrities.
There was Diddy, Nicholas Saputra and not to forget the charming hostess - NANA of XFM!
Here are the photos from the event...
Me & my astro colleagues - Aza & Caydence
Oh i see FOOD... and the main point here is the lady on stage :)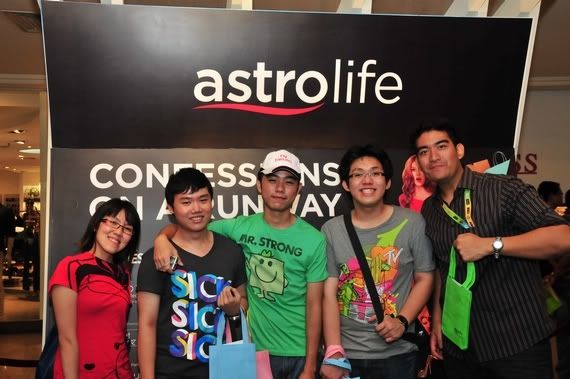 Some of the bloggers that i invited to join me on this night...
Fuiyohh rock star on the stage yO!
Oh my this picture is really nice yO!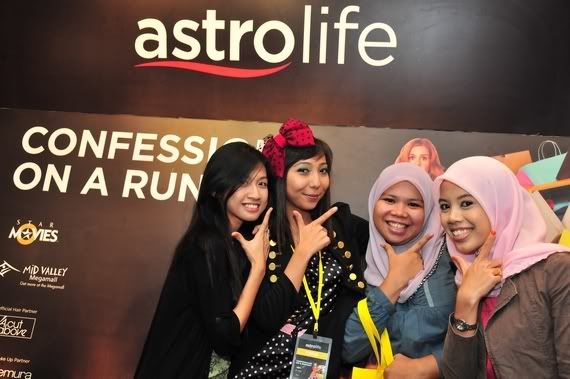 They all doing my picca trademark eh :P
Nana XFM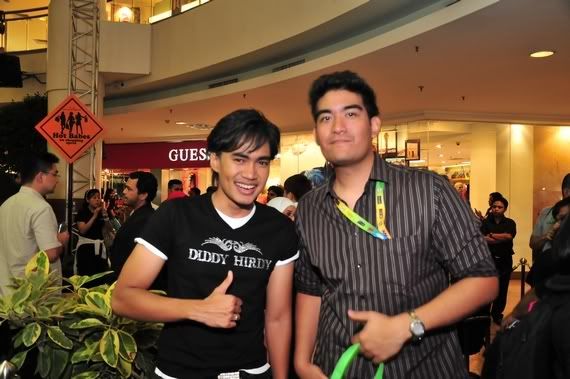 Diddy AF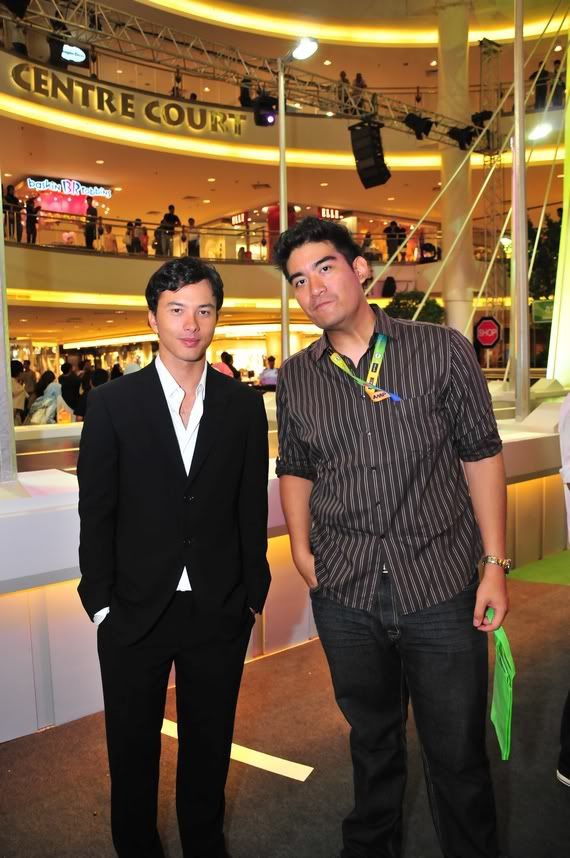 Nicholas Saputra
FANS on the day yO!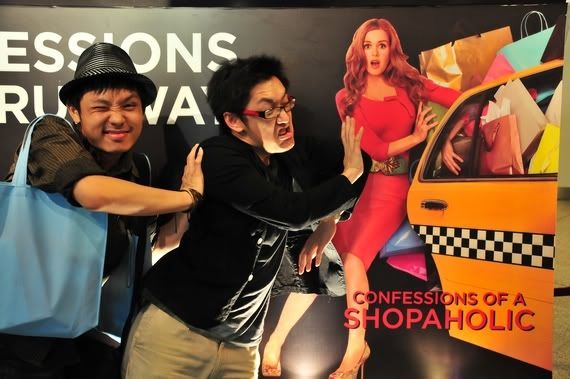 Trying to push ppl into the taxi eh :P
Labels: A Cut Above, Astro, Astrolife, COAR, Confession of a Shopaholic, Confession on a Runway, Fashion Show, Fashion Week, MidValley, MidValley Megamall