WHOA!!! All Nite LONG
Wasssuppp Shaz:
WHO ON EARTH doesn't want free MONEY??? Well... i know how u can get RM5 in terms of free credit to call & text your friends via this new platform, an online website/application that unifies all the social media & messaging system - last but not least VOiP & SMS. What is it? It's the
iTALKWHOA

!
by TM.
Wanna save on voice calls (international or local), wanna send a text message for less, it's all so easy with
iTALK WHOA!
No installation needed, you just simply need to Log on to the website and register as a user.
As i entered the event...
TM Reps for Question & Answer session
If you're lucky enough to be the first 8000 to try out this service by TM - you'll receive instantly an online credit of RM5 to make your very first VOiP phone call & SMS to your friends!!! Really... it's cheap, it's clear, and it's easy.
Not just that, you can Log on to your messaging service, check Facebook messages - comments - notifications, Twitter, Gtalk and much more all from this platform. You can then keep all your complicated passwords at home tucked in a book somewhere safe and just use this one Login and Password! No more confusions, no more hassle!
Last Wednesday, 7th April - i was invited to the launch of iTALK WHOA! by TM at Borneo Rainforest CLUB @ Bdr. Sunway. Where i met up with so many blogging friends from the past, those who i haven't seen for a long time and those who's been so busy to meet up. They were all there. It was like a blast from the past.
Anyways, managed to get an insight of what iTALK WHOA! is really all about, its technical functions, and all. Basically it's made to HELP you and i in our everyday life. To simply make everything simpler and easier!
Just imagine this what if your phone runs out of battery! And there's no way for you to charge it! You can just go to any computer / online terminal log on to iTALK WHOA! and send a text msg to your friend to help you / save you / meet you! - Rather than having to go back all the way home right.
Another scenario would be when you forgotten to bring your phone out with you, just logon to your laptop from anywhere with Wi-Fi and make a voice call to your friend, very easy and simple.
Whatever it is, it's meant to help make your life easier... The only thing is, for now you would have to use Internet Explorer (IE) to log on to the service and to use it as it's currently not compatible with other browsers. But soon enough it will be ready for Google Chrome, Firefox and more...
On the other hand... met up with so many friends here at the event, was even pulled up on stage to play a stage game but at first i was about to win the game but for some technical reasons i LOST :( But oh well.. i could've won a Panasonic DECT Cordless Phone! Woohoo.. COULD HAVE is a very BIG WORD!
Anyway - BUNKFACE! Was there to perform a few numbers from their album "PHOBIA PHONEY"!!! Check'em out :)
Now let me hear it... iTALK...:
WHOA!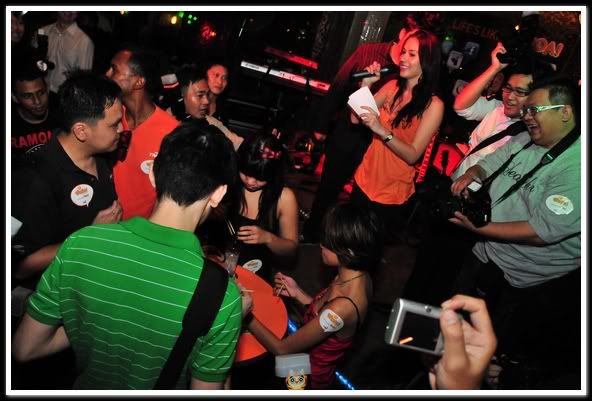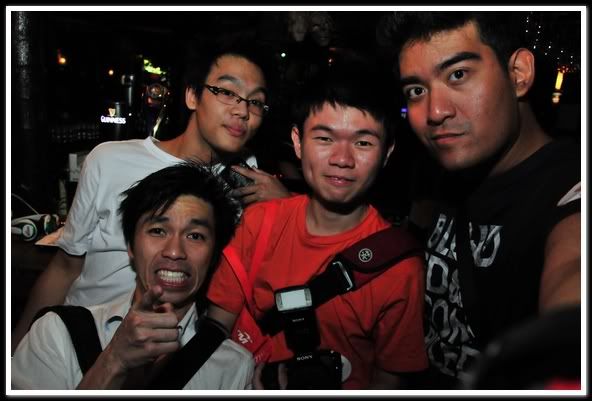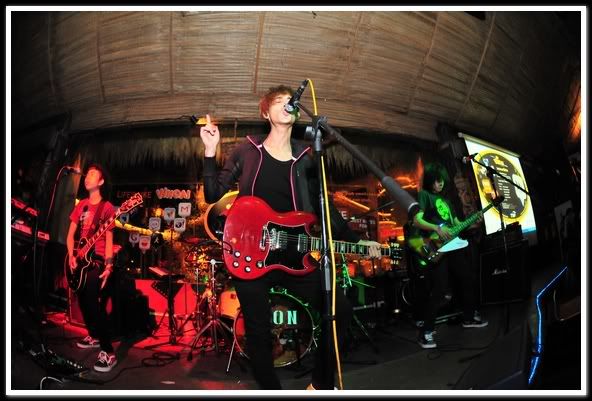 More about iTALK WHOA!:
1. A Unified Messaging and Convergence platform providing single-point-access to Messaging & Collaboration systems.
2. Provides and interface that enables users to synchronize all the email accounts, social networking sites to enable them to connect, communicate and collaborate with their families and friends.
3. You can email, SMS, make calls, connect with instant messaging and even read your favorite news through just one portal,all you need is internet access.
More than just SERVICES:
Webmail that integrates with major webmail services such as MSN, Yahoo! and Gmail also with real-time true push of emails & attachments


Push eMail with real-time true push of emails & attachments that works with any mobile device without the need of a local client


Calendar & Task that is capable to assign calendar information and create tasks to be shared with other users within their desktop or mobile workspace


Instant Messaging (IM) which enables multiple Chat servers integrate into one IM Chat and no need for external service providers


Voice Call to communicate from PC with the lowest calling rate


Web SMS to send web sms from portal to any phone (local mobile/international mobile/fixed sms)


Synchronization of data between desktop applications, mobile devices and vice-versa


Integration Framework


Social Networking Streams with a seamless ITalk Whoa! integration with the most popular business & social networking services


Security•

Digital Certificates for establishing network connection using Secure Sockets Layer (SSL) Protocol with end-point security management.Stored data accessible by all users within or across security domains Full anti-virus, anti-spam controls.
How to USE it?
If a user is overseas and wanna use the iTalkwhoa is it possible? What are the charges like?
This is a portal service, regardless where ever you are from; the rates are applicable as it will be in the list.
Means all they need to do is log into italk whoa and they can do all that?
Yes! You have to register as a member first. While for 1st time user, you have to key in your password for you ie: twitter, email (yahoo, gmail, hotmail) etc for all at just one time. It will configure with your iTalkWhoa login password. You just have to key in 1 iTalkWhoa password next time, all others function will be automatically login.
So they just nd to sign up with italk whoa and thats it?
Pretty much YEAH :)
It is also mention about prepaid or buy credit. Where can ppl buy their credit/ prepaid card for italk whoa?
TM will provide this service really soon, hopefully somewhere in June 2010 for all users worldwide to purchase. But for now, you can purchase iTalk credit at Maybank2U, CIMB Clicks and all stores displaying iTalk. Only Malaysians are able to purchase for NOW.
Will they be sold at phone shops in future just like the other phone cards or idd cards?
Yes, but only in Malaysia. iTalk are sold at shops displaying iTalk sign.
Labels: Borneo Rainforest, iTALK, TM, TM iTALK Whoa, WHOA