Xperience: 2View DG Cams by Samsung
Wasssuppp Shaz:
Went for BUFFET dinner last nite at KLCC Convention Center - the Choc MOUSSE was REALLY SINFUL!!! OMG...
Samsung - One of the world's leading compact camera producers are back with many new innovations... not limited with a camera that has 2 View but also a digital cam that has WiFi capabilities and bluetooth! - WHoa.. that's NEW.
Anyways, was invited by Samsung to organise a small party of 20 to their Samsung 2View Press Conference / Launch of the new camera at The Gardens - MidValley. Therefore i invited 20 of my blogger friends here today for this event.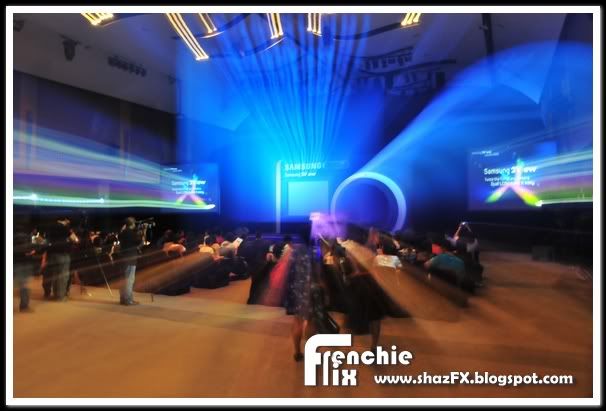 About the camera: It's "DIFFFERENT" with an added "F"! What do i mean by that? Well usually digital cameras... well compact ones or even pro-sumers only has 1 LCD screen at the back of the camera for you to look at, to snap a pic, and even to review or edit. But Samsung 2View ST500 / SSST550 has 2 LCD Screens on it! - One big one at the back, and one small one in the front.
What does this do? Well the USP (unique selling point) / features of this camera is that ITS SPECIALLY MADE for those who loves to "CAM WHORE". As you may know - you yourself or your FRIENDS simply love taking pics of themselves... but somehow, sometimes or most of the times for others - they end up not being in the frame of the picture that was snapped and end up taking too much time to snap up to 3-5 pics to juz get the accurate pic that they wanted! Well Samsung 2View, solves this problem by allowing you to see yourself and adjust yourself into the framed area in the camera prior to taking the picture. Awesome innit!!!
Anyways - here's pics for you to enjoy the press launch of the "Samsung 2View Launch recently...
Joshua, Alex, Jaclyn, Joseph and the Samsung Girls!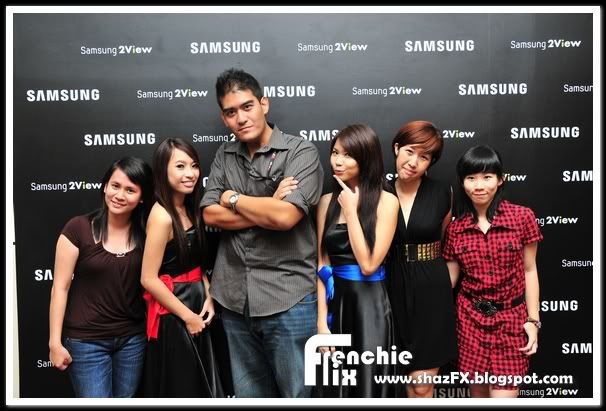 LUCKY ME!!! - Wanted to put me hands somewhere but i dunno em!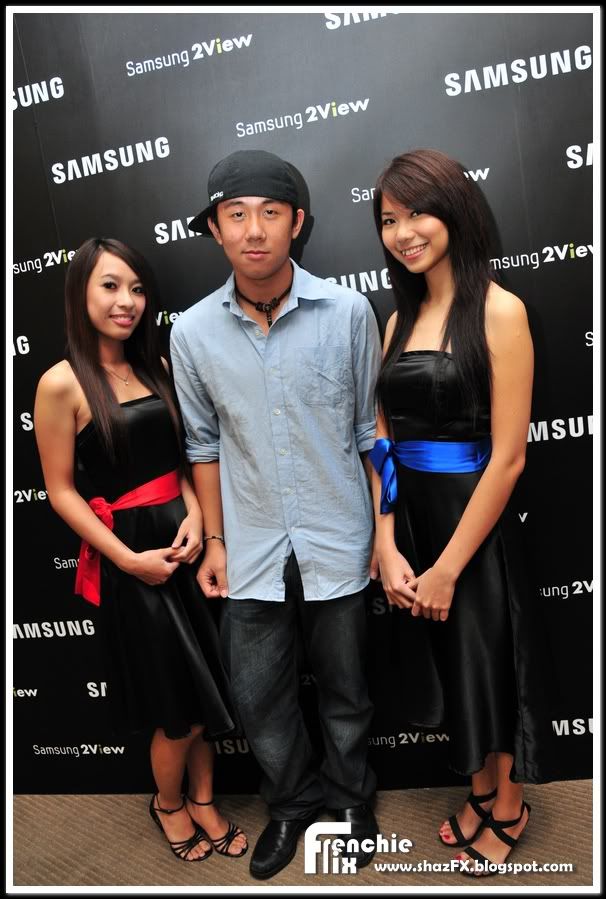 Joseph too scared :P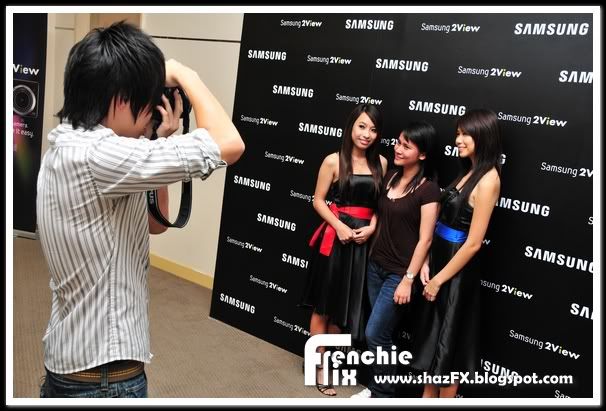 Joshua is now in Kuching, i think!
I couldnt recognise him! Coz he didnt have his "BBOY Outfit"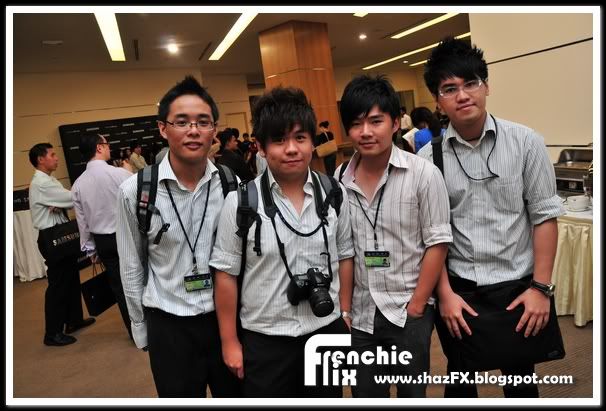 Apiit'ians @ UCTI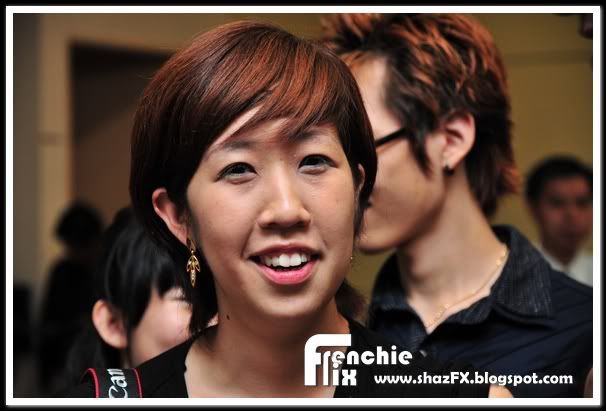 Miss Gentle Snail @ Joanna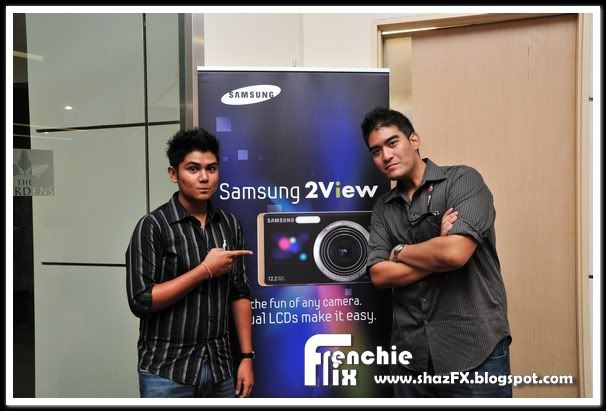 Satkuru of MMU
Alvin - My Badminton mate!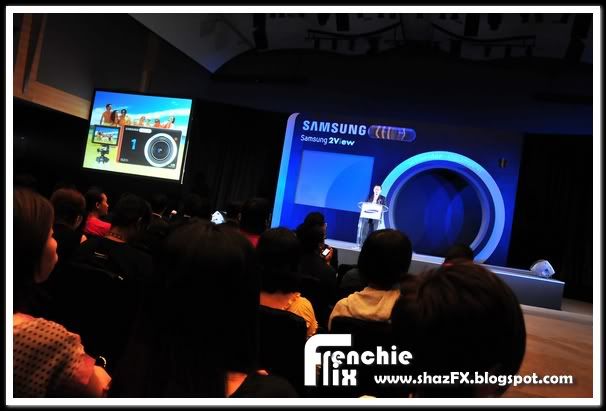 Inside the hall for the launch...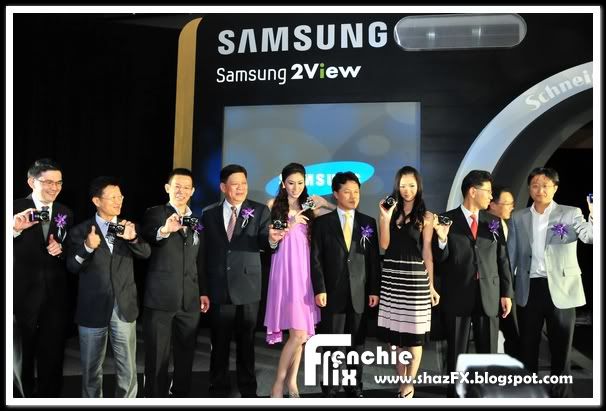 The VIP's with the newly launched CAMERA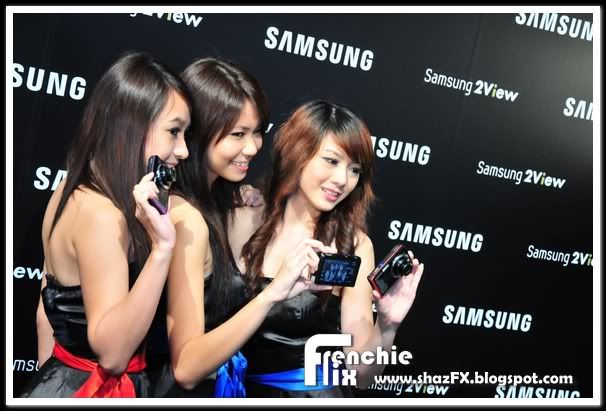 Samsung Girls showing off the 2View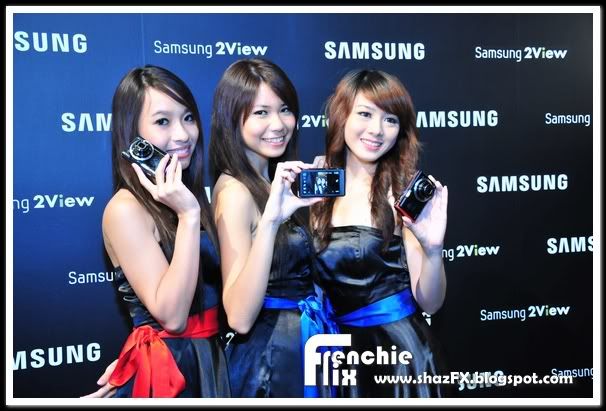 Samsung 2View - Made it to Malayia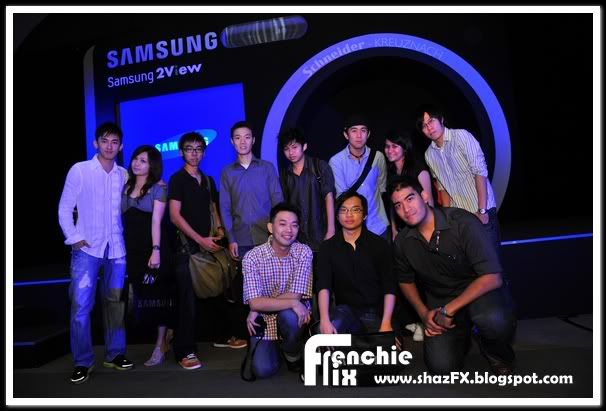 Bloggers @ The Launch of Samsung 2View
Allen - He's an APPLE addict!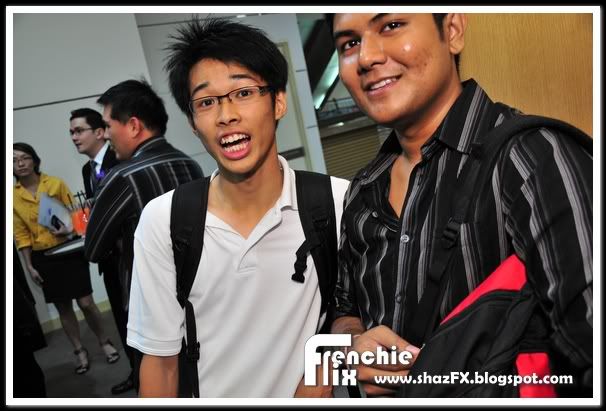 My SHOUT'ers!!!
Derek Yap - Wasss ere too!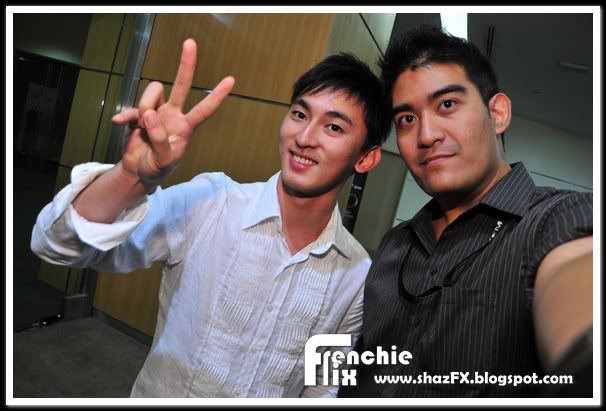 Zues aka Swee An!
Jeremy aka BBoy!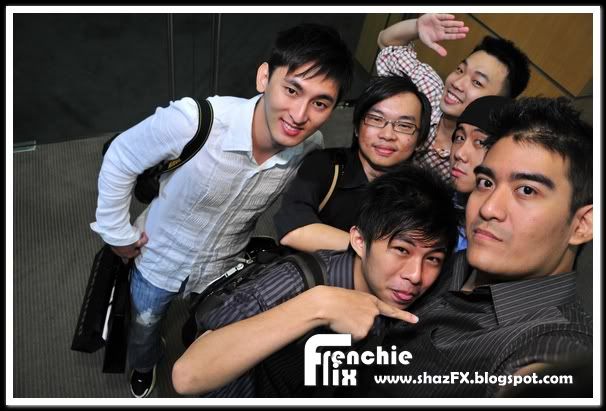 Oh look who dat!! NIGEL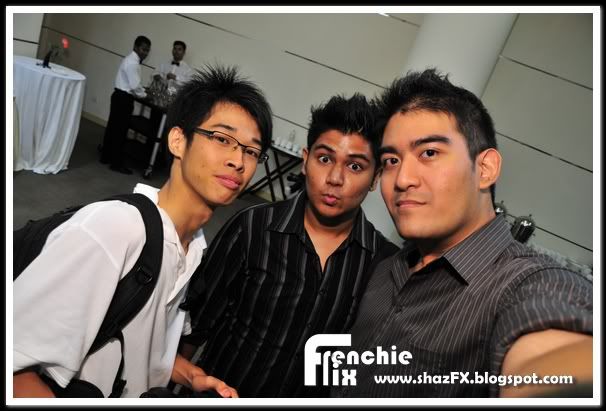 YEs yes we are all HUNGRY!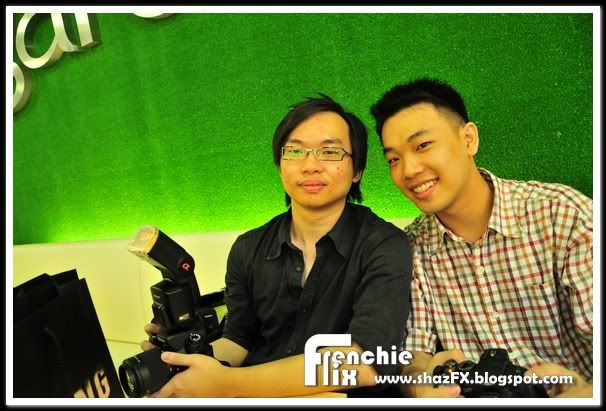 So we went to the food court!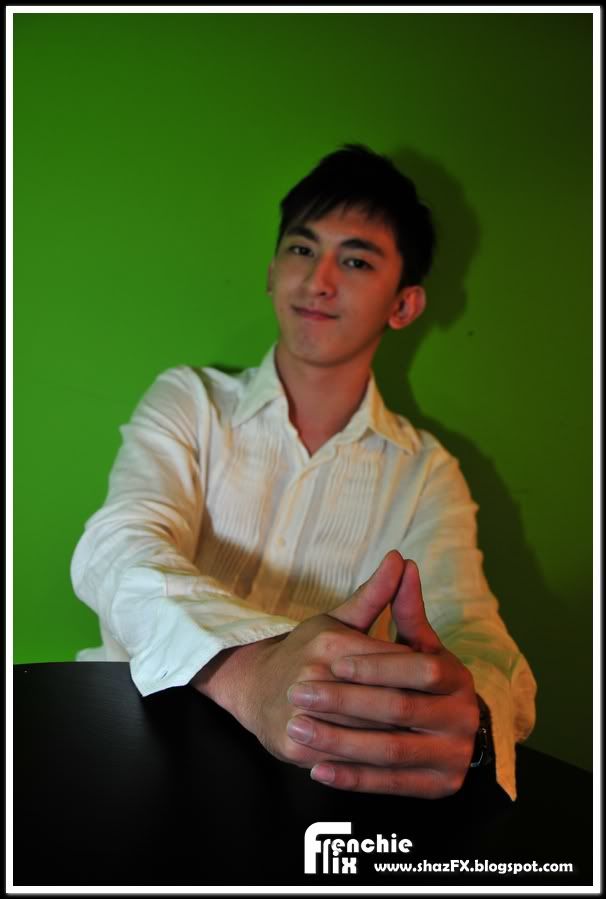 And took a few pics!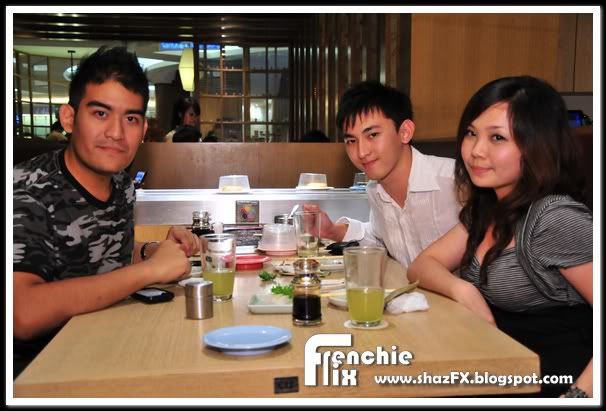 Was there with Kning Chew tooo!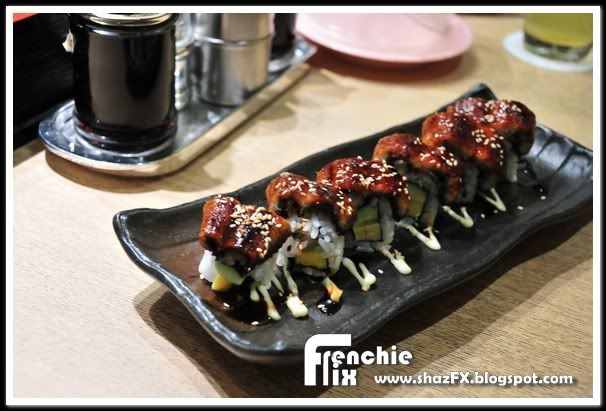 Sushi Zanmai's A MUST TO ORDER!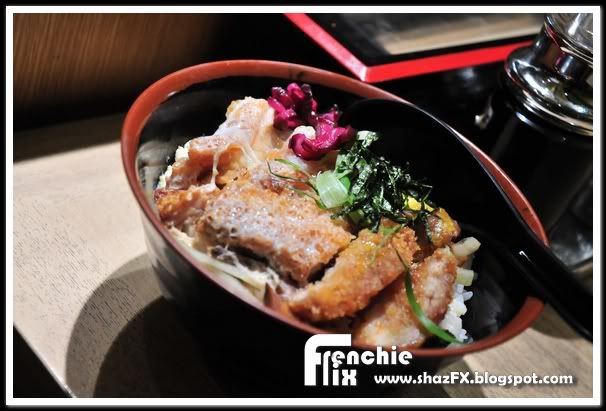 A MUST ORDER TOO! - Chicken Katsudon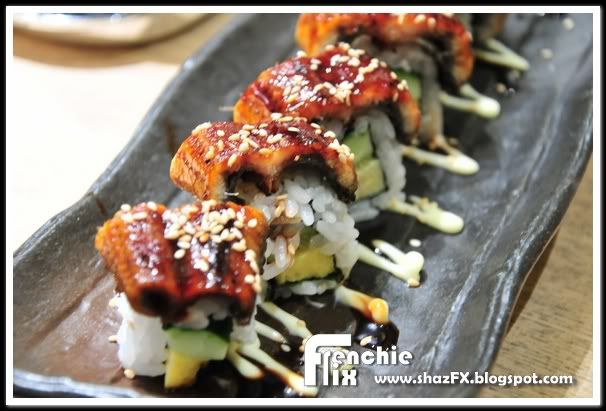 Unagi Rolls
Dinner was great, the company was better!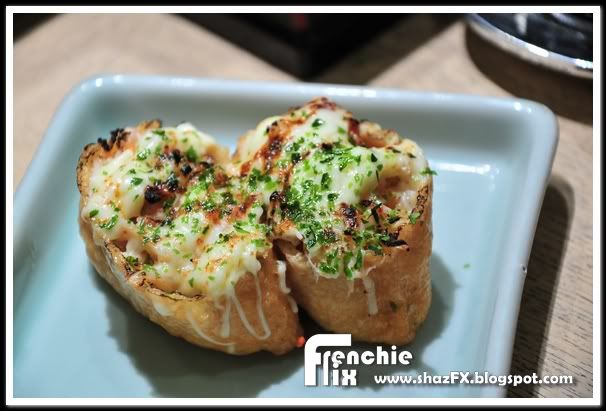 Oh my... so DELECTABLE!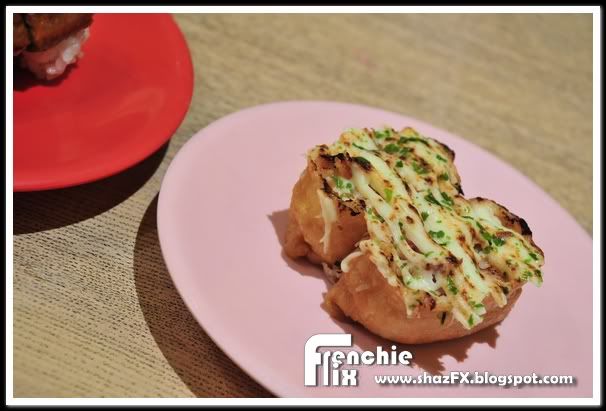 There goes my diet...
Another part of my diet...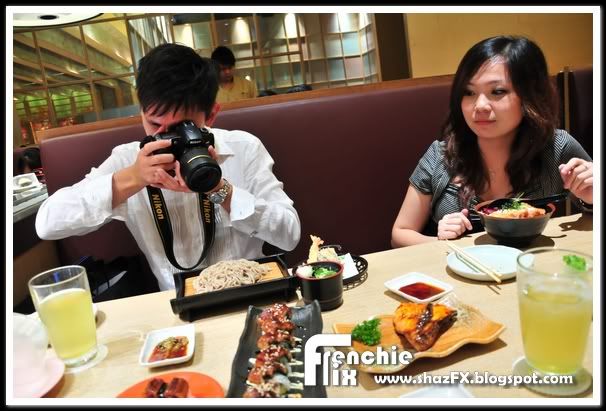 OH well.. ITS FOOD that we LIVE FOR :P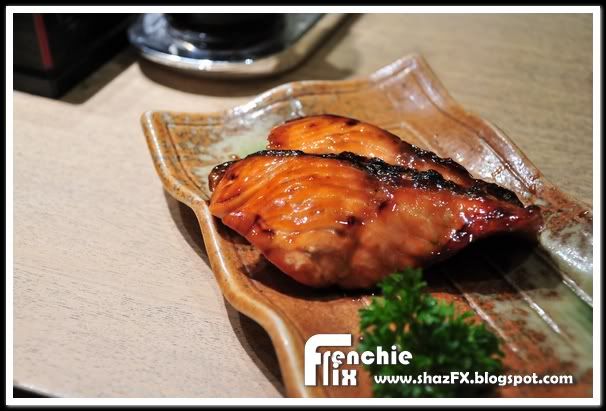 And food we get to eat!
Labels: Dual LCD, Samsung, Samsung 2 View, Samsung Digital Camera