MILF... i meant MIGF 2010
Wasssuppp All MILF's!!!: Kidding, so when was the last time you watched American Pie? Am sure... no matter how long that was you could still remember this joke! Anyhow... was at the MIGF 2010 which is the Malaysian International Gourmet Festival held at Sunway Lagoon Surf Beach.
Such an auspicious event held at a very informal location... but Malaysian Socialites, VIP's and papa & mama's still know how to dress chic / fashionably at such an event. I was perhaps the only one that was not dressed to the theme which was BEACH WEAR. Ohh well... next time then!
This event was held with the presence of some of the TOP CHEF's in Malaysian Hotels & Gourmands Restaurants... they participated in this competition in which over a month plus... visitors who visits the restaurant eats the best of their menu and votes for who should win which award.
Myriad of awards given on this night, i really can't remember it all. What i know is that this event is FANTABULOUS... officiated with the Minister of Tourism and other VVIP's!
What else can you ask for? BIG CARS... checked! BIG BOOBS... checked! HAhaha... Big FOOD platters... checked!!! Really enjoyed this event as i got to meet my old friends from Uni and other work places! We had little time to catchup, kinda promised to catch up out of this event but hehehe... i guess everyone is busy with their own. Now, let's enjoy the photos....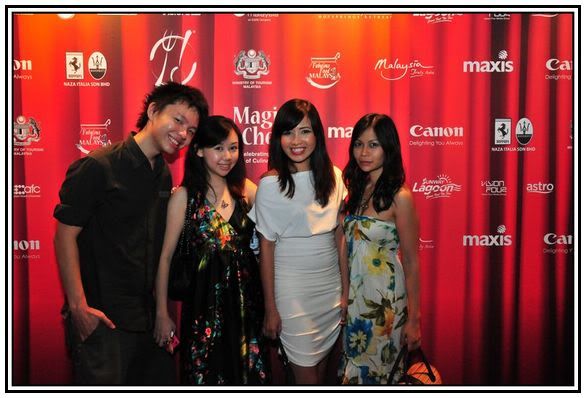 Edwin, Amelia, Jerine, Rebecca
Jerine, Amelia, Edwin & Rebecca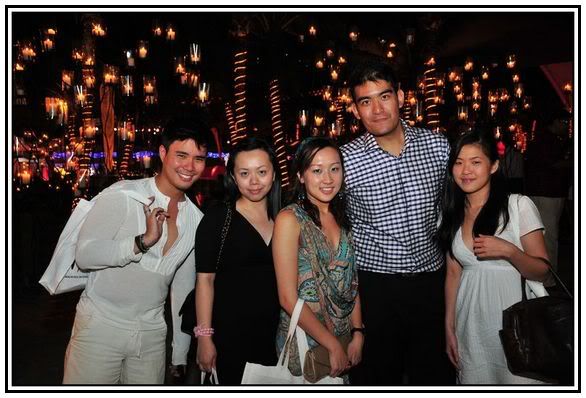 Friends from Melium - Jasmine, Sheryn & Lee Ju
Oh... old friend from the office! Andrew Fonseka - Former Ms. Malaysia Universe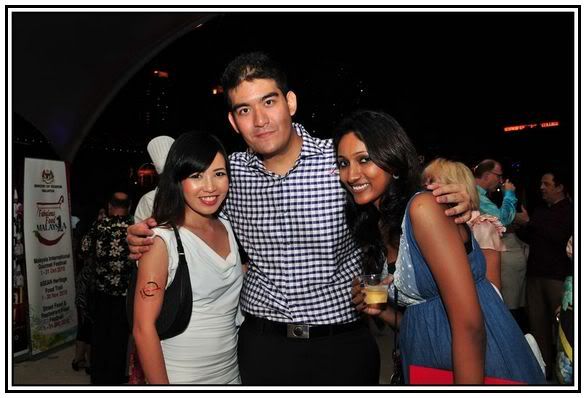 Jerine me and Jivani... well we used to call her Pu... err ok! (ask me!)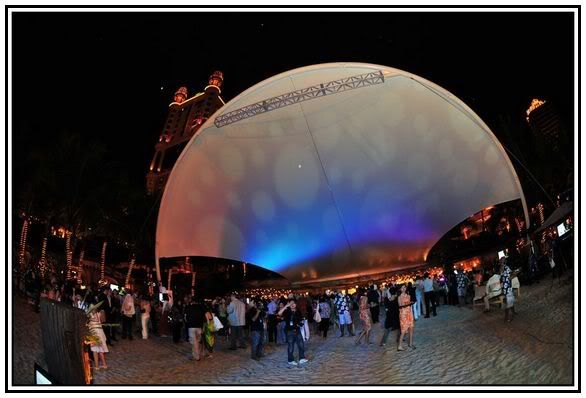 Sunway Lagoon Surf Beach - MIGF 2010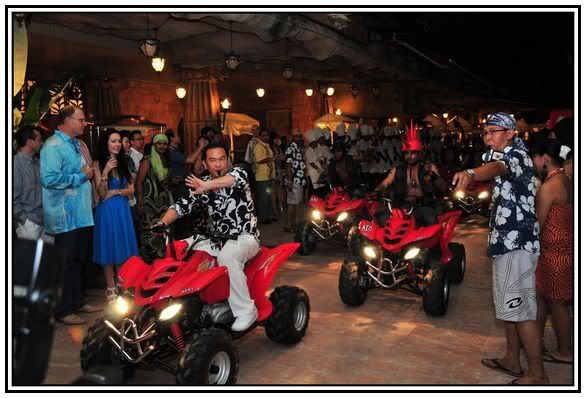 ATV's their version of Police Ecort for the VVIP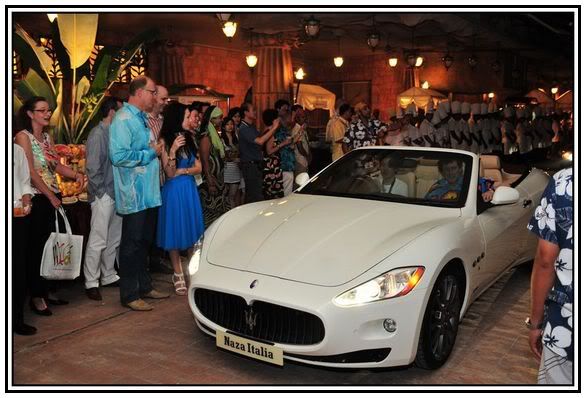 Ohhh look at that piece of LUXURY!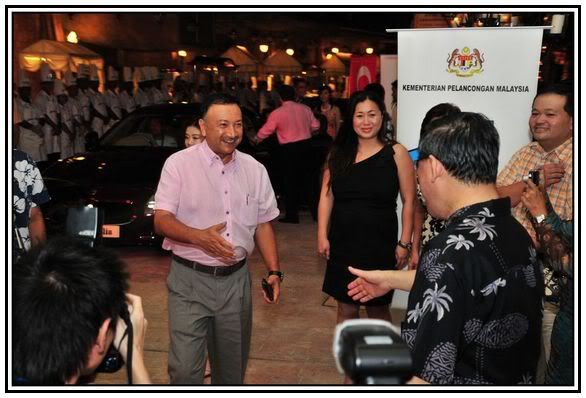 VVIP's Greeted at the main arrival hall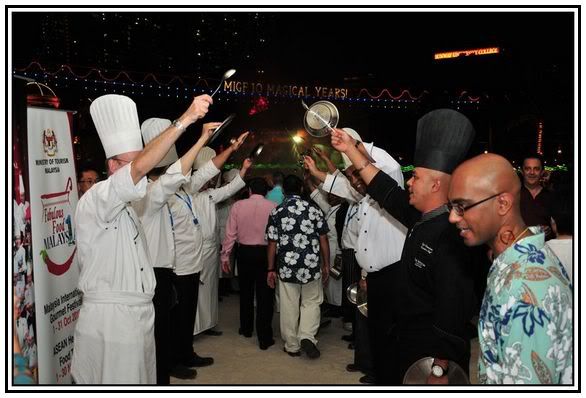 Chef's from various different Hotels in Kuala Lumpur - greeting the arrival of VVIP's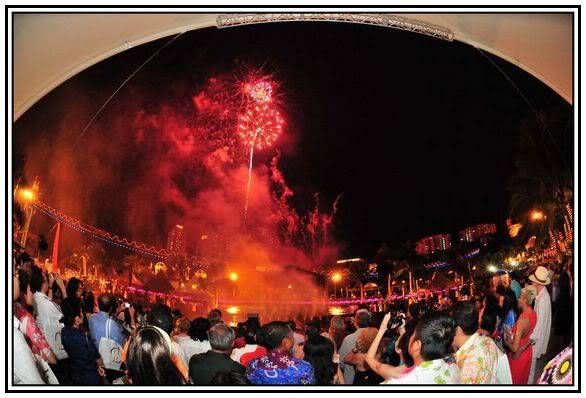 Fireworks for any type of celebration yO!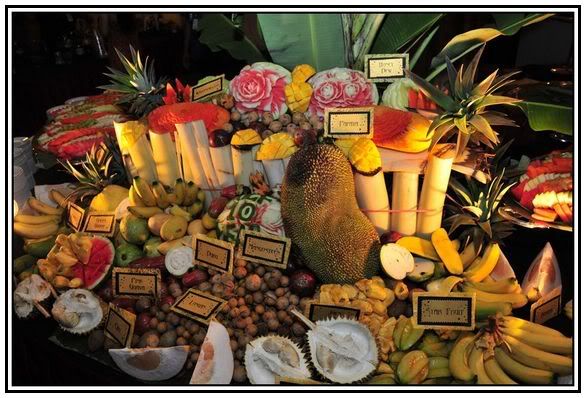 Myriad of Malaysian FRUITS here tonight!
Friends from Hilton KL - Wei Bel
Simon So & Me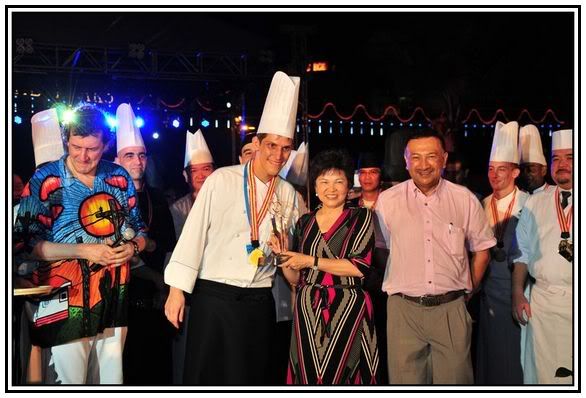 Chef's & VVIP's on stage giving and receiving awards!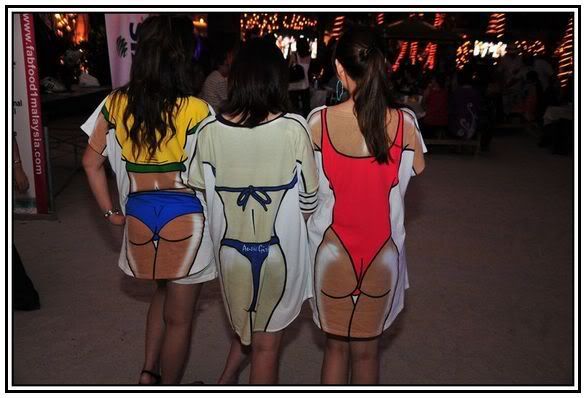 Ohh.. these are APPROPRIATE!!! Beach wear :P
These are just a tad bit too much tho!
Last but not least... if you are in Malaysia - you MUST enjoy our local delights!
Don't know where to go and eat? Well... hit me up i will bring you around :)
Labels: Food Heaven in Malaysia, Malaysian International Gourmet Festival, MIGF 2010