The Manager's Experience, at NANDO's
Wasssuppp Shaz:
I've been on holiday lately... to a few places with no Internet Service or Laptop around me. The only thing i have is my iPHONE to update my Twitter and Facebook. So i please GUILTY! Yes... i'm guilty of not updating my BLOG as i promised. But oh well... LIFE, if you are on HOLIDAY. Act like one... be like one... forget about the rest of the world, your usual life... change it... to do what you wanna do for once :)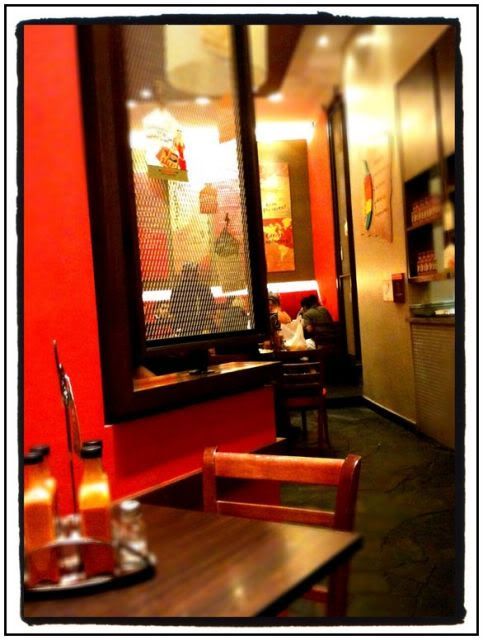 T'was recently during the Fasting month of Ramadhan... i went on a NANDO's CRAZE... 3 days in a row, i break fast at NANDO's.... 1st was at NANDO's Pavilion, 2nd was at NANDO's MV and 3rd was at NANDO's Tropicana City Mall.
What caught my eye on one of my trips to NANDO's are the following events that happened at NANDO's Pavilion. Really a good example of how a leader and it's subs should work hand in hand to not only serve its customers but also to champion what we call "Common Courtesy & Customer's 1st".
1. It was 8.30PM
, way after the break fast time... i broke my fast at Snowflakes Pavilion... as i reached there late. So yea... all the NANDO's staffs were actually perifect! Everyone was attached to a station, cleaning up tables, setting up tables, refilling drinks, getting the bill & payments, sending food and last but not least in charge of getting new customers tables.
Well, my waiting time was not that long considering there was an Arabian family in front of me and another dude. I was 3rd in queue... Got my table and ordered immediately as i already know what i want to eat. Table was clean and menu was there :)
2. My order
came just the way i ordered it.... half chicken with 2 sidelines, made sure that both halves are breast meat. When i got it... something was missing... my cutleries! I looked up and saw the manager, he saw my table and quickly found out what was missing before i could even ask him for the cutleries... he went out of his way and got my fork & knife. THX Mr Manager!!!
3. One of the crew
asked the manager to help her with something... and he helped! He even made some drinks, refilled drinks... basically he didn't pass it on to someone else, but was responsible enough to do it himself. Other managers, that i've seen so far elsewhere would just pass it on to some other staffs on the floor.
4. The manager, again...
does refill, picking up plates, and even came to my table while i was eating asking if everything is in order. He made his rounds making sure that everyone was satisfied :)
5. The manager and his staffs
ensured that they said THANK YOU to each customer leaving, or going to the counter and pay... well this is a table serviced restaurant but some customers prefer to go to the counter and pay as it was faster then... coz there were alot of customers leaving at the same time, but nonetheless the Manager without fail said THANK YOU to those at the counter too.
This is my
NANDO's experience
, what's yours? No this is no contest or what... just my 2 cents worth compared to what the Nando's Manager gave to all of us that evening... it was worth every penny and every cent writing this post.
Sometimes, when you do something right, good...
you should be applaud for such
, sometimes you don't... well i really think that this TEAM at NANDO's Pavilion deserves a pat on their shoulder for a great job well done as a TEAM!
T.E.A.M - Together, Everyone, Achieves - MORE.
Labels: Grilled Chicken, Nando's, Nando's Pavilion, Peri-peri Chicken, TEAM