Happy B'day Shazzz!!!
Wasssuppp Shaz:
Getting old... eh... anyways can't wait for my HOLIDAYs TRIP this year to BALI twice (company and own trip), Jakarta, Hanoi, Melbourne and maybe a few other destinations... Where are you guys goings??? Most people'd say ASEAN destinations AirAsia is CHEAP! Well yea... that's if you book a year in advance or 6-8months in advance... but MAS is FAR FAR much cheaper whenever you wanna go... be it this FRIDAY :P Check out MAS Get The Deal Promotion ok!
Ahhhhh.... FINALLY got the chance to put up my Birthday Photos!!! This time around... just celebrated a few times only... and others were dinner with friends. Well i had a major SURPRISE PRE-b'day party at Tony Roma's in e@Curve, that update will be up SOON! For now... am going to put up the pics from NANDO's with Albert & friends :)
First of all... thanks to Albert for organising this... and thx to Emily, Xian Jin, Joseph & KJ for making it to this dinner! And oh yea... that WATERMELON...i really thought that it was my b'day cake at first!
But oh welll... if it was really is MY b'day cake i'd be delighted...it's DIFFERENT than any other year! Hahahha...
Anyways - thx for the celebration peeps! Next up.... my B'day Dinner at Tony Roma's.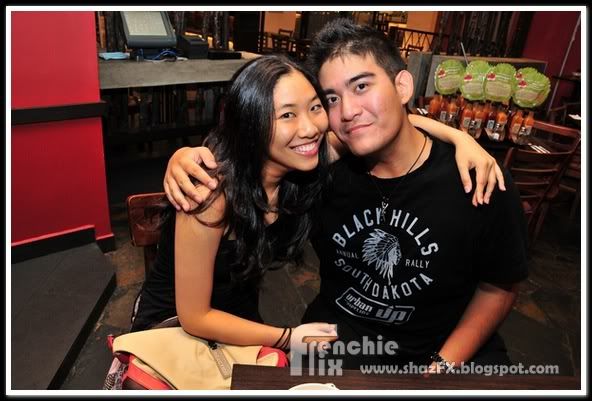 Thx EMILY for making it all the way from NYC
The Ampang'ites :)
Which to eat first... the watermelon or the cake?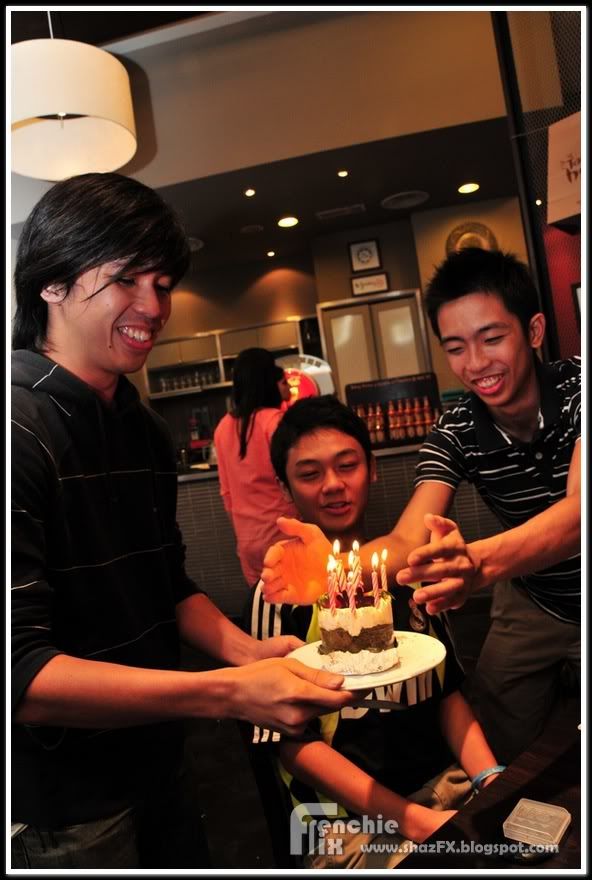 Ok... too many candles ler peeps!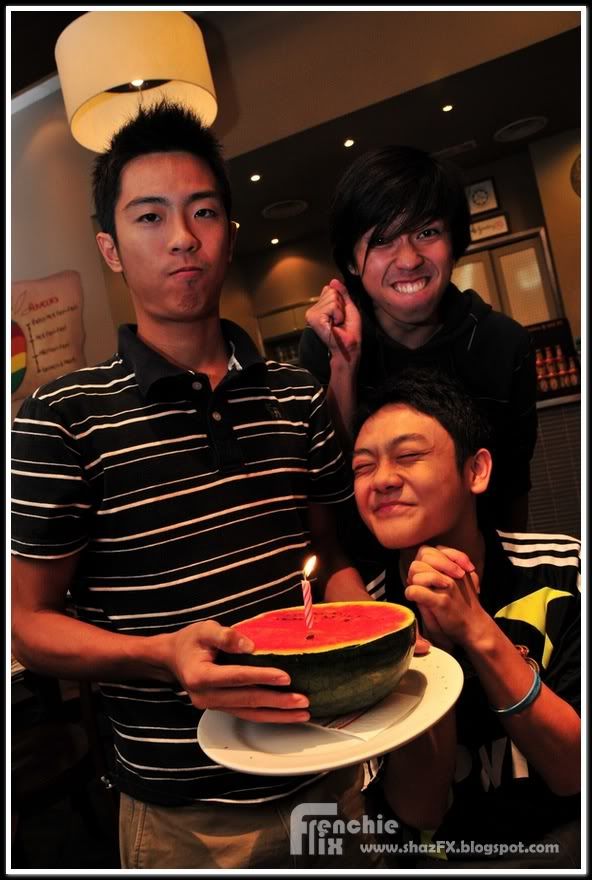 Ahhhh i like WATERMELON!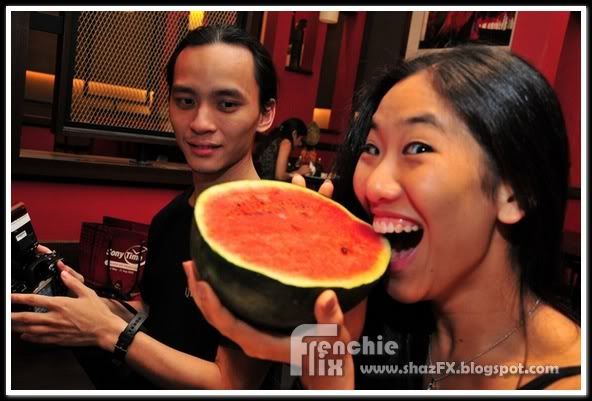 Emily... its MINE :)
EAT EAT EAT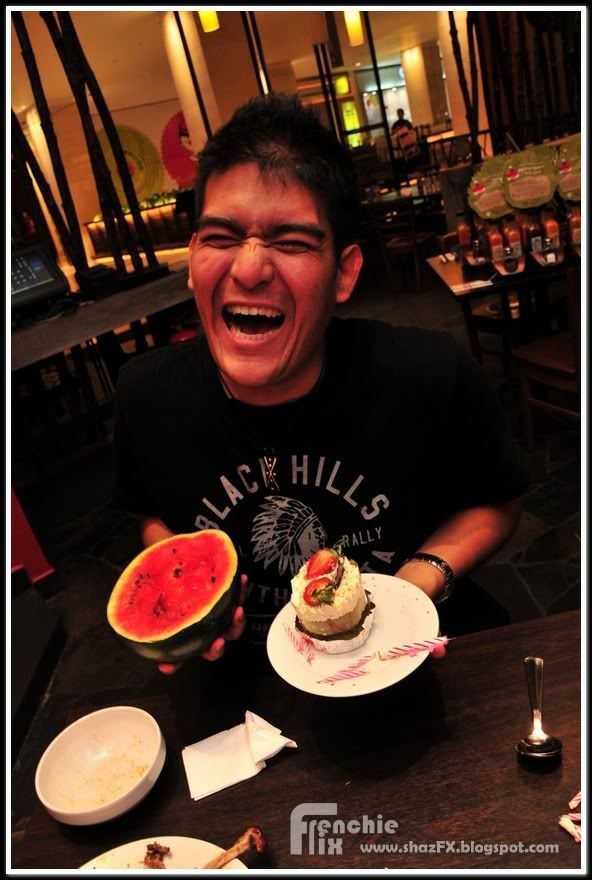 Happy MOMENTS!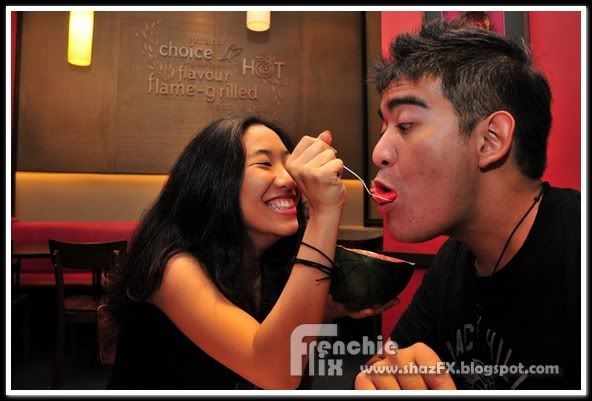 PRICELESS
Labels: Birthday Dinner, Nando's, Pavilion