VFM - Valentine Flash Mob
Wasssuppp Shaz:
Could you really be making a difference in life? Actually yes... i've seen people doing it...and now many many many more people are doing it namely Hannah Tan, Zain HD and in the early days ME. It's really cool and you feel great when you can change a person's life by making them feel and see the world in a different way. The aim is to excel in things that they want to do and opening up their minds to bigger things. Just imagine if you want to do something that you are doing now but before this you just can't imagine how it feels like to do it... whether or not to do it... and you just don't get that feeling whether or not to do it but then there's that someone who wants to help you and make a difference in your life in one way or the other. Well it's not just a simple favor - it's life changing.
Anyways, recently i attended the VFM that was held at KL Sentral station. How did it all started... well i received an event invitation from Jeremy and clicked on MAYBE as usual (for events that i'm not sure if i can attend or not), then on the day itself...(sunday) i woke up at 11am and saw the update on my FACEBOOK... was like SHOULD i or SHOULD i NOT? Because am used to going for Random Alphabet's awesome events that makes a difference in hundreds of people's lives (at times it even affects the hundreds of passerbys). Anyways... i ended up getting ready and went for the VFM!
It was different and there was certainly a very different group of attendees on this day. The VFM event was held in KL Sentral and in Times Square - but one thing i'd say is that doing 3 VFM's in one day is VERY tiring...especially for me as i was taking photos all over on this day.
Anyways... take a look at the photos, the theme was VALENTINE. There seems to be alot more guys than girls... CHICAS where art thou???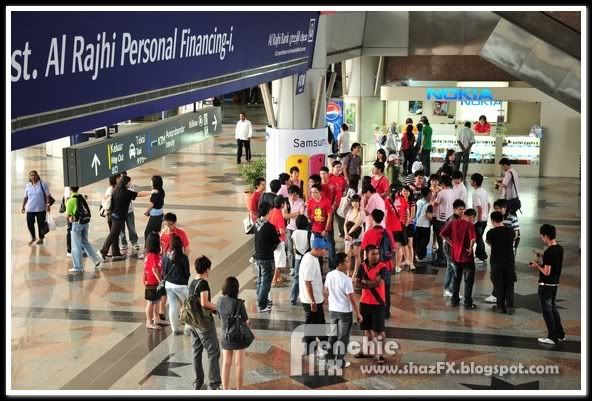 It's 1PM... people are gathering up...more n more...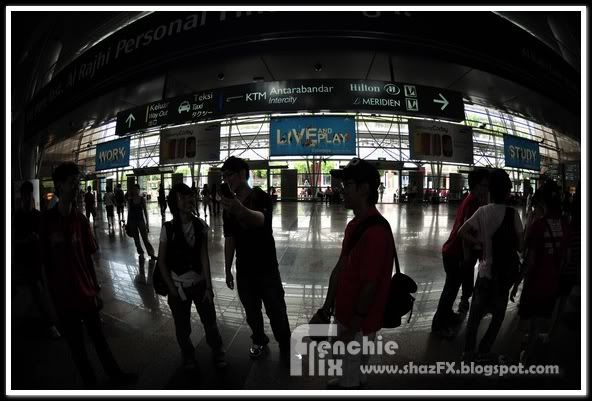 Almost silhouette... (ori) actually i can edit this to make it full SILHOUETTE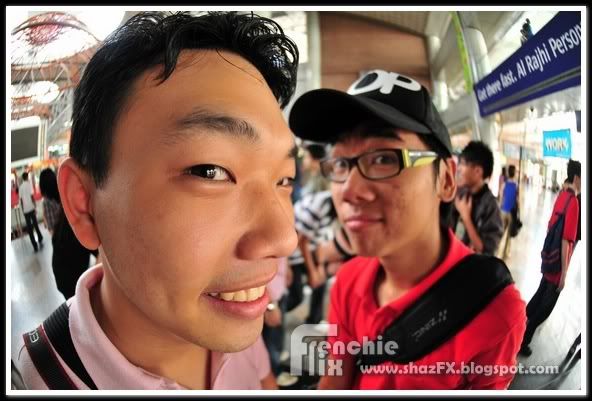 Taken with Fish Eye Lens - Jeffro & Jeremy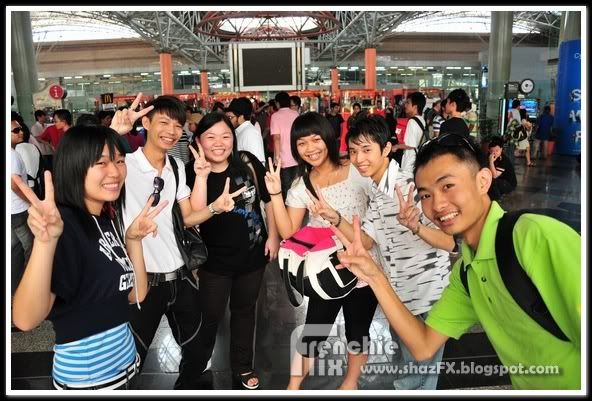 VFM'ers on this day!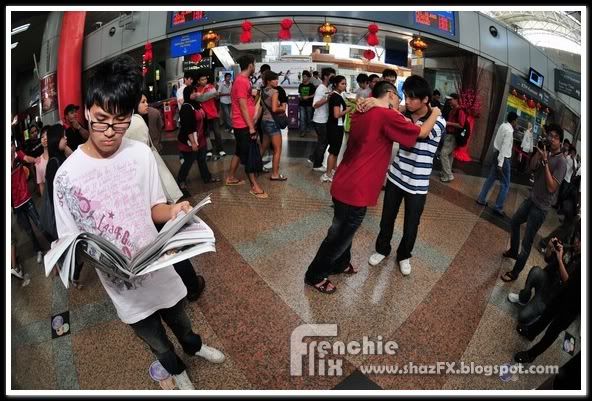 It's time to freeze...and there's a guy couple?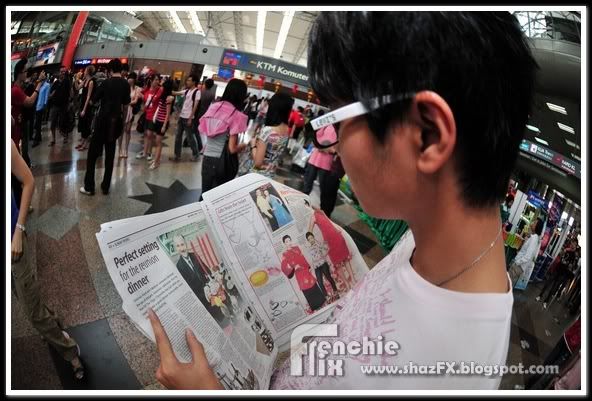 A guy reading the newspaper... he should have turned it upside down and ppl would be like HUH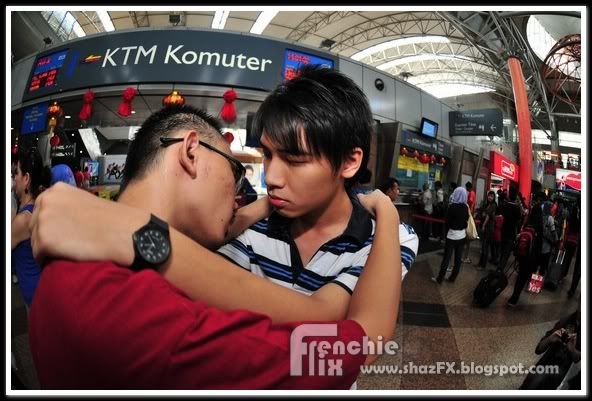 Ok... this is just so wrong!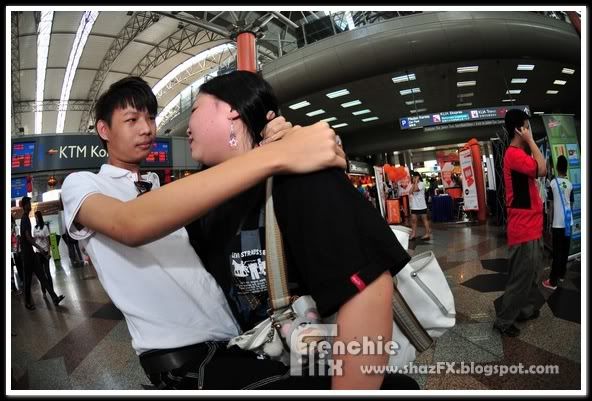 This is a bit wrong, how can the girl lift u up dude?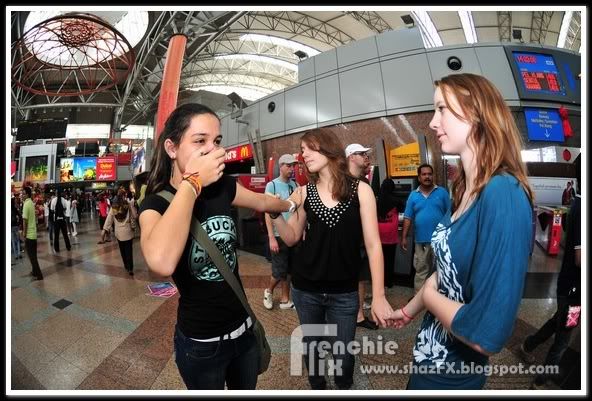 Yes, a group of Mat Salleh's joined up too!
This is it for KLX - next stop BTS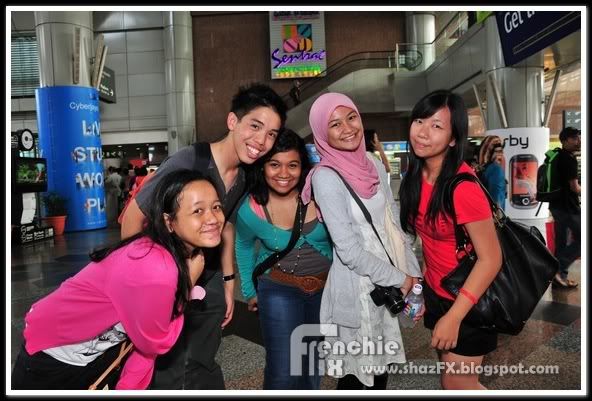 Some students from SMK Wangsa Maju or was it Wangsa Melawati
There was an 8TV event here...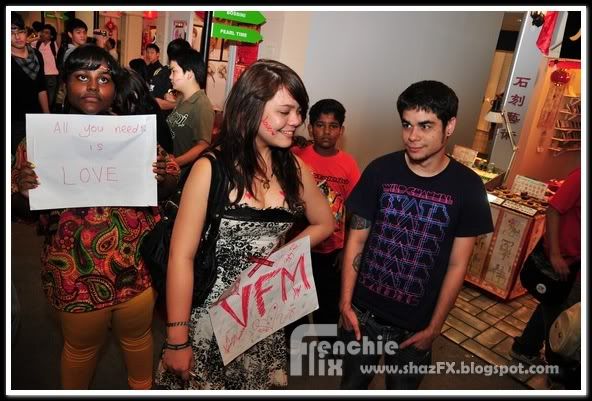 All you need is LOVE?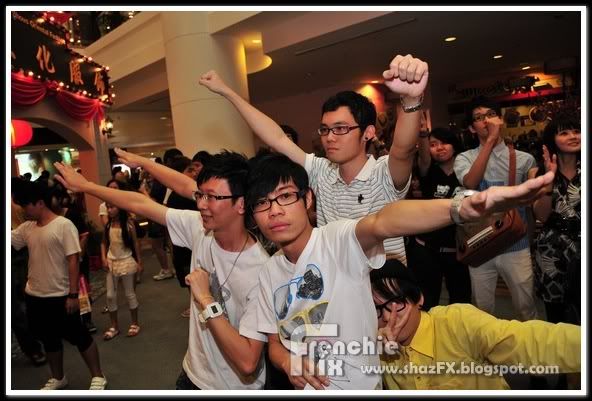 Ultraman or was it some boy band group?
Some of the celebrities from 8TV event joined us too!
VFM people...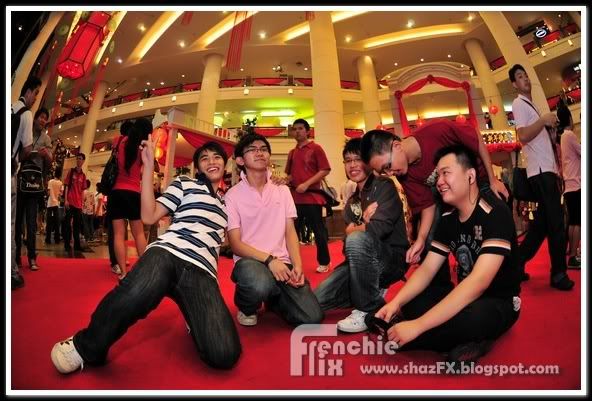 I think they are from UTAR or TARC
Aku ambik gambar kau, - dan kau ambik gambar dia :P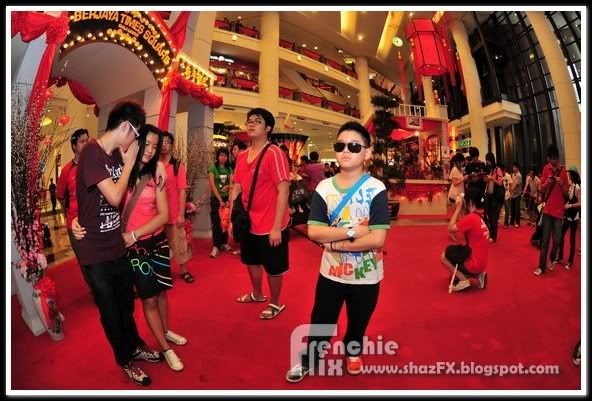 That's all for VFM
Labels: Berjaya Times Square, BTS, Flash Mob, KL Sentral, KLX, Times Square, Valentine Flash Mob, Valentines Day 2010