Astro B.yond
Wasssuppp Shaz:
I'm preparing for a trip to BALI and budget is HIGH and LOW! Hmmm how'z that possible? Oh well... i have a feeling that this year's company trip is BALI and a week after that i'm going on my own personal trip for a slightly longer trip. Yes... how and why am i going to BALI twice in a row! Oh well... trip with company is more of a team building yO! And personal is with friends... HAHAHA!!! So that's WHATS'UP with me for now!
Recently i was invited to the Astro B.yond Bloggers party! Yes, i work at Astro and naturally i guess we get invited to our own event! Hhaha.. anyways... was allowed to invite my fellow friends (bloggers) to join the partayyy as well! So there i was with a bunch of blogger mates that i brought over. Best part was get to catchup and mingle around with over 180 other bloggers that i've not met for a while or haven't met before!
What is Astro B.yond?
Malaysia's premier HD Satellite service! 6 HD channels are made available and the whole lot of the FIFA World Cup will also be in HD! So what are you waiting for? Get your HD viewing experience now!!!
How Much?
If i'm not mistaken its just RM20 more to what you are currently paying for your monthly payment for astro. The upgrade from your current unit to the Astro B.yond box + satellite + wiring + remote control is FREE OF CHARGE!!! (don't take my word for it... if im not mistaken its free la). So just go ahead to your Astro Customer Service or give them a call to get your UPGRADE!
What do u need?
A HD TV is all you need really! If you don't have one... then get one first b4 applying for an upgrade!
What if i live in a condo and they have a central satellite unit?
Oh well... let's wait for the update! Don't think u can get HD for now... but if they allow you to stick up an Astro B.yond satellite dish outside your balcony on your condo.. then you can get HD services yO!
If you haven't seen the Astro B.yond HD TV Commercial... you ought to see it! Seriously... i feel so proud of the company that i work for when i saw this commercial! It's so so so GOOD! Seriously... even in SD quality... its GREAT!
It's time to change - time for you to watch movies in HD - High Definition! Sports and Nature stuffs in HD! Whatcu waitin' for yO?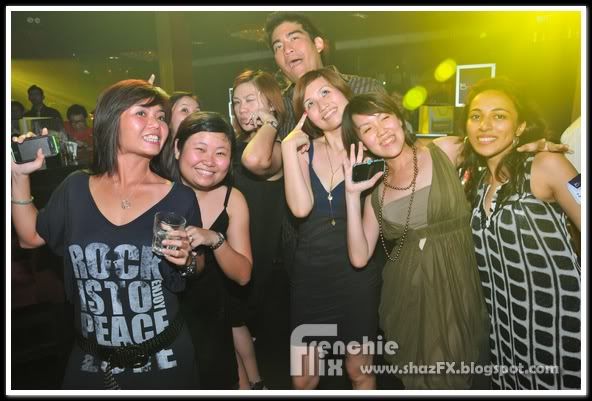 The Astro B.yond Team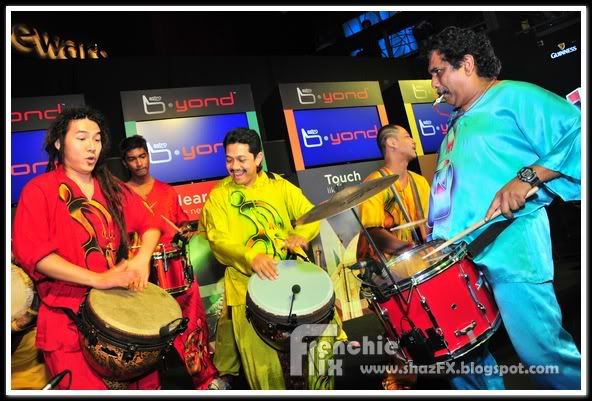 Aseana Percussion Unit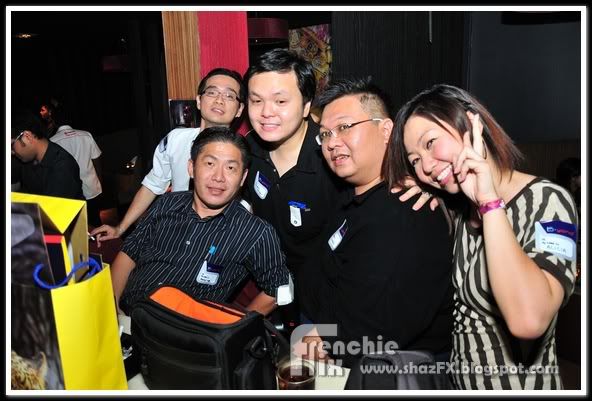 Brader Wingz Hansem, Simon Seow, Kenny Ng, Dale
Joshua Tallboyz, Saimatkong, Danny, Aaron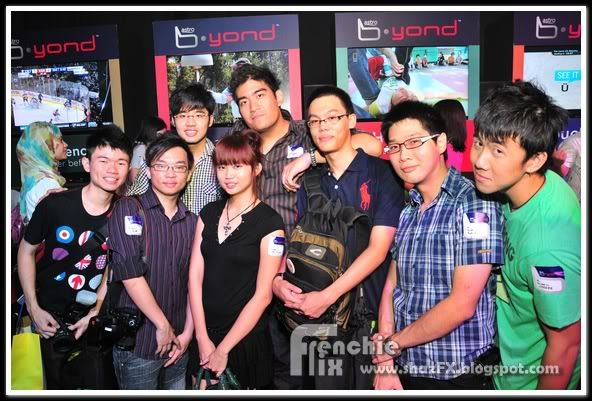 Bloggers at the partayyy!!!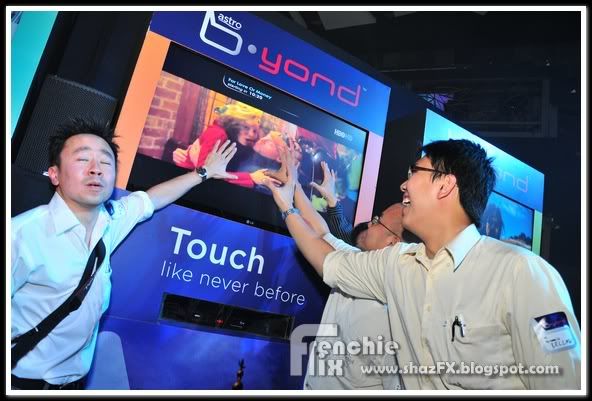 Time to EXPERIENCE the TOUCH!!! (yes u can really feel it... see the couple inside the TV)
U can really hear the difference!
You can really SEE!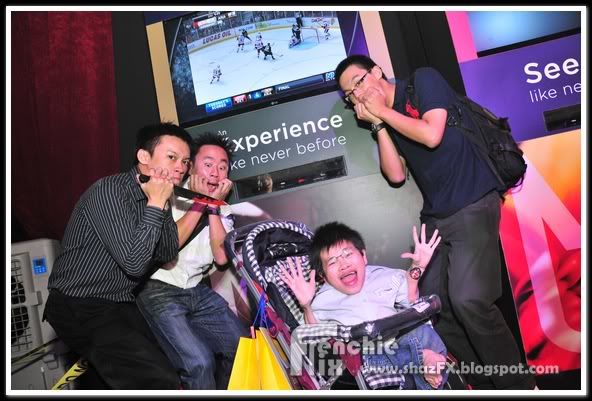 Experience the difference you all!!!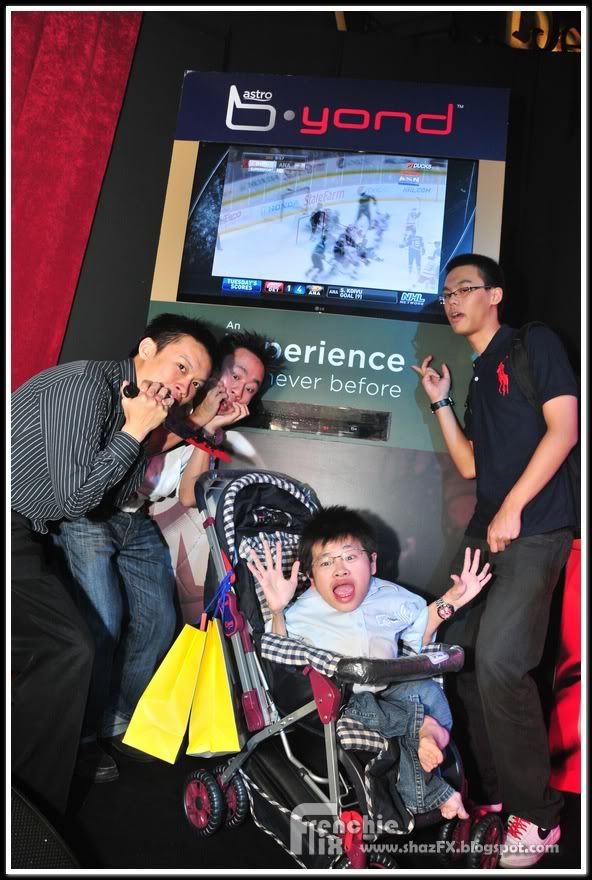 Experience it yo!!!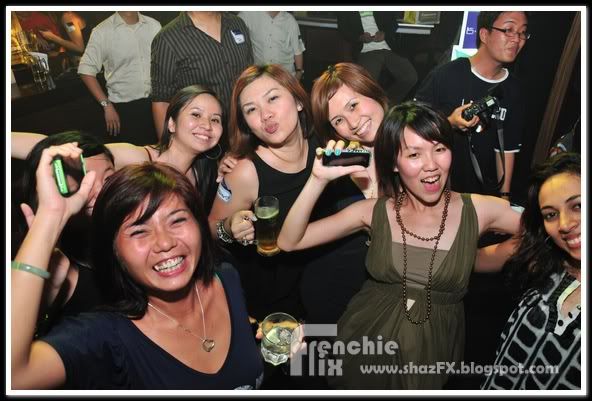 Once the event ended... its time to PARTAYYYY :)
Labels: Astro, Astro B.yond, Astro Hi-Definition, Bloggers, Kuala Lumpur