MAS - Saya Nak Cuti
Wasssuppp Shaz:
Ever thought of travelling every month to a lil' somewhere... you can rejuvenate or just take some time off from your busy schedule. Either by flight or drive to that destination you choose! Oh well... yours truly here takes the initiative to go places ever so often! Malacca, Seremban, Port Dickson... nearby places that would make a difference in our lives and when we come back to work! We're all freshen up for new challenges. Do try to take some time off when you can... go out of town and bring your friends with you! In other words just "chillax"!
Malaysia Airlines
Every now and then i go places... either alone or with friends! The main thing is... i just need to get out of town! My next destination this coming May is BALI with Malaysia Airlines. A great deal that i got via the "Get The Deal" promotion on their website (
www.malaysiairlines.com
), Recently i just got back from Singapore and prior to that i was in Seremban, Penang, Malacca and all other great places! All because of the superb travelling deals that you and i get from time to time!
Malaysia Outdoor Buddies
Not to forget - those who LOVES zorbing and waterfall abseiling and much more outdoor activities... you guys should join this Facebook PAGE
http://www.facebook.com/myoutdoor
. They organise trips to hulu langat and other places in Malaysia... easy daily trips or over the weekend... you will experience NATURE like no other, great trips with people you don't know... but will end up making new friends along the way! Oh well LIFE is full of SURPRISES!
Oh well... there's a lot out there for each and everyone of us to experience! But for now... TRAVELLING! Those who LOVE travelling... should check out
http://www.mastraveller.com
- and lookout for an upcoming travel show with collaborations with ASTRO Ria. Check it out... our very own Simon Seow would be travelling with one of the winners (selected host) to their dream destination!
Anyways, before this gets too long! Just wanna share with you about new stuffs that u can get from or with MAS.
1. Get-the-deal promotion (only for members)
Checkout MAS website to find out what's the BEST rates for your next travel destination! But first, register as a member yo!
2. FlyMAS.mobi
You get to fly MAS in style, no more paper... just use your phone to check in at the counter as your ticket! Its a barcode that will be sent to you and u just have to scan it at the counter upon checking in and entering the gates.
In my next update... i will let you know HOW MUCH i got the Bali tickets on MAS for and some other really cool stuffs you might not know about MAS! Yesss lahh...!!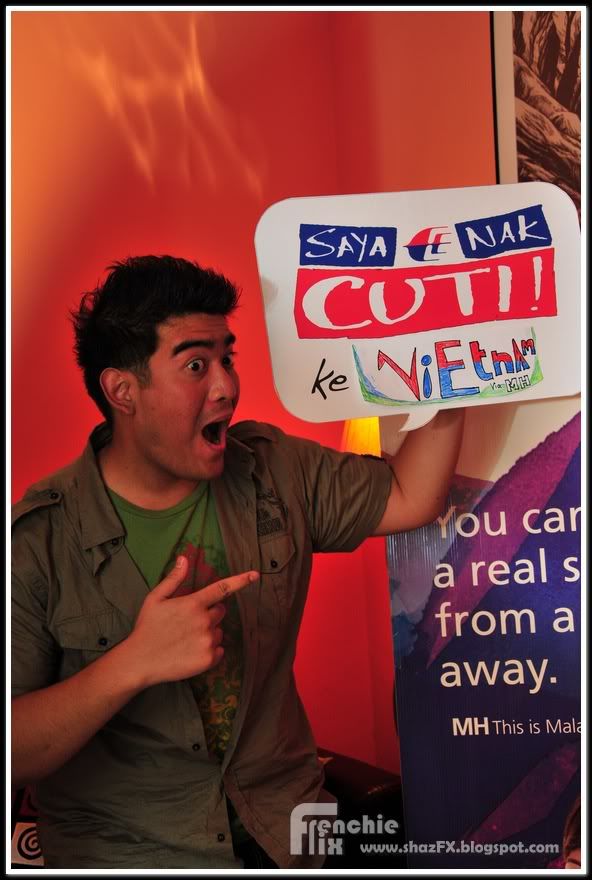 Now...where do you want to go? I wanna go to VIENNA... ops i meant Vietnam!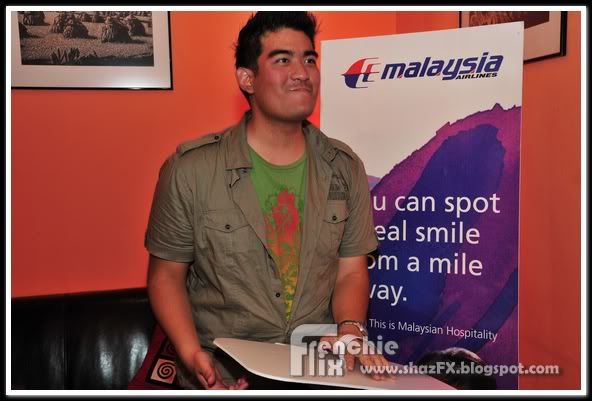 Awww disapointed look!!!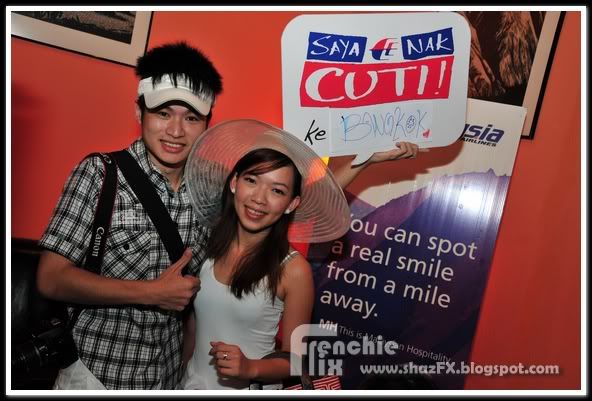 Kampungboy & Citygal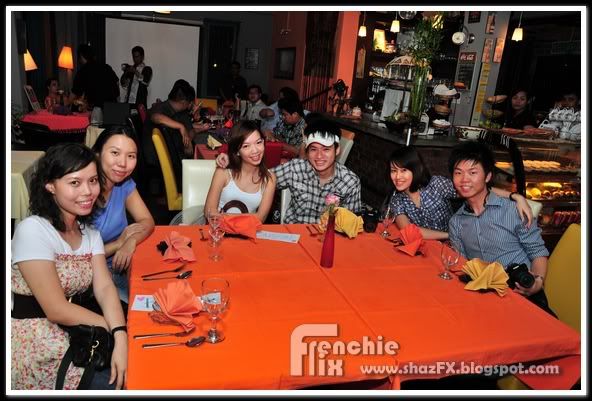 The table that's filled with GIRLS!!! Whee :)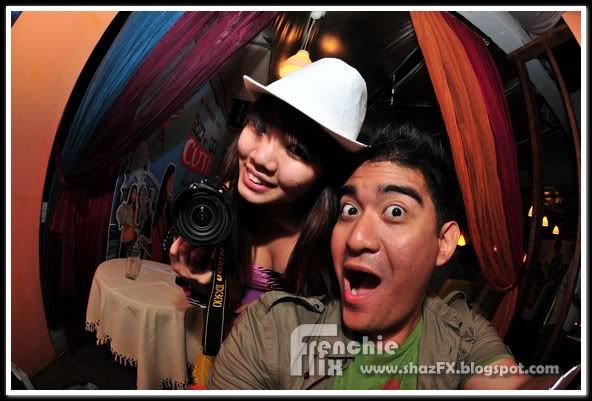 Benjicajess and me :)
This fisheye lens is really awesome rite Alvin!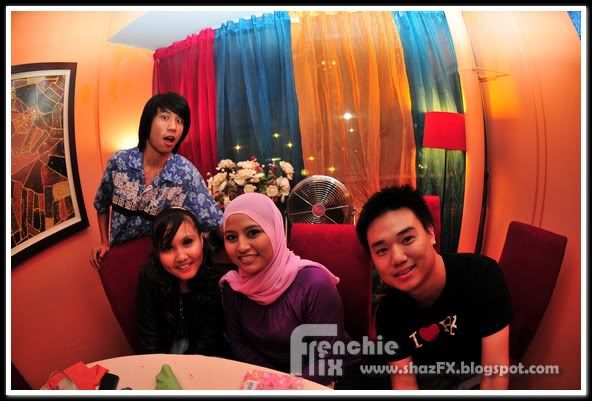 Friends that we met at the function :)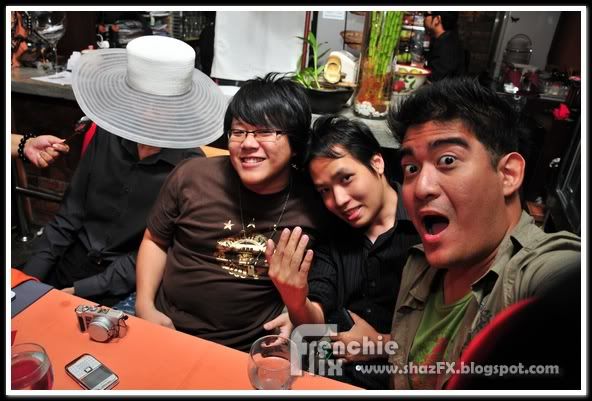 Joshua, Aaron & Me!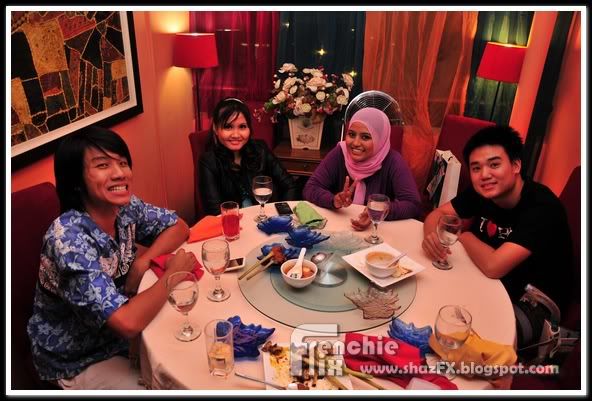 The food is coming sooon!!!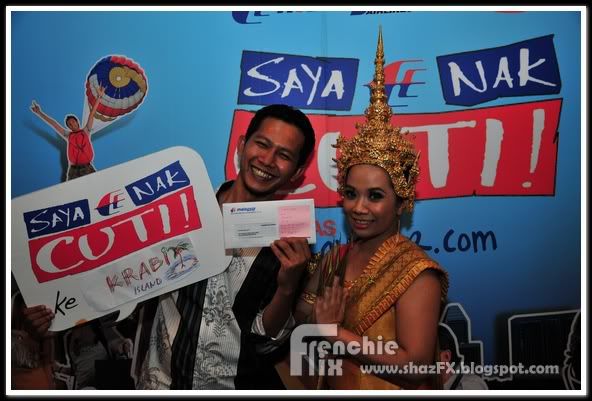 Redmummy - won the best dressed! She really DID it :)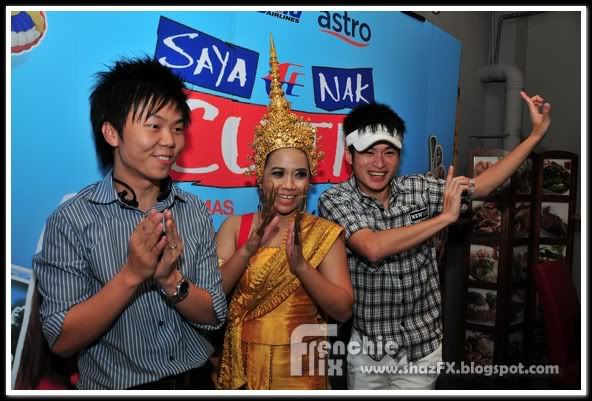 Chris, Red Mummy & Lex - all doing the kechak dance is it?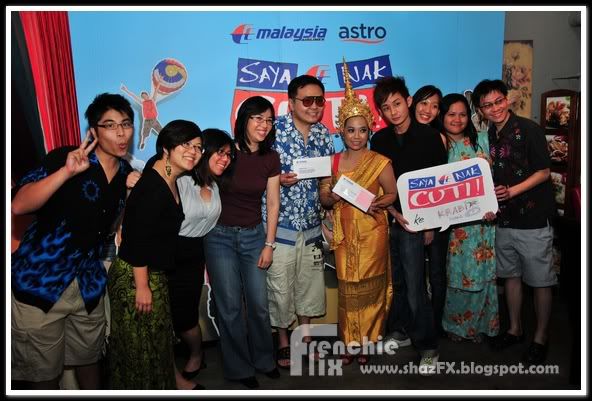 These are some of those who were there tonite!
Its our turn to hit the main stage yO!
Thomas Yap and Jonathan Tan... apa buat?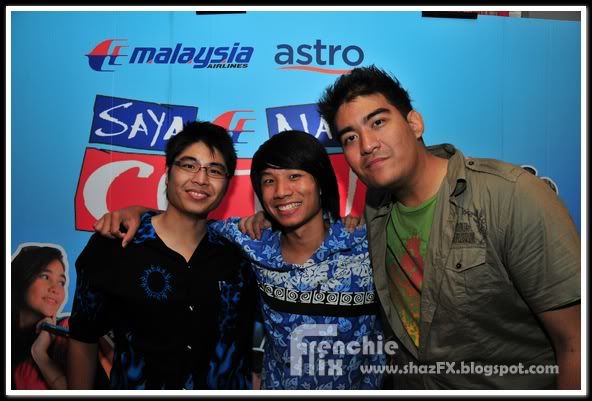 Jonathan, Gadiy and Me - Wassuppp braders!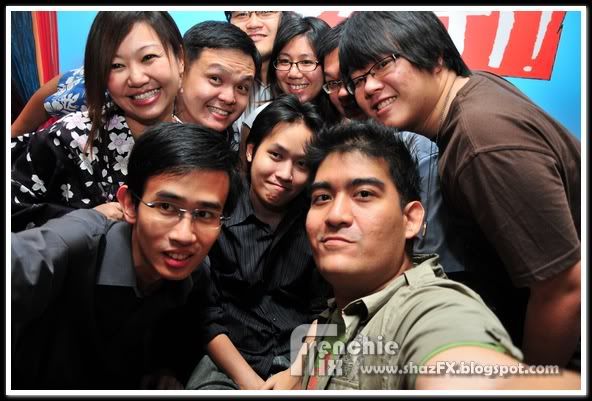 What can i say...? i'm flying with MAS this May to BALI yO!!!
Labels: Astro, Astro Ria, Malaysia Airlines System, MAS, Saya Nak Cuti