World's 1st Pocket Size Cinema Projector!
Was invited to the launch of the WORLD's 1st POCKET SIZE Cinema Projector! 
Yesss... this small little GADGET the size of a mobile phone can project until 50" CLEARLY without fail! 
It's a cool new little thing in town that costs RM 1,799.00 - that you can use to do your presentation that you usually do from your laptop to your clients. Well all that is HEAVY! But now... you can just bring the AIPTEK device and it's loaded with cool features and a SD Card Reader where you can upload your presentation onto it, and not forgetting photos and videos too. 
Small, Easy, Compact and COOL! - all in one for you :)
The launch partayyy was filled with CELEBRITIES from the Radio & TV industry! It seemed like all the who's from the entertainment & broadcast industry was there on this night! What made it even more FUN'ner was that i was there! :P
TIPS:
If you like the communications / broadcast & entertainment industry! And probably is going through the first / diploma year @ college or uni... and thinking about whether or not it's going to be easy to get a job once you've graduated! Well it can be easy, depends on what you wanna be - your expertise and what you really like doing! There can be many different parts of this life that you can go into! If you're lucky enough to select the right one, you're on the fastest way to EVERY NIGHT IS A NIGHT OUT! Oops... sounds like so much FUN! it IS :)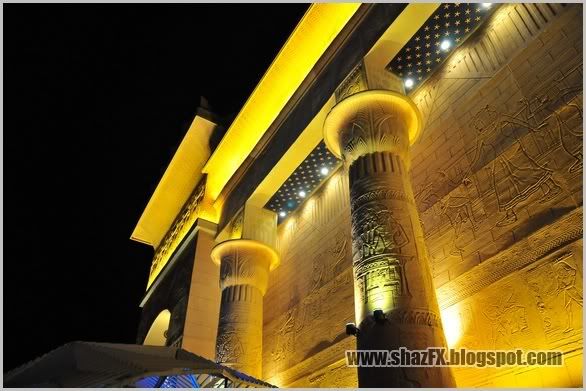 Sunway Pyramid by Night...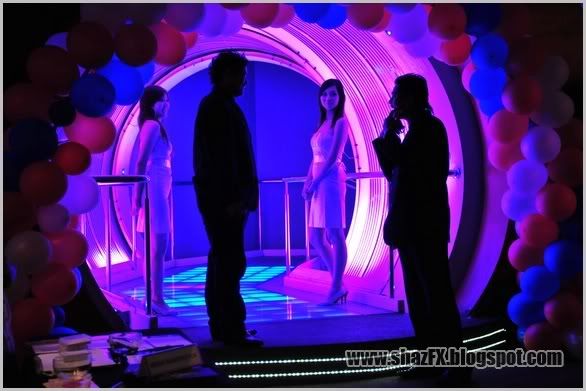 The Entrance of Copa Cabanna @ Sunway Pyramid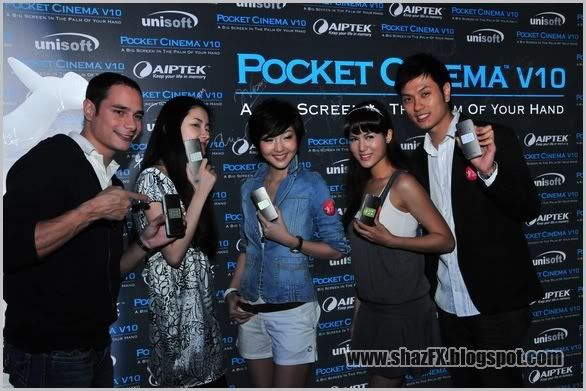 Some of the local celebrities holding up the new AIPTEK Pocket Cinema V10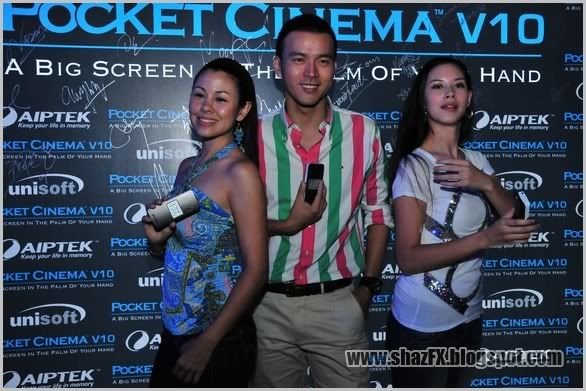 That dude in the middle... forgot his name! I know Kevin can remind me but ahh that's the NESCAFE DUDE isn't???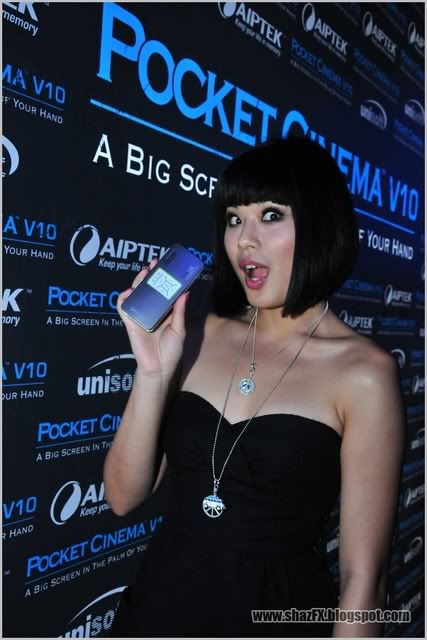 Xandria formerly of hitz.TV on astro!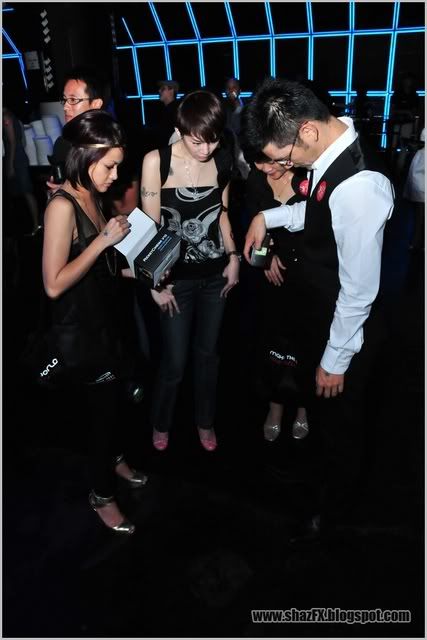 You can't see it here! But they are actually looking at the projected image on the ground!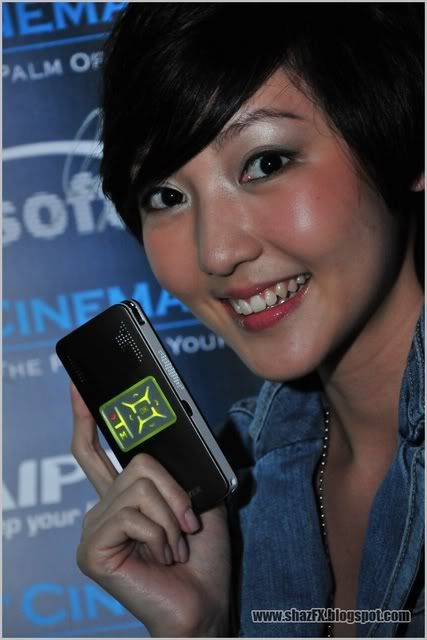 This girl...I FORGOT HER NAME! I am SORRY :(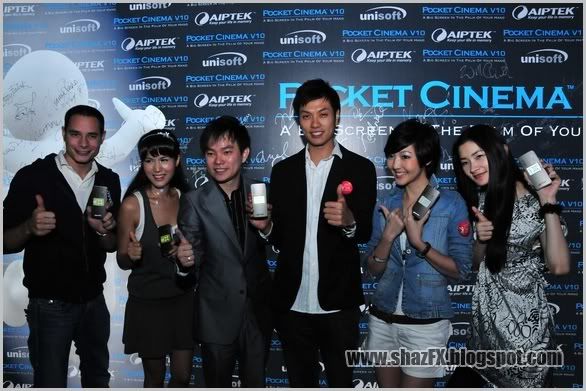 Some of the local celebrities for the launch!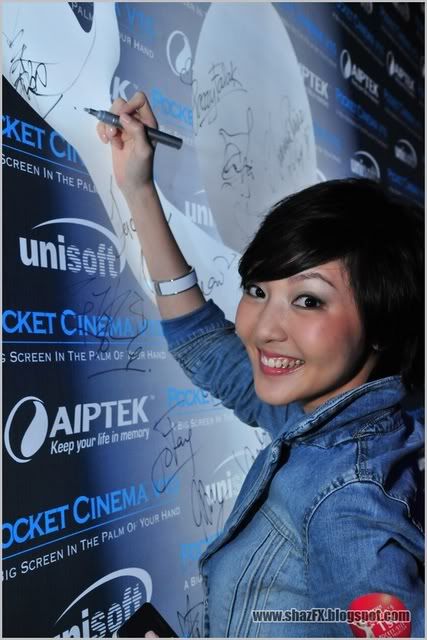 Possibly one of the most gorgeous looking girl out there tonight! (no la.. but actually yes coz she sat beside me :P).
Errrr.. who is she?? Anyone know?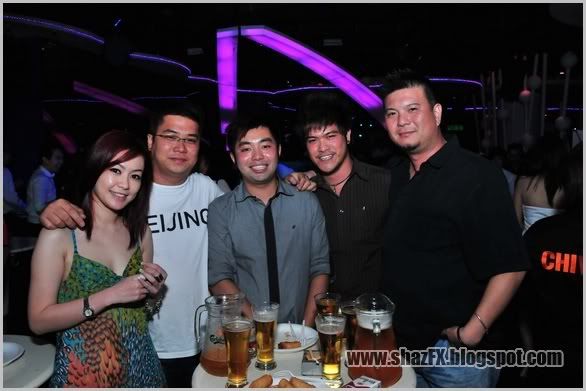 Simon So and friends! (the tall dude is his bro!)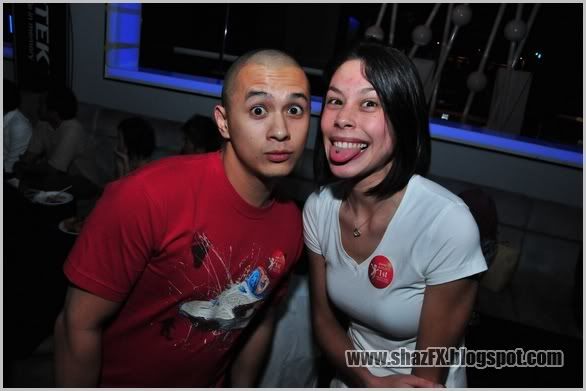 hitz.fm Announcers Ean & Natalie!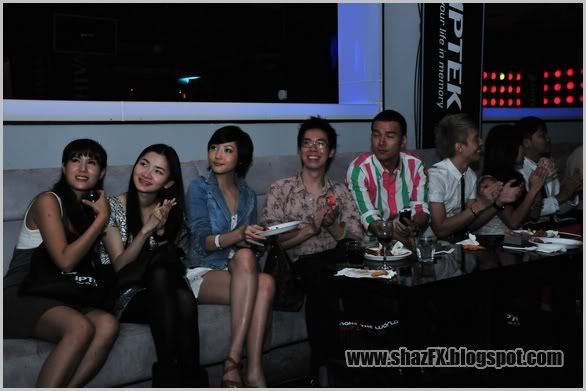 VIP Area - Reserved Seating for SOME! (Kevin... that's my SEAT!!! errghh)..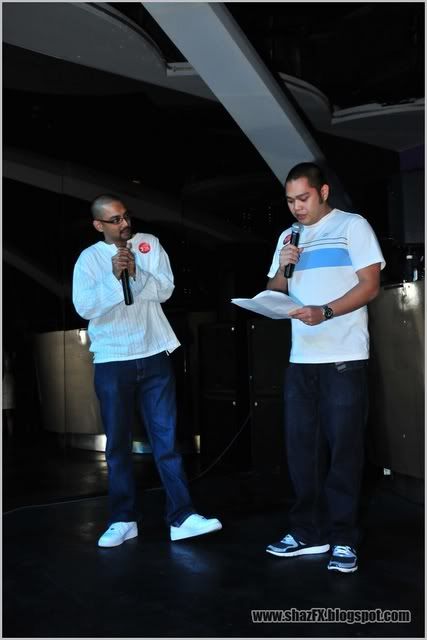 The former hitz.fm MORNING CREW! JJ & Rudy :)


JJ asking i forgot her name!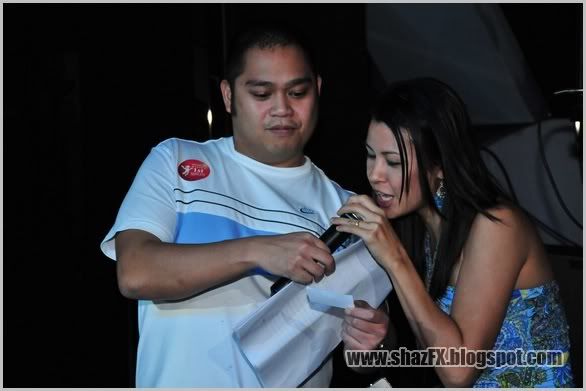 Rudy (hitz.fm) and Jojo Struys (former MixFM)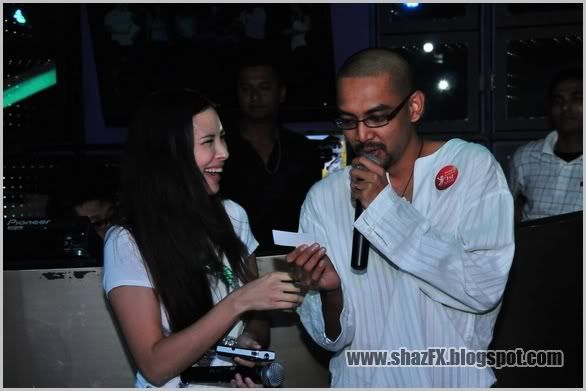 The lucky winner of a brand new HD DV Cam is...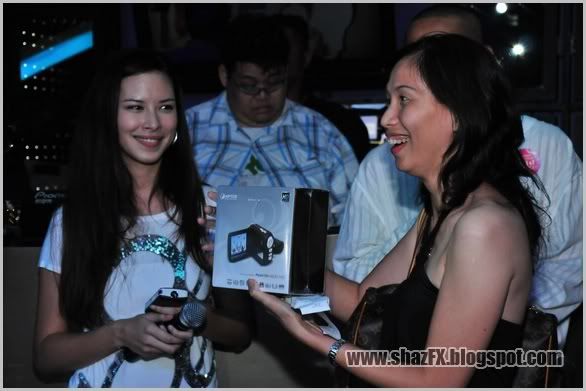 This lady lah... who donated RM100 :)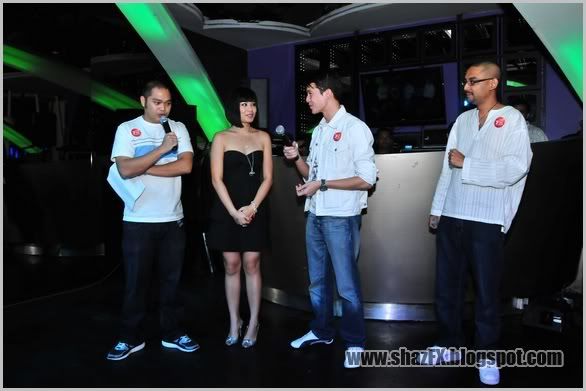 William Quah was there too!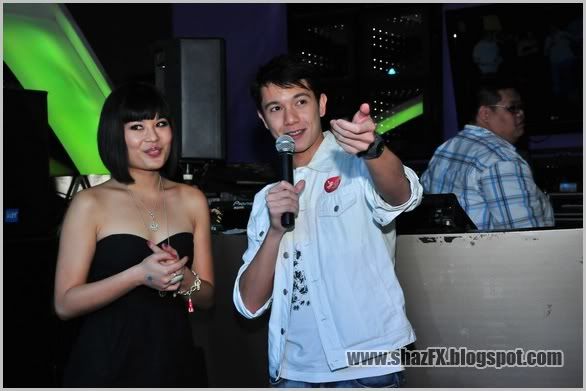 Will holding an invisible remote control!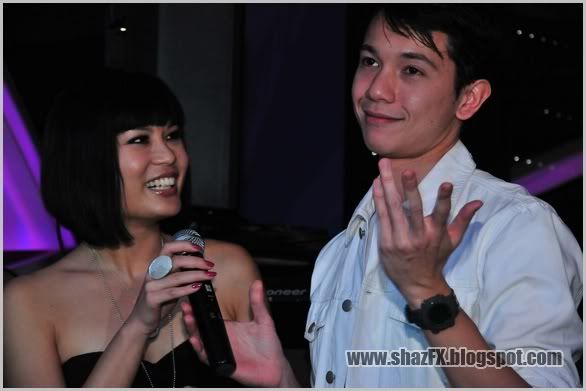 Ah i forgot where my remote was :P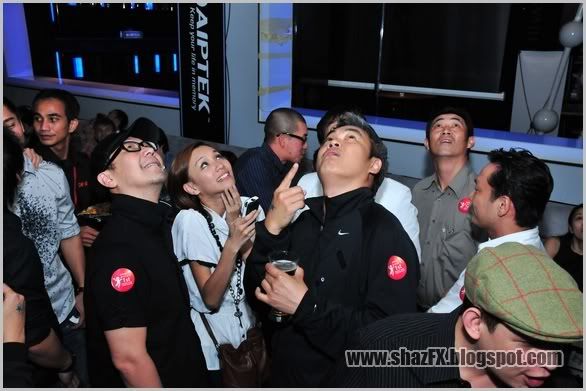 Seriously... people are looking at places they usually don't look at! Now it's hurting my neck!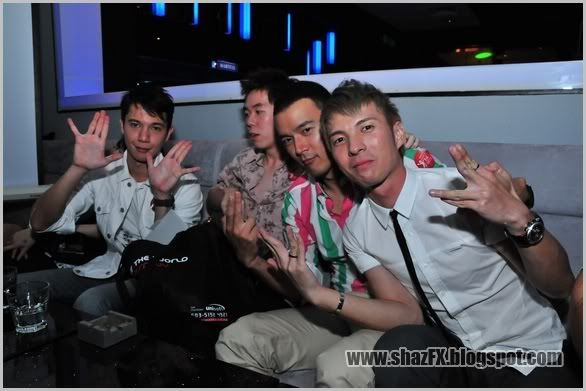 E.T people??? Do let me know :)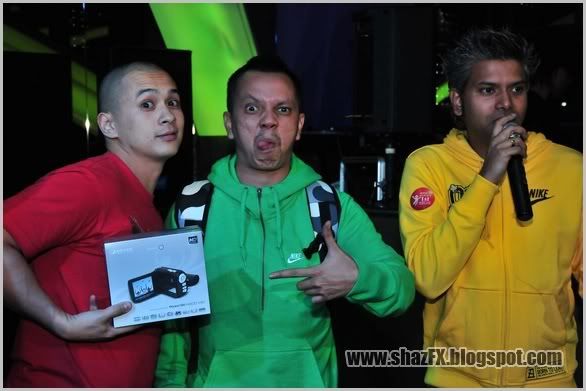 hitz.fm Announcers Ean, DJ Uno (Music Exec) and Moots (hitz.fm & Pop Shuvit)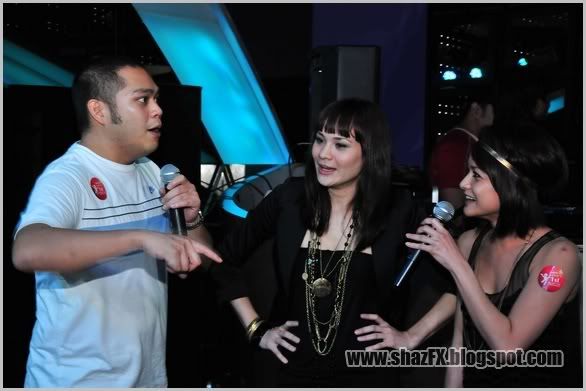 Rudy of hitz.fm and Aisyah Sinclair & Sazzy Falak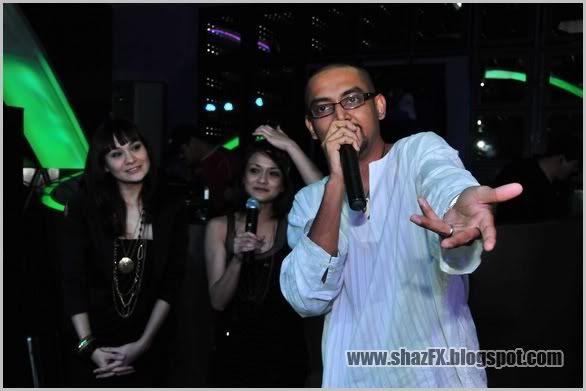 Rappin' JJ Style!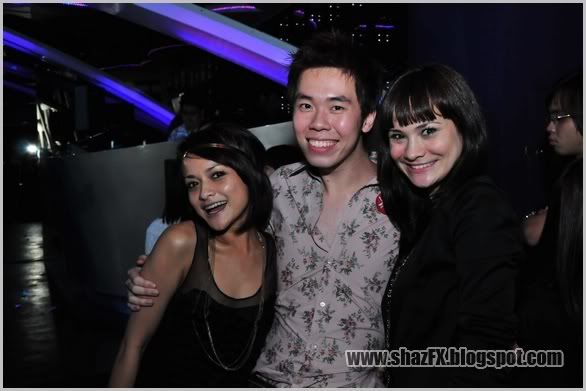 Kevin surrounded by the ladies!
My FM Radio Announcers up on stage!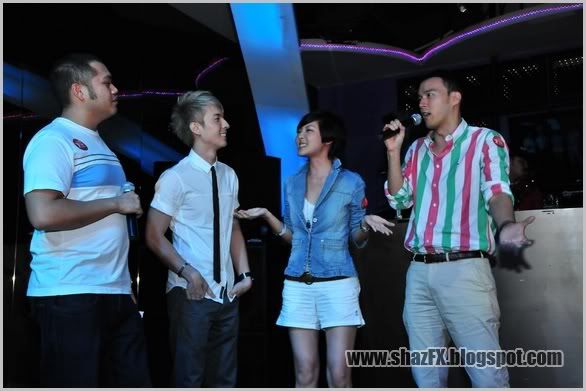 It's time to speak a lil' bit of CHINESE!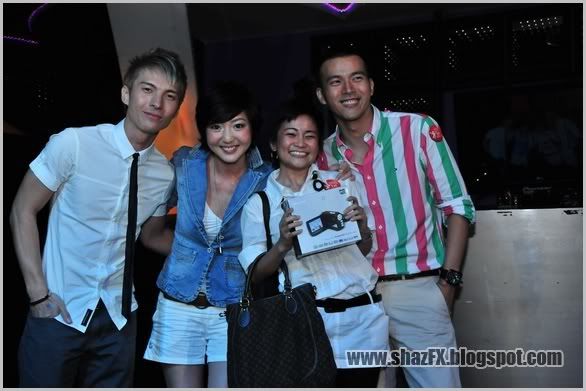 Another winner of the HD DV Cam!


And another winner.. we wonder who!


The Night was pretty early...still!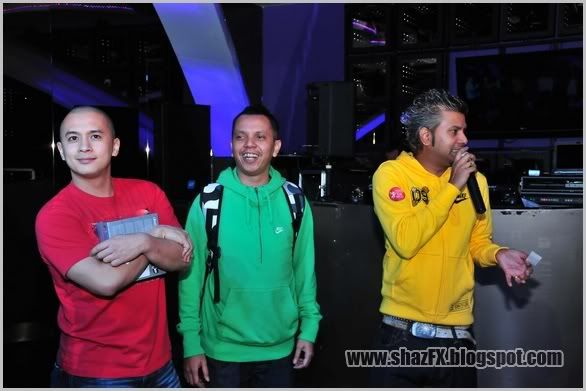 But some were about to go back home...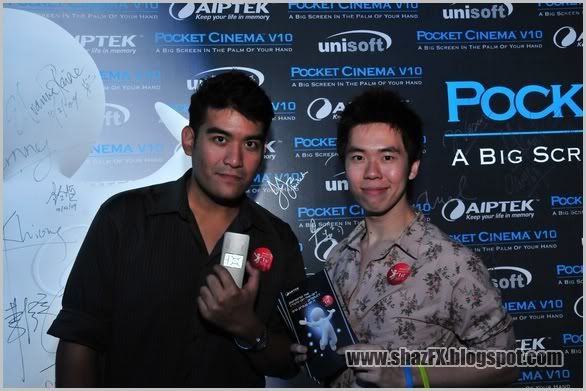 Yes... Kevin and ME are LEAVING! No FOOD ma... i mean they ran OUT!