INVITES - Up For GRABS!!!
GET INVITED NOW
# WHAT U WANT FROM ME # WHAT U WANT FROM ME #


Being me... i know what you really really want! OPPORTUNITIES =)
Yes, SFX Network (Yes, we are on FACEBOOK) - self funded, no strings attached... we would like to give opportunities to BLOGGERS out there the chance to go for events!


Terms & Conditions:
1. You don't have to be known
2. You don't have to be a famous one...
3. You can be who you are!
4. You can be yourself or dress up as someone who you wanna be... BE INSPIRED!
In actual fact... the only thing you need to do is just BLOG!!!
Blog about your experience... we ask for nothing more :)


TO BE INVITED: Random selected bloggers who signs their interest in the following events below, just have to e-mail me as required. No pre-event blog update require, nothing is required apart from the BLOG UPDATE after the event (can be up to 7 days after the event).
For the events below, those interested... please e-mail to me shazfx @ gmail.com (Name, NRIC, BLOG Address & Contact Number).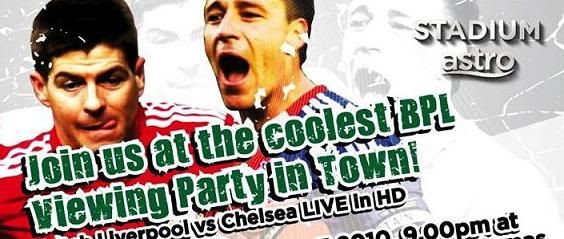 EVENT #1:
BPL Viewing Party - Liverpool vs Chelsea LIVE in HD
CALLING: 10 BLOGGERS
Date: 7th November 2010 (Sunday)
Time: 9PM
Location: Will be revealed via e-mail


Event #2:
DOME Cafe The Gardens - FOOD TASTING Session
CALLING: 10++ BLOGGERS
Date: TBA (TBC-11th November 2010)
Time: 8PM
Location: DOME Cafe, The Gardens MALL.
Labels: Bloggers Invite, DOME Cafe Malaysia, SFX Blog Network, Stadium Astro