10/10/10 - Happens every... i have no idea!!!
Whatever it is, i know i am going to LIVE thru this date!!!
GOD is so great and so loving... that we all are living till this date! Talk about recent days... i was in Penang for a road trip with 2 peeps from Singapore! We stopped by IPOH for FOOD... and followed on with going to Penang for more FOOD and FOOD and FOOD!!!
Thinking that i might just gain 5 kilos by going to Penang and eat all the Nasi Kandar at whee hours in the morning!!!
Well, i managed to gaine 3 kilos, and lost it after working out at the gym - making this a continuous effort. Some of you may have seen me working out at Fitness First The Curve, Menara Maxis... well these 2 joints are my usual.
Since now i am doing DRIVE SHIFT ON AIR - I can go to my usual gym at the Curve, but that's gonna incur more petrol, toll charges to go and come back. Not to forget the parking... but now i head over to Menara Maxis Fitness First for gym instead... since its much much much nearer to home! Well... parking is killing me... but what to do, when you wanna save money on the other you have to suffer a little bit here and there.
Places to enjoy on the way to Penang, Well IPOH would naturally be your 1st stop:
a) Nasi Ganja - This nasi kandar place is beside the Police HQ in Ipoh! Its a corner shop lot! You will see mamak selling food, the water inside is handled by a Chinese family. The Caramel pudding here is nice too!
Now when you are in Penang:
b) Claypot Biryani - Check this out! It's the only one in town... totally forgotten the road name! But its really in the city centre!
c) Nasi Beratur - Beside the Masjid Kapitan Keling, check it out on your GPS!
d) Longan Jelly - Gurney Drive, stall #80!!! Its a MUST... look no where else!
This is the PLACE :)
e) Pisang Goreng - Tg. Bungah, on the way to Batu Ferringhi... you will see this stall on the way... at a Simpang Tiga... in Tg. Bungah.
f) Tang Yuen - right opposite Trader's Hotel! Very authentic indeed!!! Check it out... it's nearby the Karaoke building.
There's actually many more places... to enjoy great food in Penang! I'm not gonna be a tour guide for you here coz i know there's alot of other BLOGGERS out there who has done a detailed review on Penang and its FOOD Trail! Anways, enjoy the piccas of my road trip to Penang with Kelvin, Ben, Desmond, Ivan, Dila!!!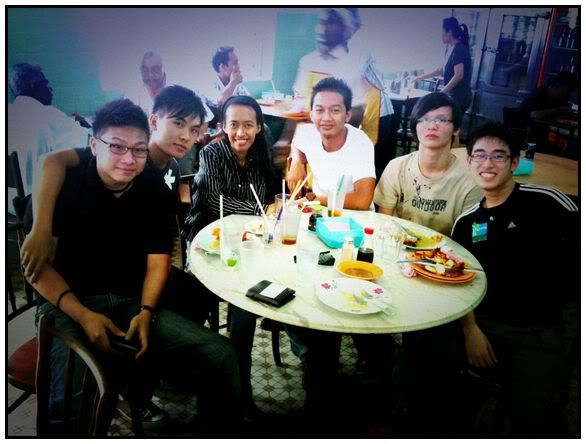 Nasi Ganja for lunch in Ipoh!
The 3 IPOH'ites ???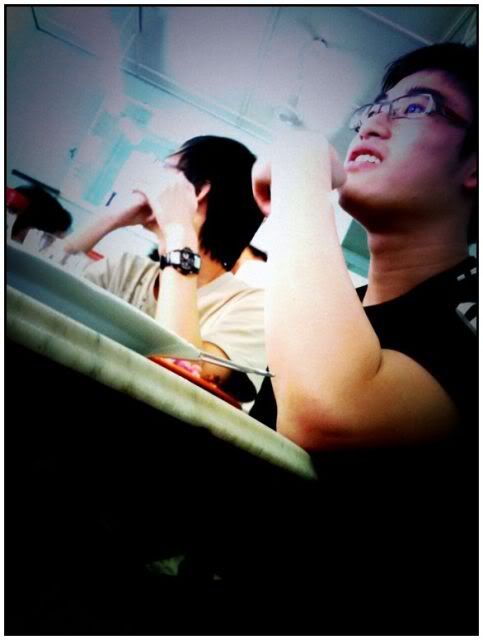 Kelvin and Ben from SG!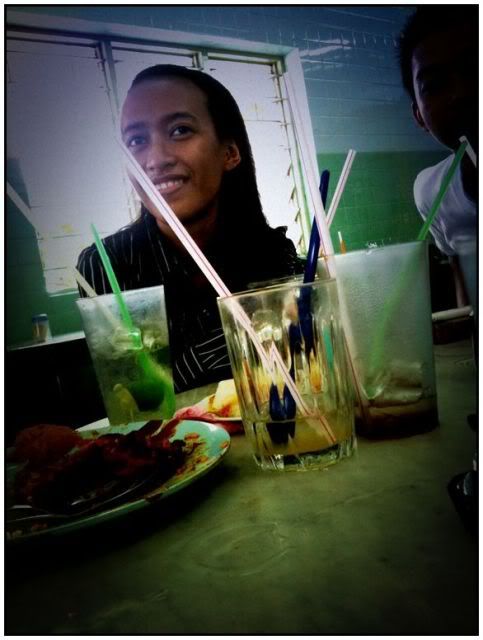 Oh no... DILA found a BF edi!
Desmond... apa buat tu.. jari middle finger ka!
Apparently Ivan here is afraiiddddd of me!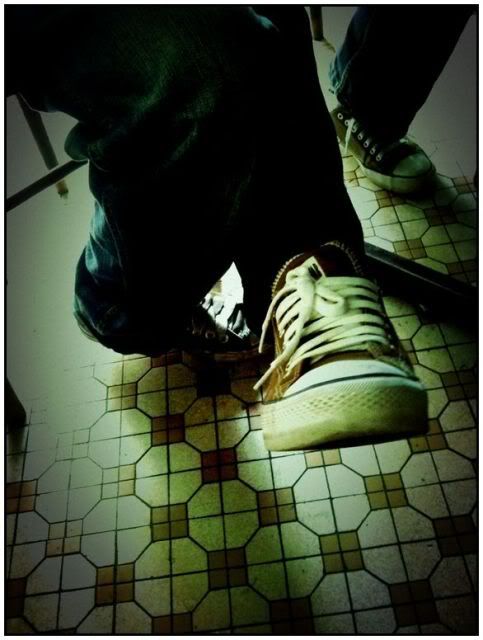 KICK YER ARSE!
What type???
The Longan Jelly here is nice :)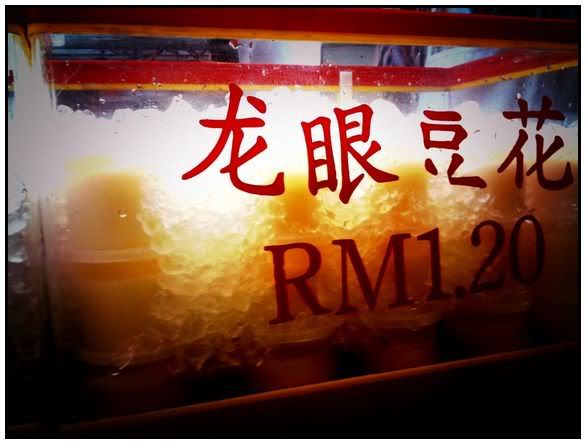 Its only RM1.20
Authentic, breakfast at a stall in between 2 buildings...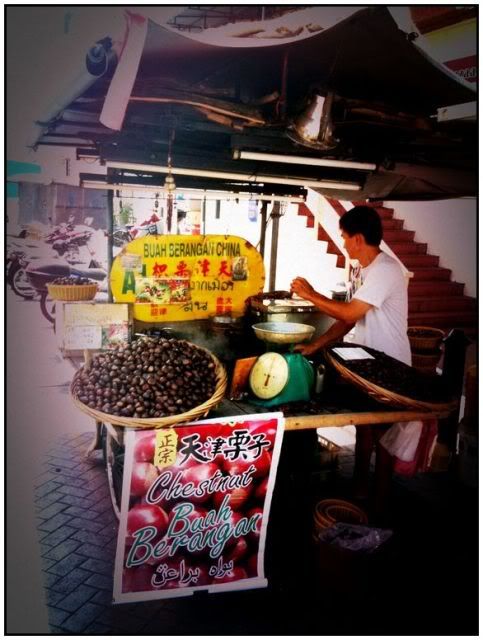 Chestnuts... quite a delicacy here!
The BEST - Claypot Biryani... a MUST TRY :)
Labels: Penang Ipoh FOOD, Penang Road Trip, Penang Trip, Penang with Kelvin