NAGOMI: The one that you'll enjoy the most
Wasssuppp Shaz:
Been having temporary glitch on my blog, buttons that don't work to go to the history pages (previous updates) and had probs with my external hard disk drive. That's where i store my photos - well my laptop been having some problems with the foldering system, apparently the PICTURES folder is the only one that i can't access - dunno why (any1 have any idea why?).
First and foremost, i'd like to apologise to all my readers for the updates that's taking so long. Which is due to the external hard disk problem and laptop where i place my photos. Without them photos - my blog would probably look dull. Well, fret not... coz even without my blog updates - loadss of y'all been stalking my Facebook n messaging me for updates there aight! Well... you're up to date - i can reassure you!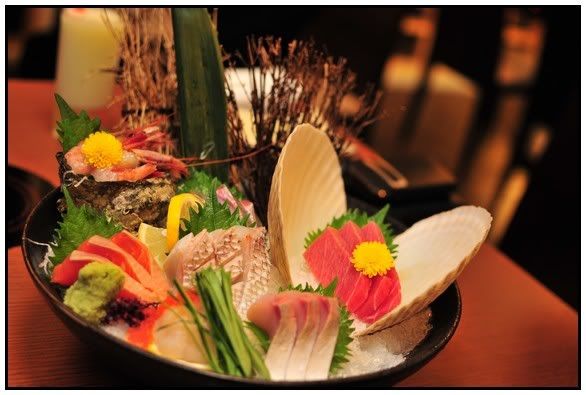 Sakura Sashimi Moriawase @ Nagomi Jaya 33
On the other hand... the moment that you all been waiting for!
The NumErouS messsages that i've been getting and questions such as "HOW WAS DINNER AT NAGOMI?" ... or "is it worth it to eat there?" .... ermm "is it any GOOD?"... "What's so GOOD at NAGOMI?"...
Well... here's the pre-verdict! a teaser juz 4 U! Coz i'm goin to be uploading the full-scale blog update on the dinner trip to NAGOMI with few other friends... in the next few days to come! So STAY TUNED :)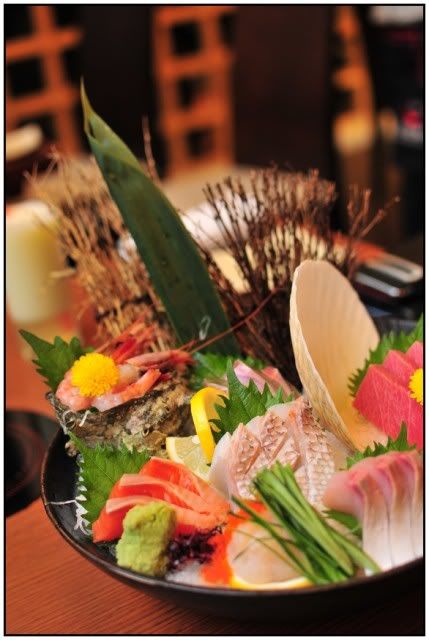 Sakura Sashimi Moriawase @ Nagomi Jaya 33
It's really fresh, its very tasty, only the finest was used to make this platter - all the way from the sashimi to the wasabi dip, unlike any other wasabi i've tasted... this is purely goodness! - Check it all out at NAGOMI Jaya 33
Labels: Japanese Fine Dining in Kuala Lumpur, Japanese Fine Dining Petaling Jaya, Jaya 33, Nagomi, Nagomi Jaya 33