traVelog: Jakarta, Indonesia (Pt.1)
Wasssuppp Shaz:
Have Tech, Will Travel!
Actually not... technology to help you travel is just an added accessory. With or without it you will still reach your destination. Just like me... yes, i do have a GPS but only with the Malaysian Map. Not counting the one on my iPHONE. Well, i still do consider that i only have one! HAhaha...
Was in Jakarta for my holiday recently and i enjoyed it as much as i'd enjoy being in Singapore. Seriously, there's a few sides of Jakarta. It's not the slump that you'd always think it is - derived from movies shown in cinemas. No... it's far better than that.
In fact, its malls are HUGE! If you think we have awesome malls like Pavilion, The Gardens, MV, 1Utama, Curve, Ikano... think again - their malls well there are a few sides to it as well. The ones for the rich, average and normal people! Other than that... their malls are really HUGE! Filled with designer brands that you may not even find opened in Kuala Lumpur or Singapore.
Yea, we don't have such malls here in Malaysia. Even though we may have 1 or 2... the design to it is not as big and awesome looking like here.
Went to Jakarta via MAS - Awesome Get The DEAL Promotion which made it only RM249 for a return ticket + airport tax = RM 300. A good deal indeed. Stayed at The Swissbel Hotel in Jakarta, awesome hotel. Although i paid quite a hefty price for a 4 day stay - RM750 phew... it was still worth it la for an awesome holiday.
Met up with some local friends there, former collegemate Stepfanus and Wife Erlynda. Met up with my CS frens too Philip and his friend. And thanks to Ernie for being the body guard who protected me all the way through airport security and the city of Jakarta.
NO we did NOT visit any monuments or museums... didn't have time for this. Really... we didn't take much photos there! We took photos of ourselves more like as if we are locals... anyways spent 1 whole day in Bandung - thanks to Stepfanus!
Enjoy the photos...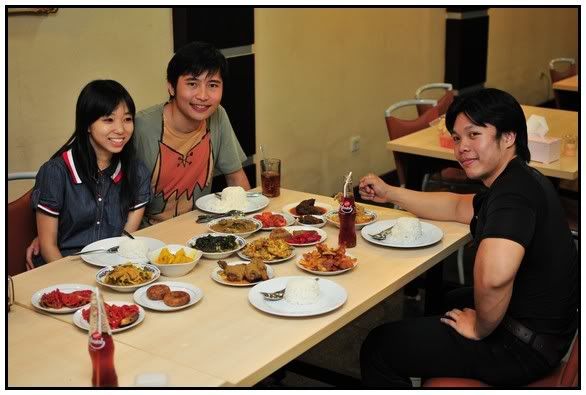 Met up with our local friends there Stepfanus & Erlynda
They brought us to this place for really awesome dishes!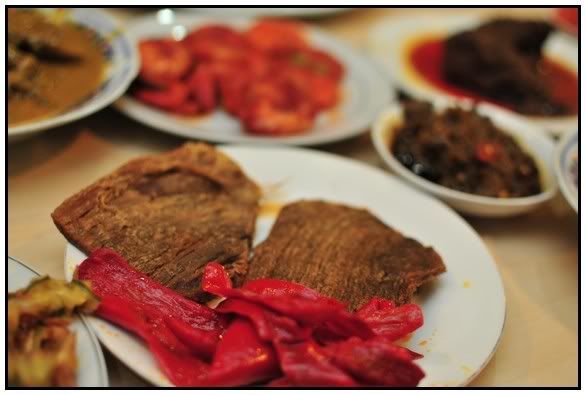 Forgotten what it's called... but i know what's the next one is called!
Hokka Hokka Bento - Its Japanese FOOD!!!
This is their "TEEN" spirit themed mall!
They have something better than Carl's Jr. yO!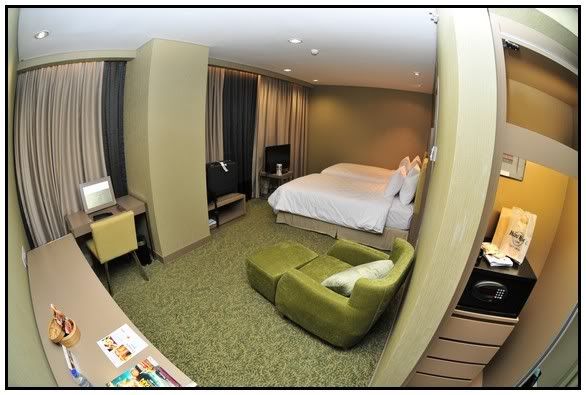 This is my room at Swissbel Hotel - Jakarta, Mangga Besar.
Nice lil' room with great amenities!
This is their ermm... Castle like part of a themed mall!
Yess, different part of the mall covers diff theme!
Met up with some other local friends there, this is Philip and his friend.
Went to MOi - Mall of Indonesia, this is where Kelapa Gading 1 thru 5 is!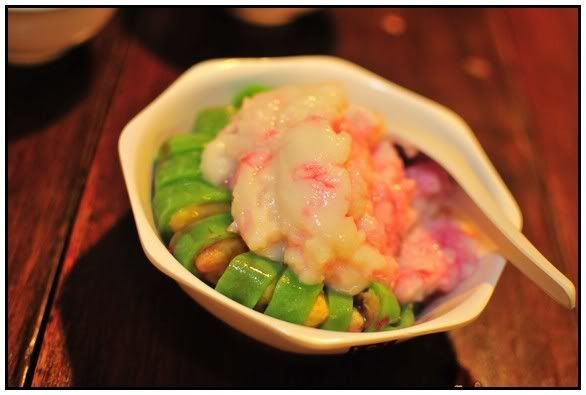 They have some serious desserts here! WE thought we are serious bout food... oh well...
In Jakarta, they are more serious bout their food and cleanliness!
Japanese desserts here in Jakarta! YES its REAL
Went to bAndong! Had BEEF RIBS yO!
Looks so yummy... that you can eat it off your com screen!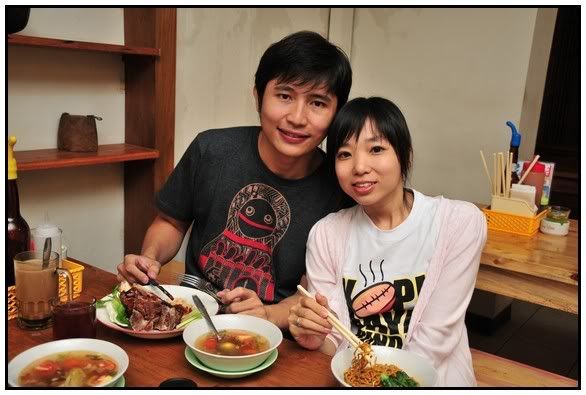 Thx to Stepfanus and Erlynda for bringing us there! If not, we wouldn't be able to visit BDO!
Labels: Erlynda, Ernie, Indonesia Trip, Jakarta Trip, MAS, MAS Get the deal promotion, Shaz, Stepfanus