HOSPITAL BREAK
Wasssuppp Shaz:
Escaped from Hospital last Tuesday night! But was back to Hospital again on Wednesday and Thursday to run some more tests and etc! Oh well... one of the worsts part is over! Anyways - Selamat Hari Raya Eid'l Adha to all my Muslim Friends! It's time to celebrate with family & friends. Thus, today... spent the whole day at Aunt's place with big family reunion and tonight am off to my friends Eid'l Adha BBQ!
Yes, many of you may have heard that i was admitted at Selayang Hospital a week and half ago to find out what's really the problem with my leg and my knees! Since Selayang is a SPECIALIST Referral Hospital - i was referred there by Gleneagles Intan Medical Centre. Previously i was at SJMC and Gleneagles.
Both Hospitals can't figure out what's wrong... so yes off to SELAYANG! Anyhows... the worst part is over... they cucuk me so many times... till i got bruises on my arms, they ran like 10 different tests! Undergone Ultra Sounds, XRays and etc!
Dun' worry! I'm good now! Soon the meds will be given to me after its being formulated to work correctly and i'll be good as new! HOPEFULLY!
The time that i spent at the Hospital, the first few days were quite lonely... but then i had DiGi Broadband via my Mobile connected to my Laptop (Internet Tithering) this was a LIFESAVER!!! If it wasn't for DiGi, i'd probably escape from the Hospital on the first nite itself!
FRIENDS who visited me! U guys are simply awesome! I know there's a bunch more who wanted to visit, but visiting hours at this place is so restricted that most can only make it after work at night! And they kinda close d gates at 7PM!
A few more wanted to visit, but could only do so during their off days! But then... i was already out of the Hospital! Thank God i'm out! But hey.. its' ok i shall be meeting up with you guys personally soon! Once i really fully RECUPERATE!
I guess if you haven't been admitted into a Hospital before you wouldn't know how it feels to be alone in a big room to yourself and no entertainment! Well some can just live with the Internet, Music and TV! But to have the presence of friends, family in the Hospital Room - although it was just for a short half hour... it's REALLY GOOD!
Can't thank you all enough for coming! Thong Kai, William, Ana, Nigel, Kevin!!! THANK YOU from the bottom of my heart! Oh yea... thx for the Fruit Basket and KFC from DiGi, Nando's from Nigel, Oldtown Kopitiam Ice Blended from Kevin, Ana for the wonderful get well soon TEDDY and fruities!
THANK YOU ALL
Yours Sincerely,
Shaz M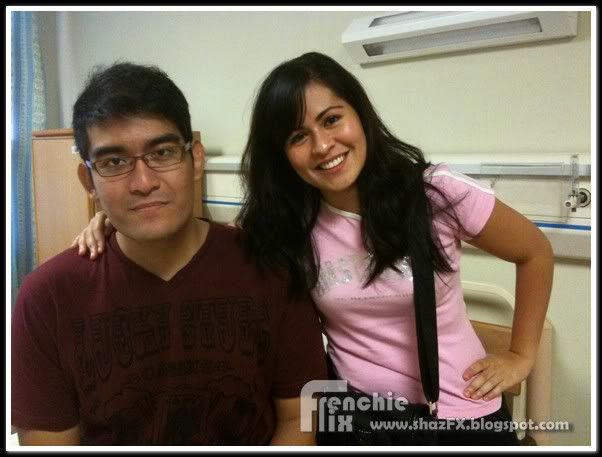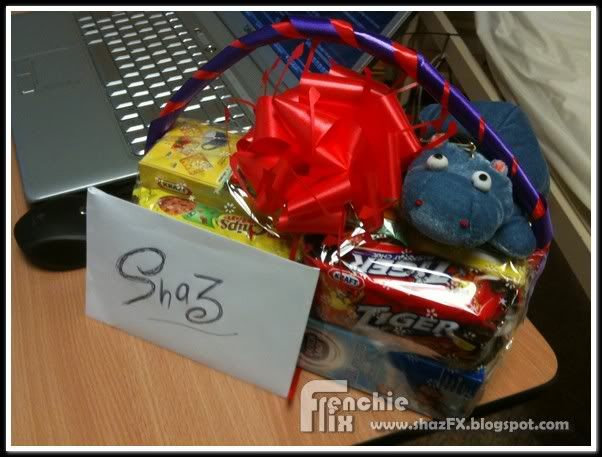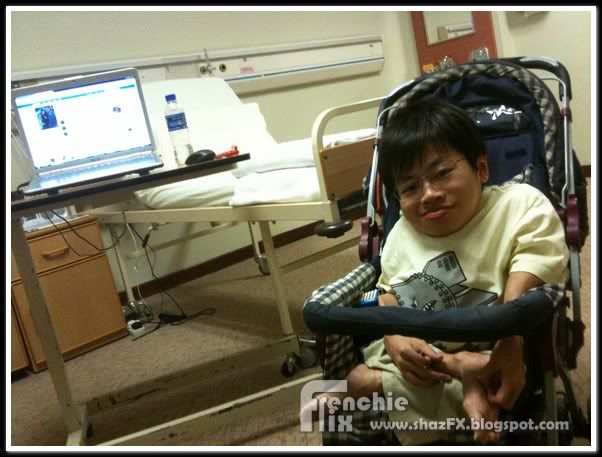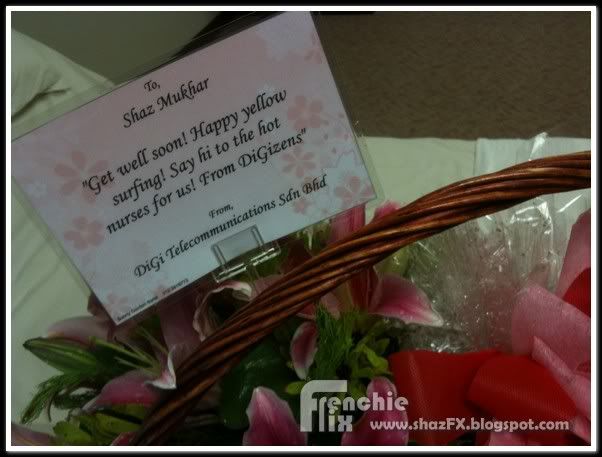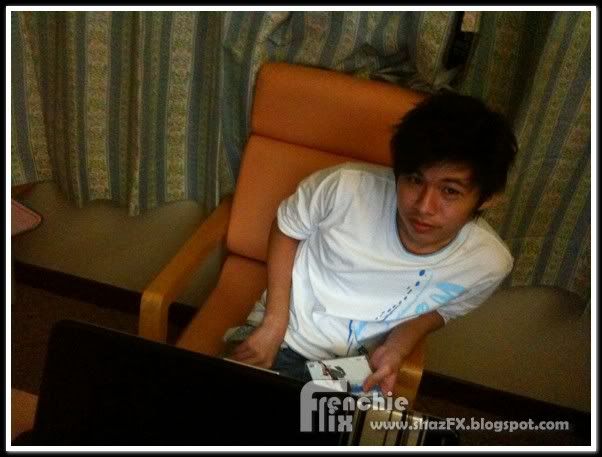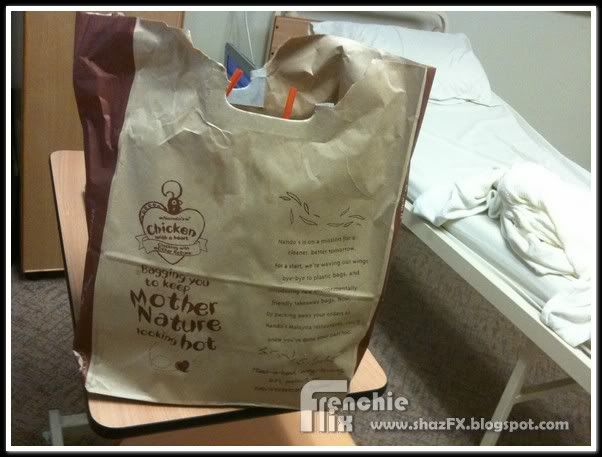 Labels: DiGi Broadband, DiGi Telco, Friends Visiting, KFC, Selayang Hospital