DOME's Iconic Dishes
Wasssuppp Shaz: Day 2 in Hospital today, the feeling of being such a VIP here is so AWESOME! Imagine having 15 docs attending to u all at once, per team there's 3 each! Later on in the day today got like 5 other docs from other division came. If u watch HOUSE - This is the same kinda thing but in HOUSE got only like 5 or 7 docs in a team! But oh well... hope my leg and joints are getting better once they find the cure!




Dome's Iconic Dishes...




Chris "Spinzer" Tock, Zues and myself were invited to try out DOME's iconic dishes at one of their coolest branch - Pavilion Bintang Circle. The location of this Dome Cafe fits its description as a "Lifestyle Cafe", where we all can really be in style while having a cuppa or even eat good food with friends and family.




This time around am not going to type so MUCH! We all know... when it comes to FOOD! U all just simply LOVE the pictures, makes u go... OH LA LA... and wanna try it out ASAP rite! Well here u go!



Out of many many drinks on the list... u should really try the Espreski Honeycomb!!!
(that's the one with the chocolate bit on top)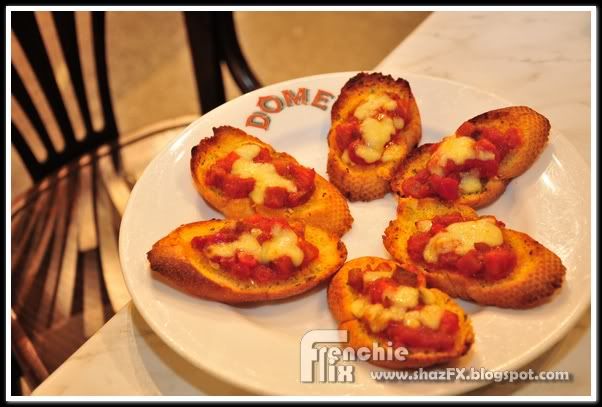 Bruschetta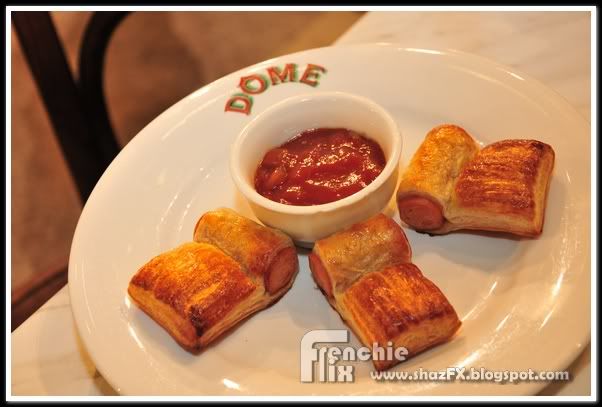 Juz a lil something to start off with before we hit the main course!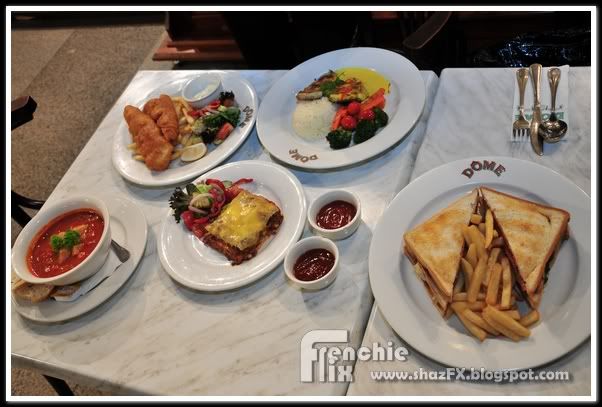 Woooo... loads of GREAT TASTY FOOD!!!
Minestrone Soup - served with fresh baguette on the side and President Butter (from France)
Beef Lasagne - Look at that melting cheese...
Fish & Chips - made with real fish, not one of those blended ones!
Chicken Turmeric with Rice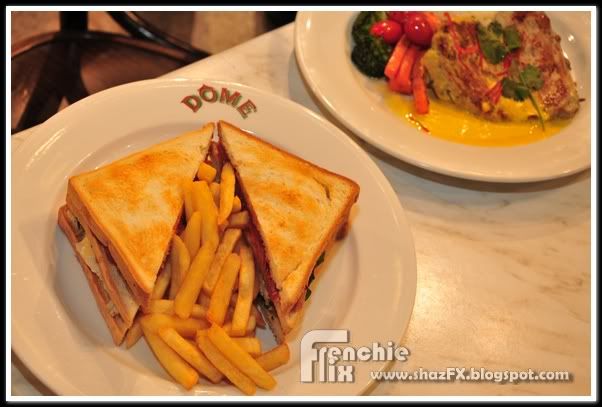 Club Sandwich - it's simply Chris's Favourite!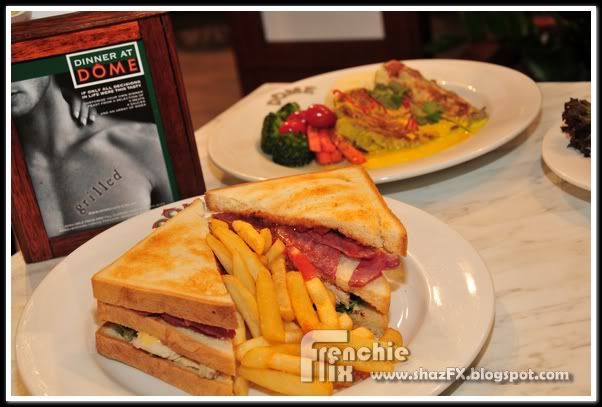 It's filled with REAL meat and freshly cooked golden french fries!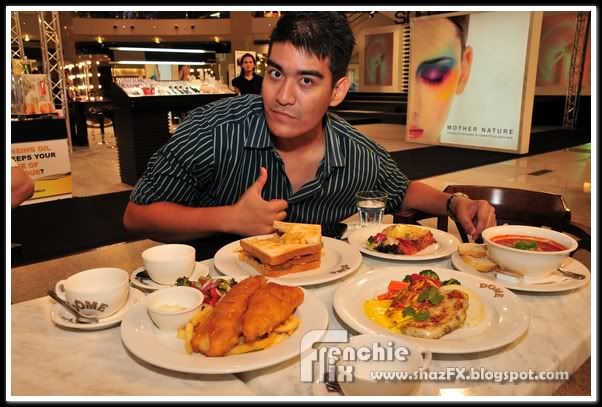 What other than FRESH cooked FOOD???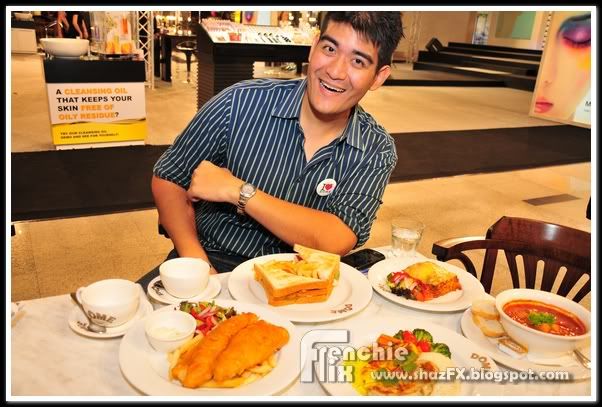 A Fresh laughter on a fresh face with friends!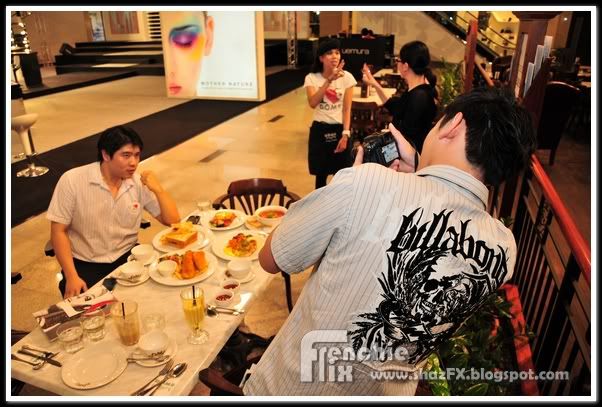 Enjoying zee food! Seriously, just try... dine in style :)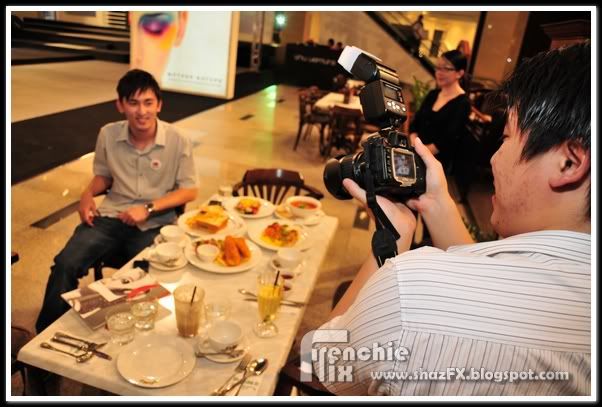 HEheh... Zues and Spinzer trying to take pics for each other!
*Ooopss Tarik Nafas!!!*
Don't worry la Spinzer, we're all sharing the foods here tonight! :P
Apple Crush @ DOME - Made with REAL APPLES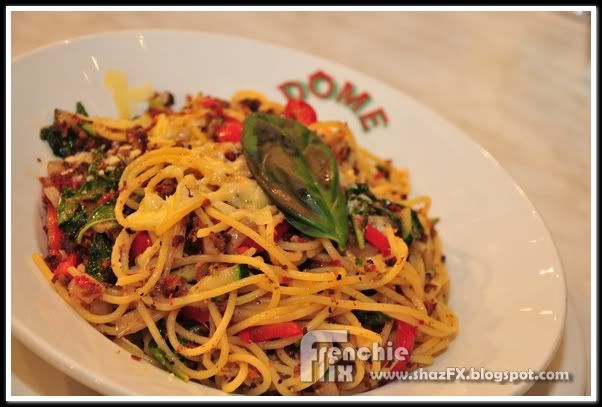 One of my favourite pasta, can only get here at DOME - Aglio Olio
The Affogato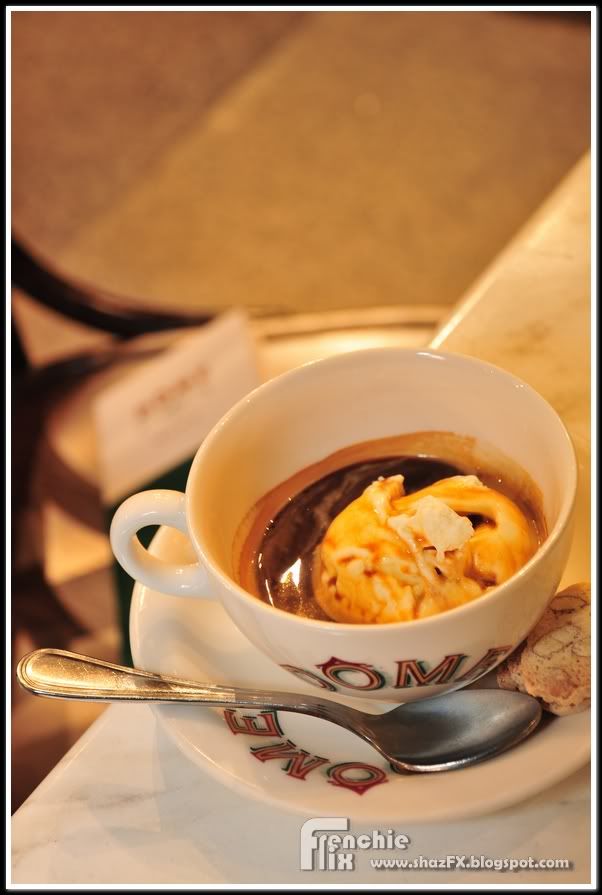 Espresso Coffee with a scoop of imported Ice-Cream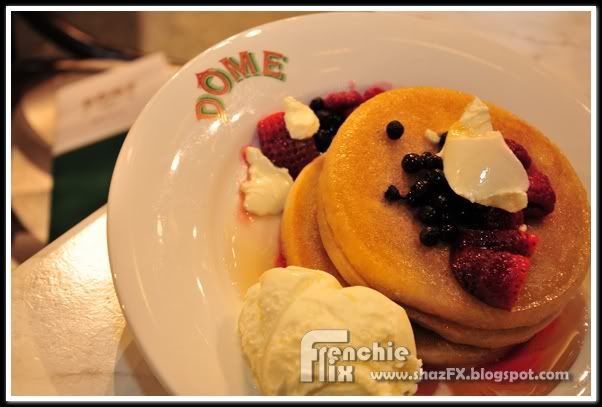 Pancake Stacks - With (additional) ice-cream, fresh strawberries and golden HONEY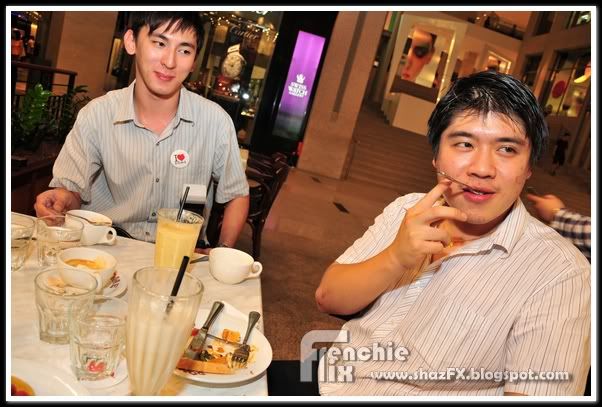 *Spinzer* Hmm... feel like staying here for LOOONG!! I HEART DOME!
Labels: Affogato, Chicken Turmeric, Club Sandwich, DOME, DOME CAFE, DOME MALAYSIA, Fish n Chips, Kuala Lumpur, Pavilion, Shaz, Shaz M, Spinzer, Zues