Motorola: Media & Corporate "Raya Open House"
Wasssuppp Shaz:
It's time to UPGRADE! Just bought myself a 1TB EXT. HDD, Norton 360 V3.0 ORIGINAL and also a Win 7 Operating System!!! This is so awesome... so would it be another sleepless night for me or what???
Motorola Corporate had a "Rumah Terbuka" for Hari Raya and my friend invited me to come over for some makan makan!!! Hey WHO DOESN'T WANT FREE FOOD!!! Hahaha but actually it was more like i went there to chill out and hang with friends from the industry and also to SHARE EXPERIENCES with my fellow friend Gary!
I think we went there and left with TOO MUCH of FOOD!!! Seriously... although we just went there for a short while to makan and chill, we ate so much! Why so short time... well had a movie premiere to go to at Cathay Cineplex! So yea...
About Rumah Terbuka by Motorola... it's more of a Media Appreciation and also for its Corporate clients. Well... from time to time companies such as this (Consumer based co's) will do an event to show appreciation to the members of the media. But recently... this has changed to some companies...
Previously they will have this kind of events twice - thrice a year... but now its only once or none! And before... they always have at fancy kinda places with DJ's and lots of PRIZES! But no... hahah now its BUDGET BUDGET BUDGET yO!!! - No i'm not talking about Motorola but about other Co's!
Anyways... had a great time at this function, had great food too and my favourite NASI TOMATO! Enjoy the photos...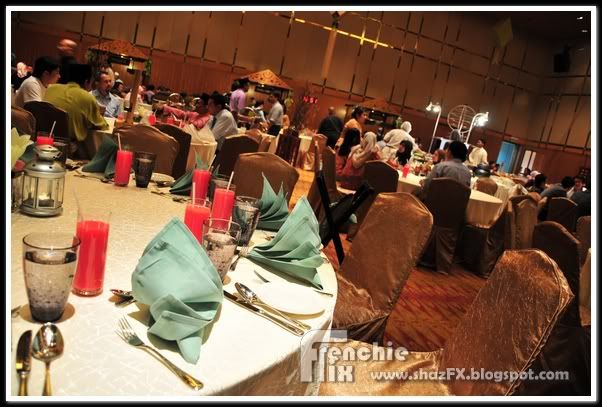 KLCC Convention Center turned into a banquet hall!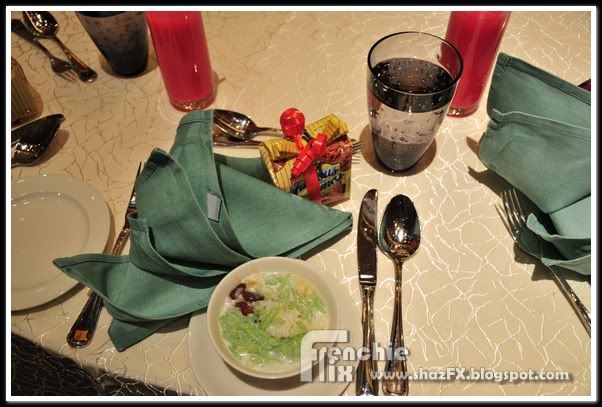 Cendol or Chendul or is it ... watever lah!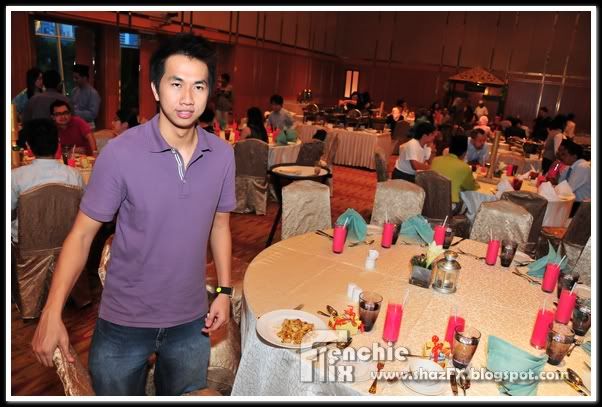 Gary - having CARROT CAKE?? Nice ker...
My favourites!!!
Dinner for free... but parking was like RM8
THIS IS SO SINFUL!!! Seriously... feels thicker than MOUSSE AU CHOCOLAT!!!
Oh la la... petit cakes!!!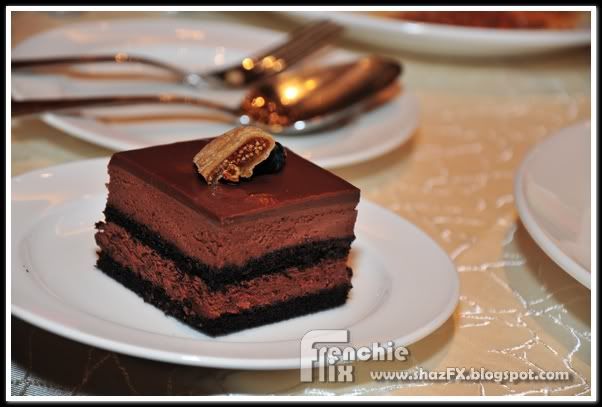 I just simply need to eat this again!!!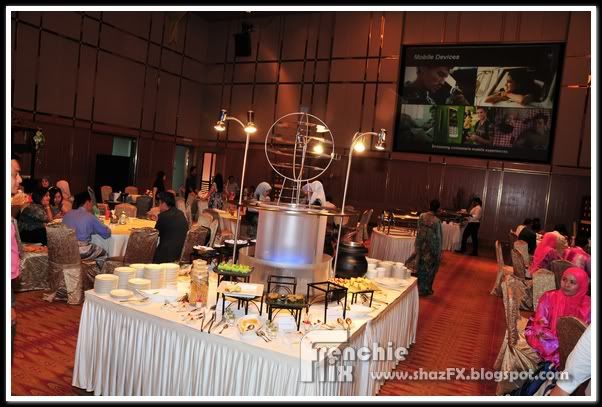 Food... plenty for everyone!!!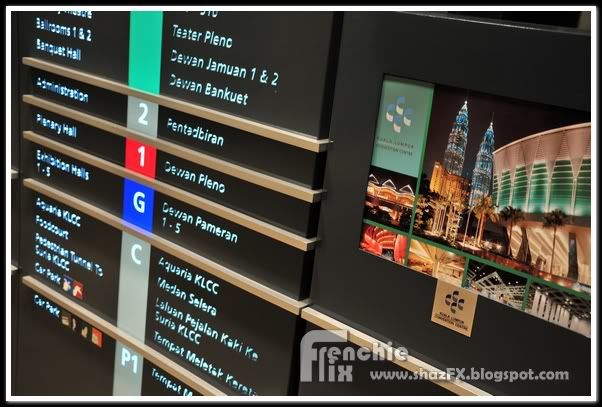 That's all from KLCC Convention Centre!! Have you been here?
Labels: Esplanade, Hari Raya, Hari Raya Open House, KLCC, KLCC Convention Centre, Motorola, Motorola Corporate, Rumah Terbuka