A Lil' Gath at Sandra's
Wasssuppp Shaz:
I'm going to CHERATING this weekend for a BEACH PARTYYY!!! Yessaa... what a weekend to look forward to! I'll be staying at Impiana Cherating Resort and the partayy is going to be supa awesome with top of the line local indie bands performin'!
Suppose to join Sandra and our bunch of friends at her place for dinner, but unfortunately i couldn't make it for dinner as i had pre-planned dinner on that particular evening! Thought i was going to be LATE... or LATEST! But nahh... apparently Rachel, Beng Han and Chee Wei were the latest to arrive!!!
Anyways... as i arrived at Sandra's... couldn't eat anything else! WAS BLOATED from my dinner at Dome!!! Hahaha... anyways it was great catching up with everyone on this evening! Lots of laughters and oh yea secrets REVEALED! Mwhahah...
As for this lil' gathering... you guys ought to try it out once in a while! It brings friends closer, and other friends gets to know your other friends too! Making the world closer, a better place to live and perhaps... you will never know... YOUR friend might know your other friends!!! Mutual friends we call it... Hahaha!!
L-R: Jeffro, Chee Wei, Joseph, Sandra, Rachel, Gary, Beng Han and Jone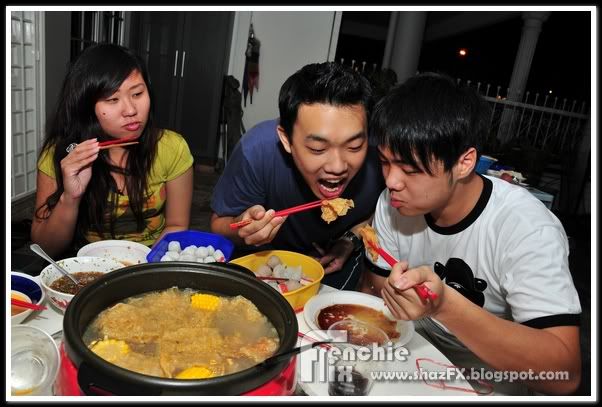 Fuiyohh Rachel jealousss!!!
Aik.. Gary wants sumthin ker???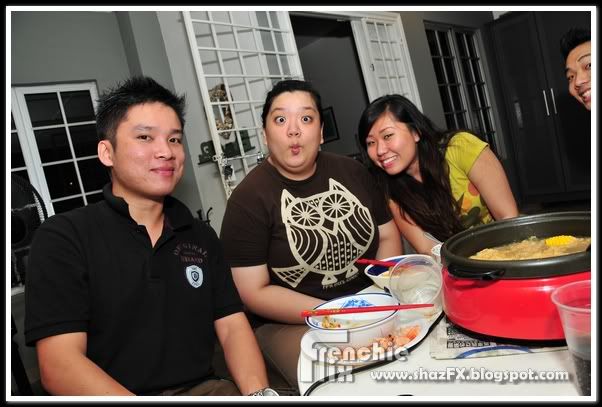 Sandra looks exactly like an owl now!!
Makan makan makan... its actually 1am!
The 3 Stooges la :P
Chee Wei being attacked by all the GUYS!! WHY???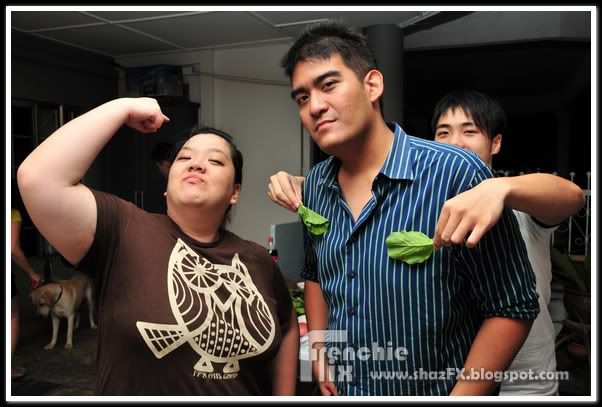 Leaves.. hmm i wonder why???
Labels: Cheras, Gathering, Home Gathering, Makan, Sandra, Sandrapixie