2nd Generation in the family of many!!!
Wasssuppp Shaz:
Can't wait for my Penang trip this coming week!!! Oh yea, YOUtube is awesome with a whole load of training videos to lose FAT!!!
Samsung Omnia II: Yep it's the second generation of the OMNIA smartphone family! But of many in the world of smartphones. Yes, now with the launch of HTC Touch II with Windows Mobile 6.5 and many other smartphones - Samsung is bringing back its "OMNIA" to which many LOVES it at one point of time till the emergence of some other phones by Nokia and of course the widely available "iPHONE" by Apple.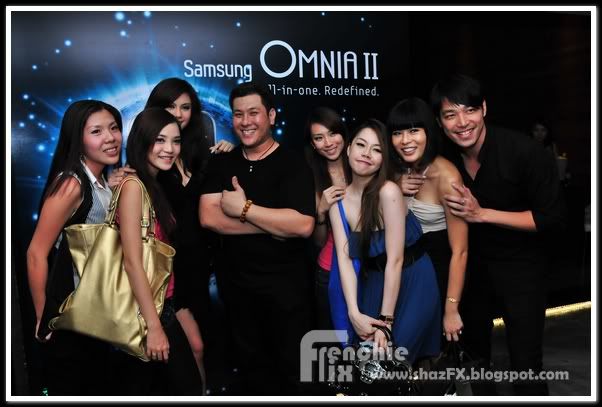 T'was just yesterday i saw a news report on CNN or was it Bloomberg reporting Nokia's lost in the millions or was it billions for handphone sales around the world. Guess who's picking up till "OUT OF STOCK" in major parts of the world.. hhaha APPLE iPHONE rawks!
Anyways - Samsung Omnia II lacks the 3G capabilities but come with HSDPA and an AMOLED screen. Actually, the cool thing is the AMOLED screen that other phones doesnt have but if you were to look into usability and compatibility (of coz with Windows Mobile its awesome) but now you can practically do everything from your iPHONE and Blackberry!
So, its time to think... what you need! of a handphone...
Frankly speaking - many handphones nowadays are just bout the same - except for these 2 BESTSELLER that i've been talking about from the start of this post, the iPHONE and BlackBerry. The conventional look of a phone is still the choice of (i could say half of the market) people, but since the "purchasing power" now falls into the hands of the young ones amongst us!
Anyways - the launch of the Samsung OMNIA II was a blast with the help of Xandria Ooi and Joannabelle Miss Malaysia Universe 2009! On a side note - the phone "Omnia II" is a good phone, that just lacks some of the essentials - 3G! Grrr... ok la i wouldnt mind giving it a try but my fren Bryan See who has the Omnia finds it HARD to use and kinda slow, but he loves using his GPS application on the phone (yep.. he's a pilot!).
My GF ker... HAhaha I WISH! :P (Me & Ms. Malaysia Universe 2009)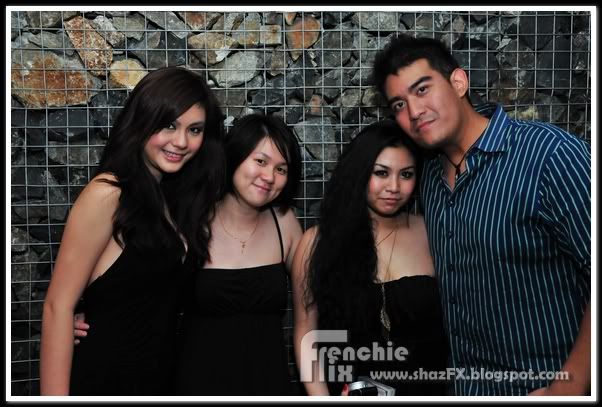 Belle, I forgot her name, Sydny and Me!
Xandria and Me - She was my former colleague!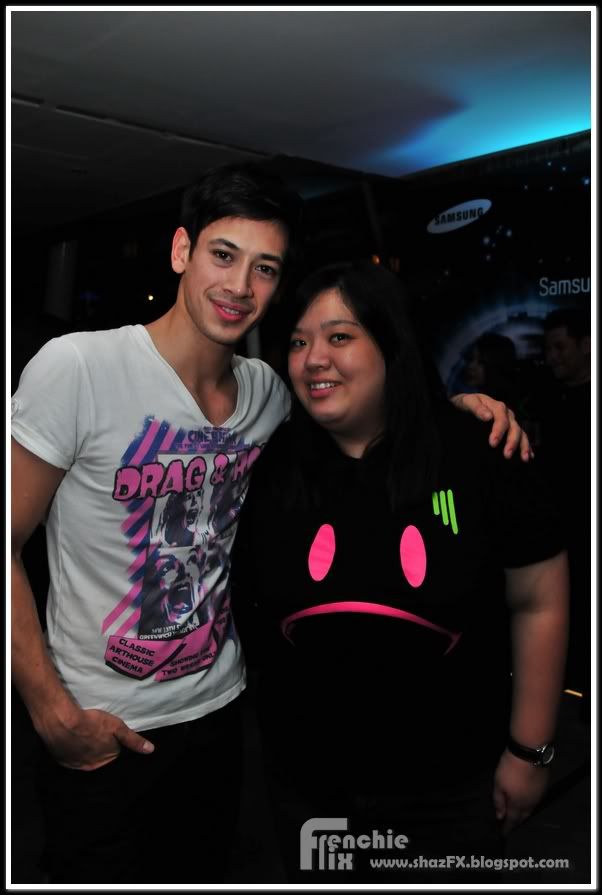 Sandra with a model or ssumthiin!!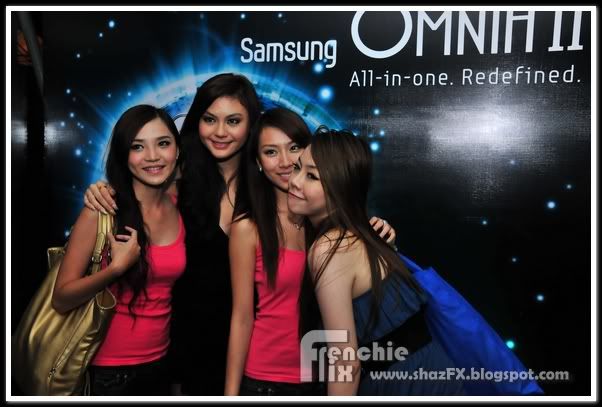 EYE CANDY MOMENT
Sydny - Me fren who works in the event management co!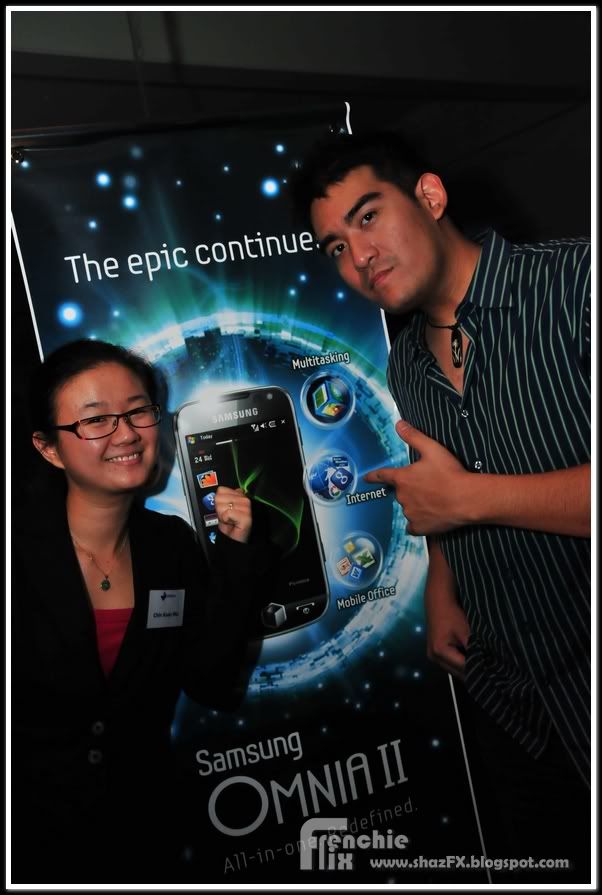 Kuan Mei, my fren from Edelman!
OLD fren lor!!! DEREK u eat alot arr!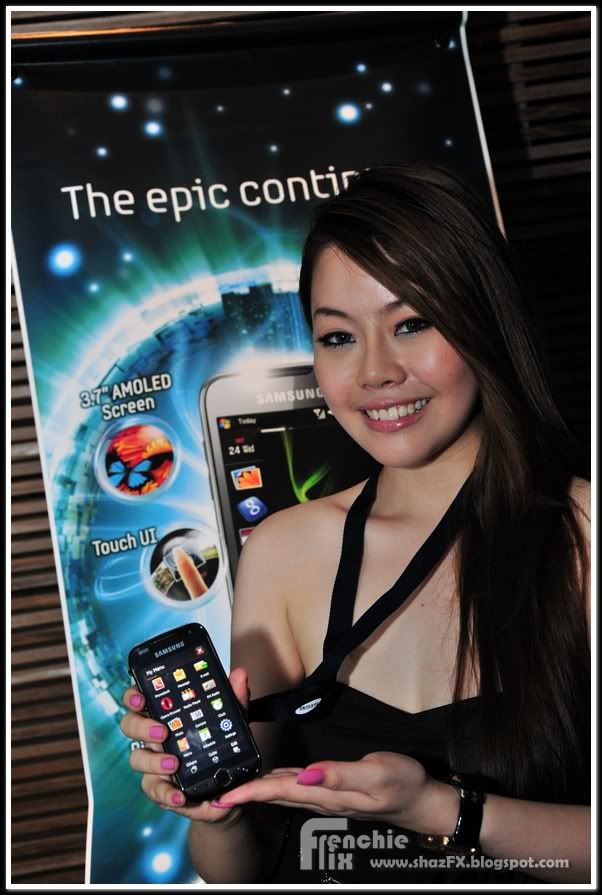 Another "BELLE" - Holding the new Omnia II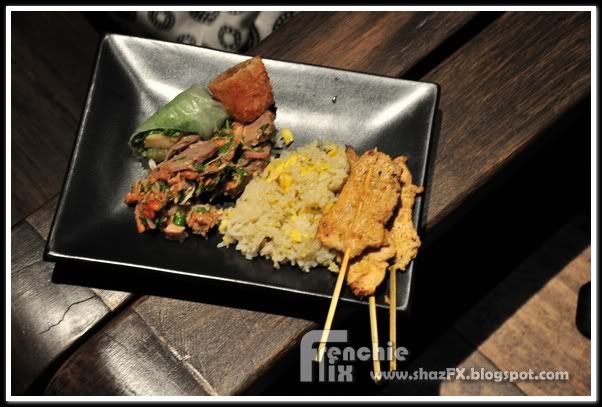 Yep.. im on a diet lor!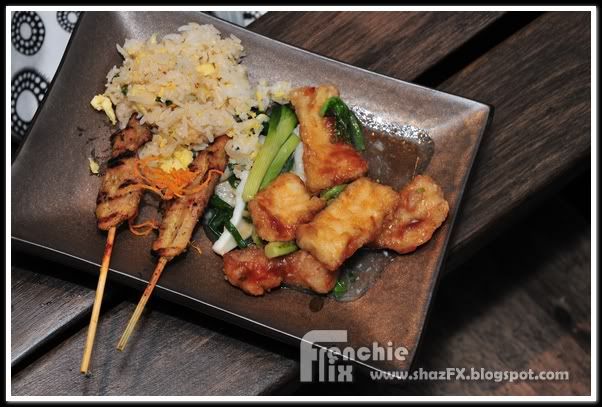 Ok la.. diet on weekdays dun work..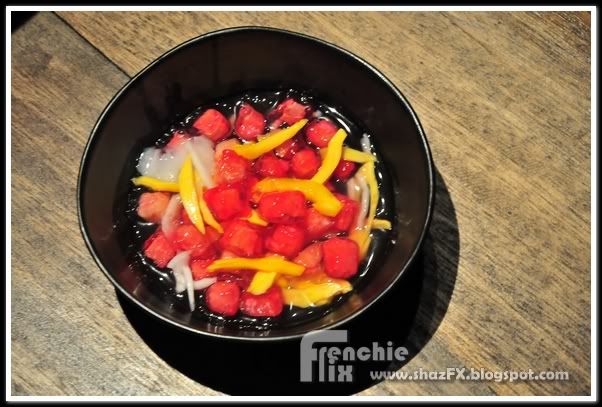 Lagi dun work with this sweet stuffs!!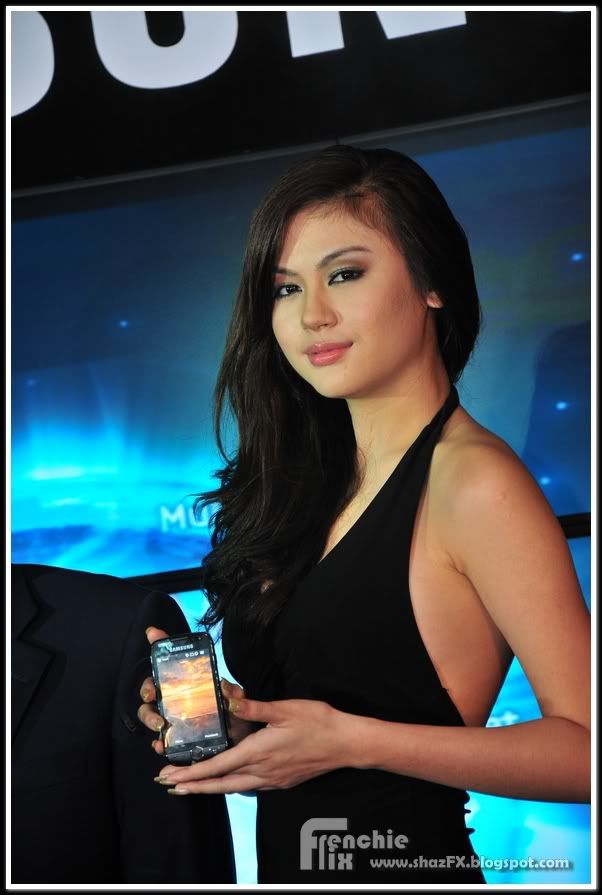 SHE WAS LOOKING DIRECTLY INTO ME!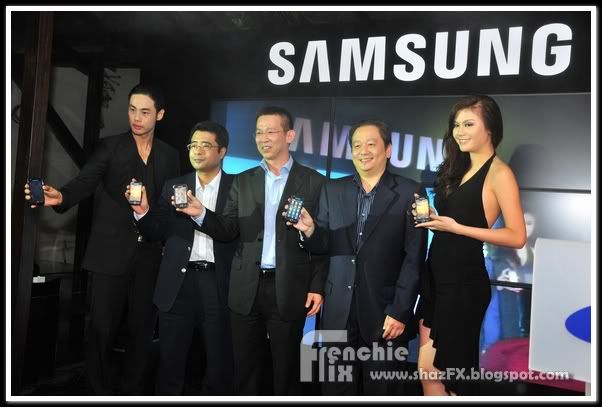 On Stage - PHOTO OP!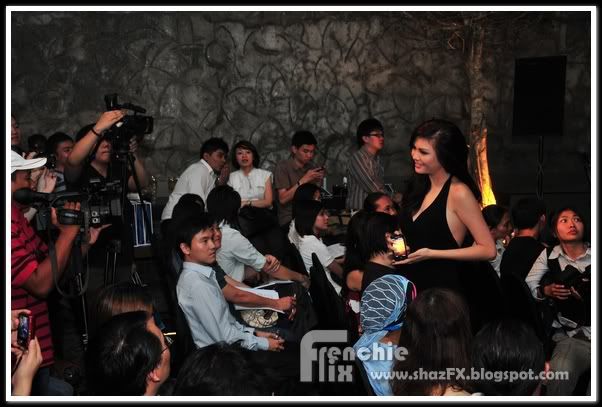 Belle, going around for photo ops!
WE waited... and waited...and waited...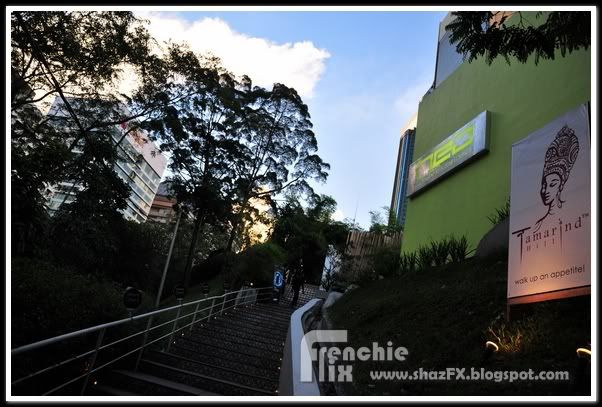 T'was held at NEO KL - On Sultan Ismail, a branch of Tamarind Hill! Jungle dine-in in the city center!
Labels: Apple, Belle, Blackberry, Derek Yap, iPHONE, Joannabelle, Miss Malaysia, Miss Malaysia Universe 2009, Samsung Omnia, Samsung Omnia II