Invites: Samsung 2View Launch
The list of invited BLOGGERS to a closed media launching event by Samsung to launch their Dual View digital camera (the PERFECT CAMWHORE cam) is now OUT!!! Hope to see you there... a confirmation e-mail with details of the event has been sent to your e-mail.
Any questions regarding the event or anything at all, just let me know... all my details are attached in the e-mail. This is the first event of many more to come in the very near future...
Events are tailored to suit you! - SHARING IS BELIEVING.
*Some received double invites (1+1) - see all 20 of you guys there!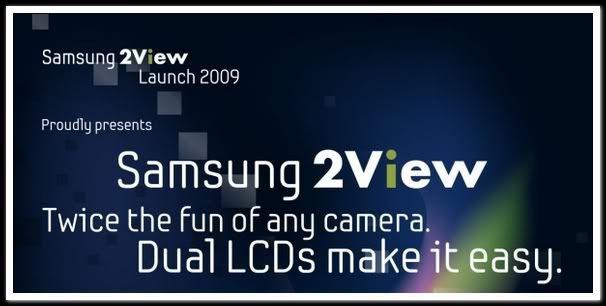 Labels: Kuala Lumpur, Samsung, Samsung 2 View, Samsung 2 View Launch 2009, Samsung Digital Camera