Fun-Packed Saturday
(Blog Update for 29th August 2009)
It's been a while since i last met up with some friends of mine that i really need to catch up with. What have i been doing all these while? Busy with work... busy with preparations for work and taking some good rest after working out at the gym.
Yes, yours truly has been wanting to achieve a GOOD HEALTHY LIFESTYLE - And also to loose some weight and build some muscles. HEeHEH... The past few months has been some quite challenging months, especially when i was admitted in the Hospital twice (once at SJMC, and another at Gleneagles). This has made me unable to go to the gym to workout... therefore kinda slowed my goal!
However, i've managed to reduced some weight - build some muscles... but the aim is still a long more way to go. Anyhow, last saturday...
Picked up Albert from LRT, met up with Lex and off we went to THE SPHERE to scout around for a nice place to shoot, then off to Strawberry Fields for dinner - Jaya One Cafe Chulo for desserts. Then off to Sunway Mentari for Ayam Penyet and McD's to met up with Bryan, Zues and Simon.
Bryan asked... how i know Zues? As usual when i introduce my friends to another bunch of friends... they all started asking how we all got to know each other! Why - that's because... we are all from a bunch of different group of friends and ages and area....
Albert who is my colleague at Astro, Bryan my fren who juz came back from Newscastle - then Zues still studying in Cyberjaya. Oh well... played a trick on Bryan, told him about a girl? Err no la! Anyways enjoy the PICCAS!!!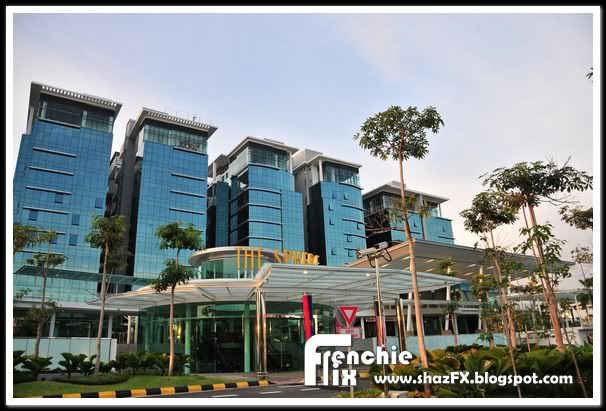 Its a new office / shopping complex in Pantai Hillpark!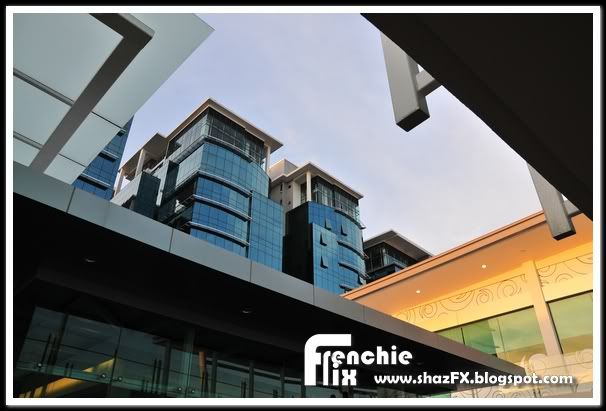 Still not yet fully opened!


Aiyo.. have to pay parking la this place!


And so they both met... and asked each other out for a DATE!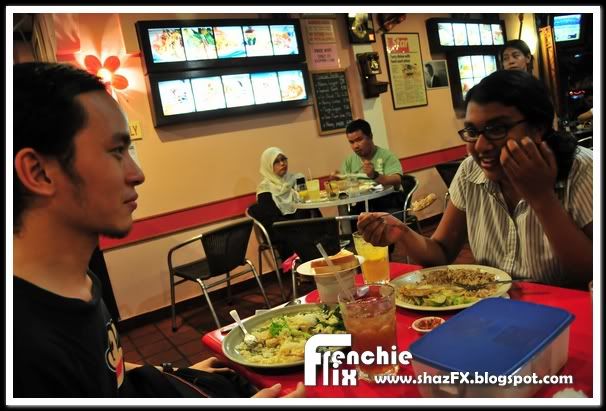 They were on a date - with one another! Face to face...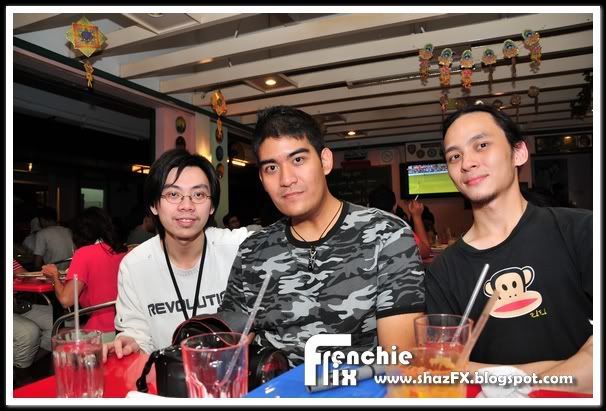 Then Shaz and Benjamin - kacau their date! Play kayu empat.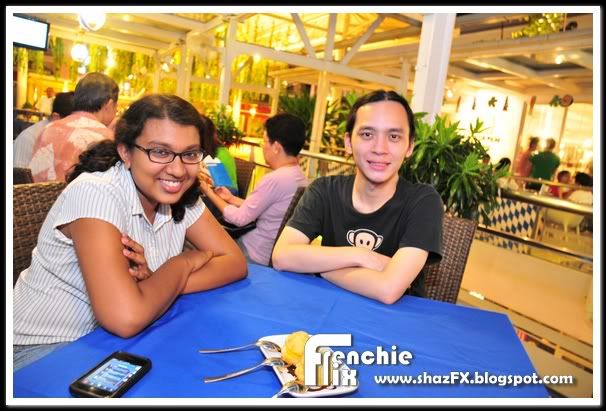 They both then lari to Cafe Chulo @ Jaya One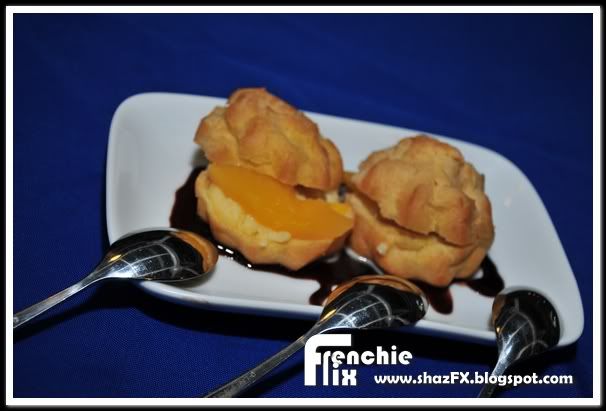 Had some profiterols...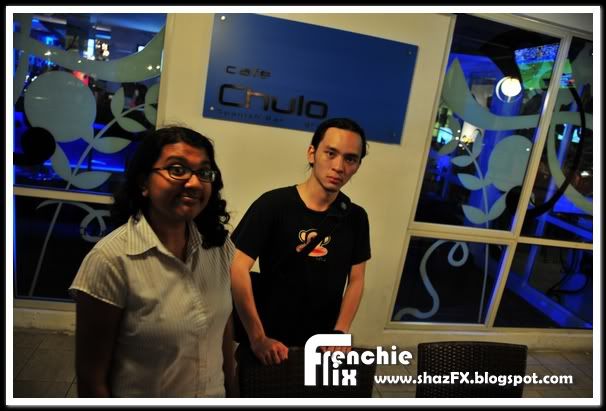 They found out that i was still following them around on their date! :P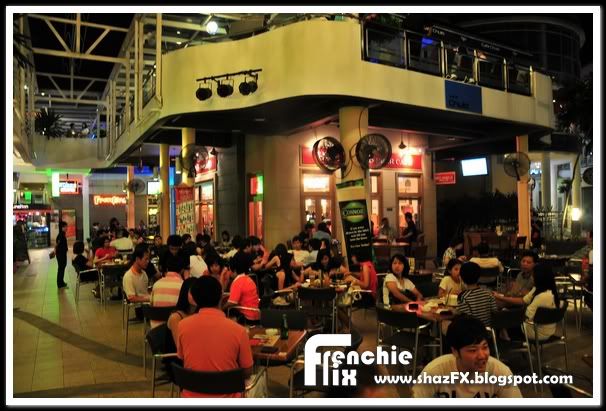 And so i went off elsewhere :P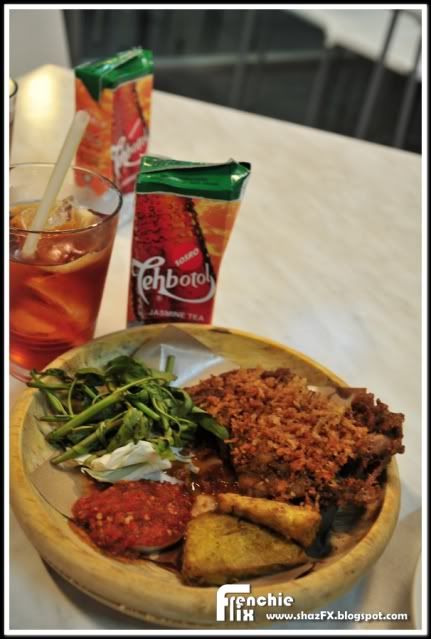 Ayam Penyet in Sunway Mentari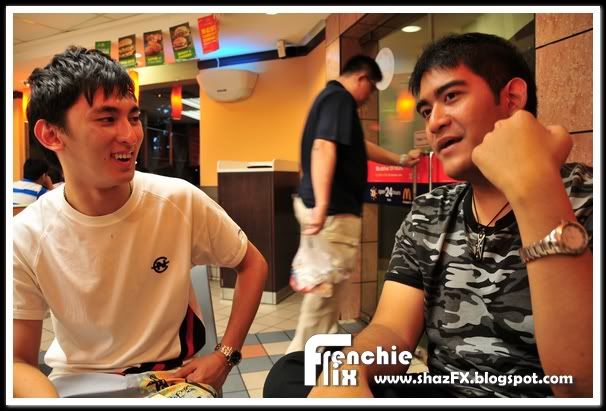 In McD Sunway Mentari with Zues
With Albert and Bryan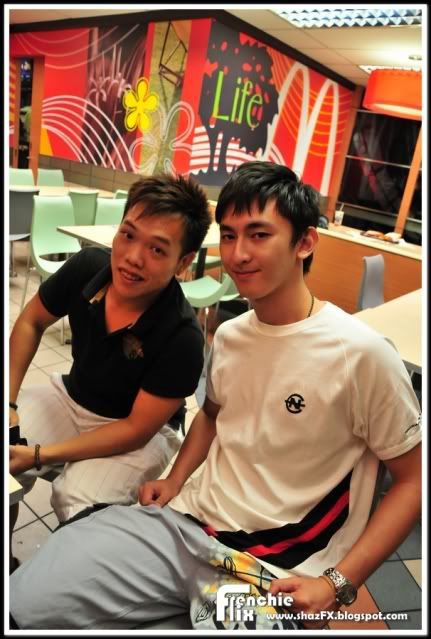 Zues and Simon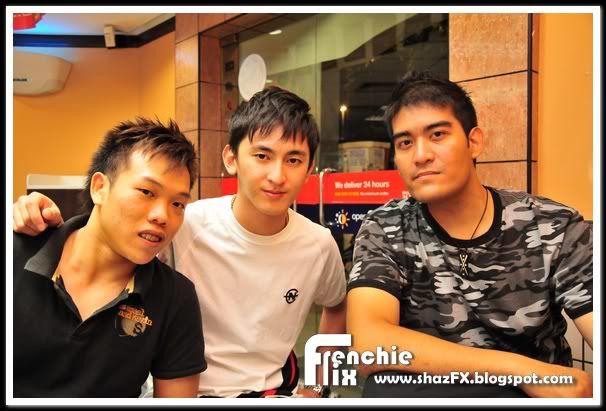 The Trios - Simon, Zues and Shaz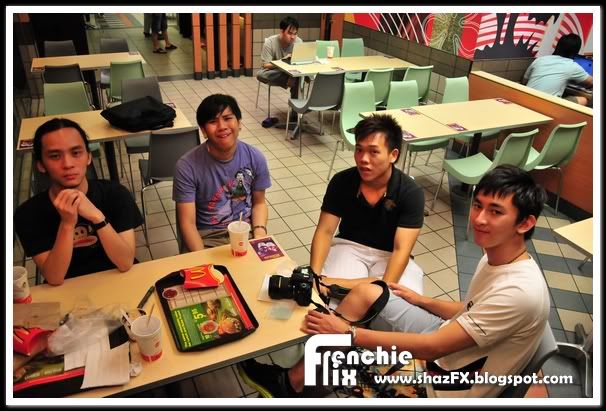 What a night with a footie match... We left around 1.30am!
Labels: Albert, Ayam Penyet, Bangsar, Bangsar South, Benjamin ET, Bryan Lim., Cafe Chulo, Glaring Notebook, Jaya One, Lex, McD, McDonald's, Pantai Hillpark, Simon, Teh Botol, The Sphere, Zues, Zues Goay