MTP: Merdeka Train Party
(Blog Update for 31st August 2009)
It was Malaysia's 52nd Indepence Day Celebration last monday - and in the midst of other celebrations around town. Random Alphabets came with an idea to celebrate the Nations Birthday by organising a Merdeka Train Party where the inside of several trains are decorated like how you would decorate your own birthday party!
And guess what, it was a BRILLIANT SUCCESS! Although i was not there, i only joined the group till KL Sentral Monorail station from their meeting point at KL Sentral. The photos on other people's blogs and facebook shows that! But oh well.. i was on air from 4PM-7PM on that particular monday, therefore i had to leave the partay at 3PM or else i'll be late for work yO!
There were even Imperial Guards, Darth Vader, Optimus Prime... some of those who changed into their costumes on the day! Some came with snow sprays, and there were loads of party deco's all over the train and not forgetting our glorious JALUR GEMILANG.
Best part of all, the MTP - was joined by the great "muhibbah" Malaysia that we are - Malays, Chinese, Indians and not to forget some foreigners were also in view joining us to celebrate this very day! 1 Malaysia - 1 Suara, 1 Bangsa, 1 Nada, 1 Irama...
At first you thought KFC is really famous! Ppl wanna eat there but no...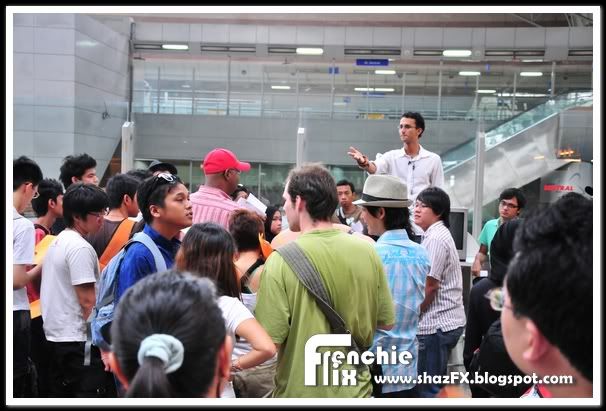 We were there for the briefing and its the meetup point!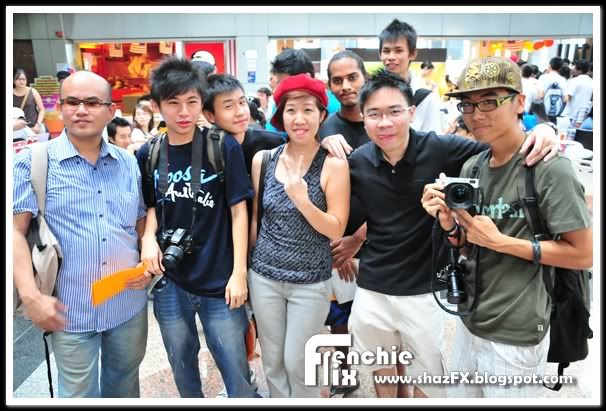 A bunch of friends who came for the MTP!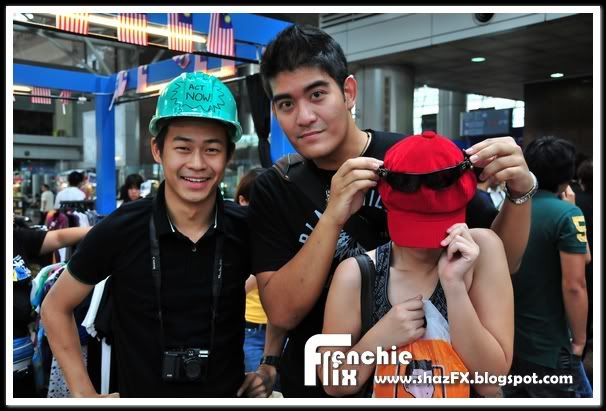 Adrian of RIKL, Joanna of ICOM and Me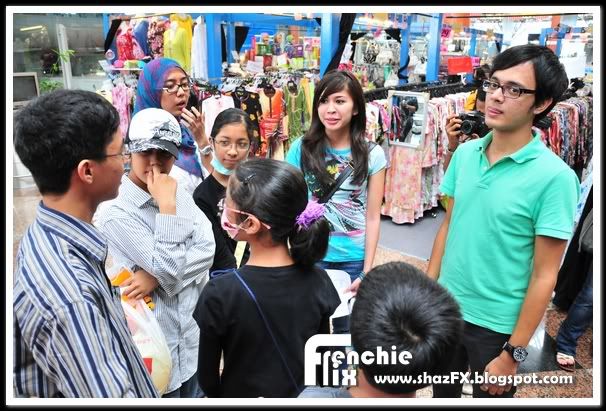 Part of our team members for the 1st team to board the train!
Johan informing his team of what's going to happen!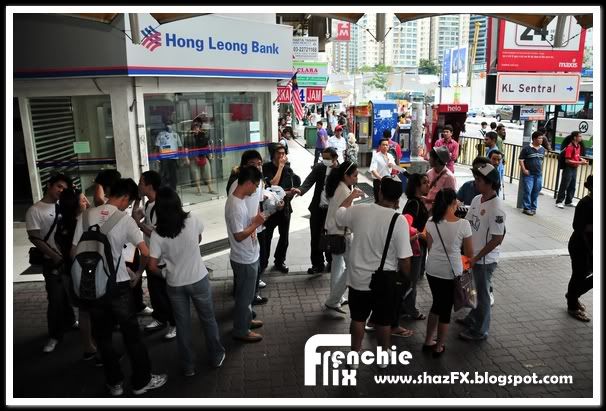 The STAR BRATS - They were there to support the event!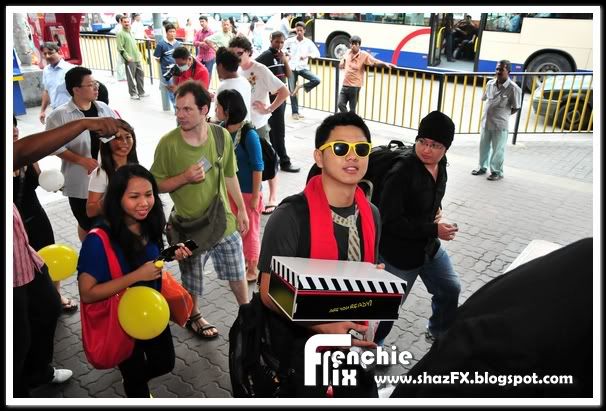 In that box, there's everything you NEED!!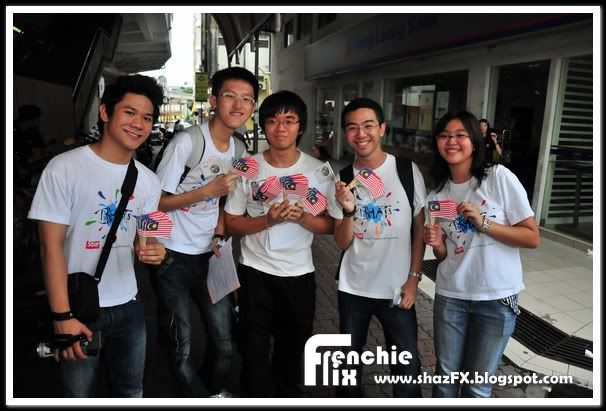 The STAR Newspaper "BRATS"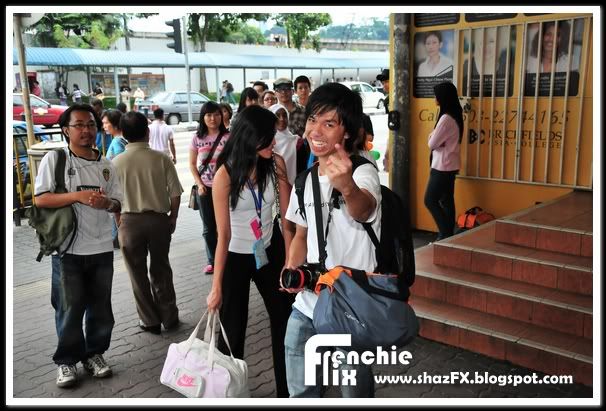 KJ - Always late... was the LATEST!!! He arrived really really really LATE!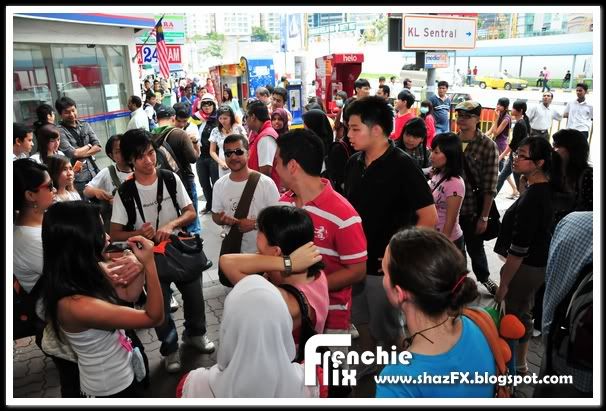 Groups after groups arriving at the Monorail station!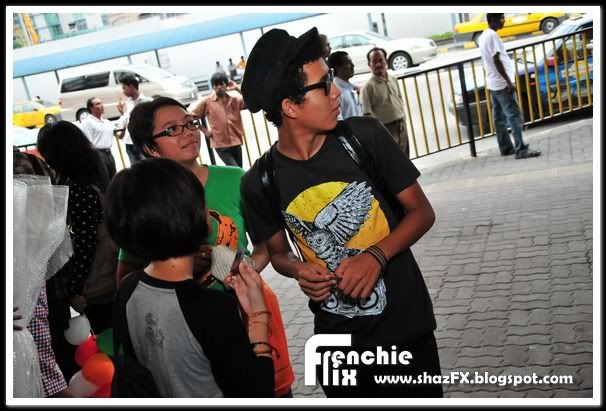 Waiting for who ya?
Ok the plan is...
Let's gO!!!!
Now now.. we all got free Monorail tickets you know!!!
Labels: 52nd Independence Day, KL Freeze, KL Sentral, KLX, Malaysia, Merdeka Train Party, Monorail, MTP, Random Alphabets