Malacca: The Day We HUNT for FOOD!!!
Wasssuppp Shaz:
Arghhh My leg HURTS!!! Im going to Selayang Hospital tomorrow for an appointment with the Specialist, not sure if i'm going to be admitted or not... but oh well, let's hope for the best!
Friends from Kuala Lumpur - Joanna, Joyce, Michelle, Jamie, Ali, and Darren came down to Malacca for a day TRIP! Not knowing where to go for food or anything... they just came! So me being the one who LOVEs Malacca and with my GPS brought them around a few places and together with our local Malaccan friends Gary, Kirks, Yen Shiong and Jason!
Wow...we did have a fun time! Actually...once in a while... these unexpected trips could be a good thing to do! It was just suppose to be a small one.. but we ended up at a seafood restaurant for a table of 15! Hahahah...
Anyways - Ali Kadivar, our Iraqi friend... he loves FOOD!!! Give him anything to eat, and he'll eat it and LOVE it! So... if you know anything cool to eat in KL! Let us know... and we'll go there! Nx thing on my list is to bring him and our other friends to Satay in front of Menara Celcom in Kg. Baru!
Jamie - on the other hand, she loves getting LOST in a mall or anywhere at all! Even on the way to the car on Jonker Street we lost her! Actually we forgotten bout her till we ermm.. sat down in a coffee shop on an alley finding some good ol' Chendul!
Darren - is a Medical Student! Whom i like to call DOC! Coz he's like a "Concierge Doctor" HEhehe.. coz we both love this TV series "ROYAL PAINS" on Astro! Seriously, he's more qualified than my doctor at the clinic near my house!
Joanna - Hehehe... SHE's never TIRED!! Hehhehe she can really go on and on and on!! PARTY GIRL i believe rite?
Anyways - on this day...we hunt for FOOD from Chendol, Chicken Rice to Seafood... and here are the photos for this 2 days 1 night trip.
The Famous Church in Malacca
The Scenery is just NICE!!!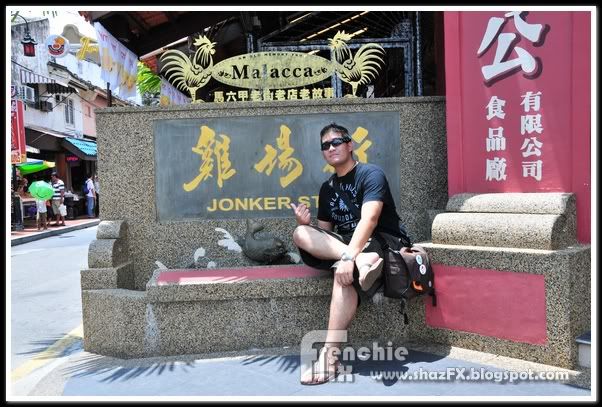 Yours truly... at Jonker Street!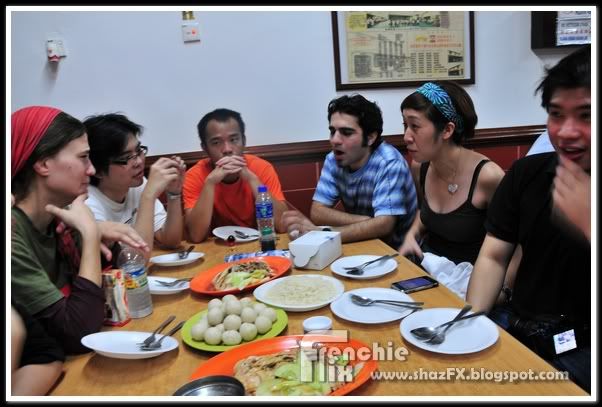 We had Chicken Rice Balls!
Chendul at Jonker 88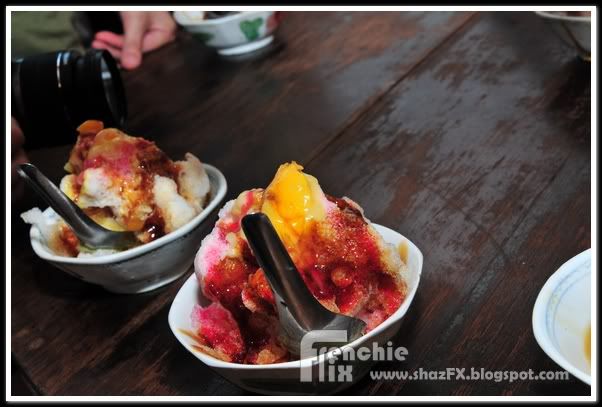 U can ask for Mango or even Durian Chendul too!
We've never SEEN ONE before have we?
Quite a packed place on the weekends or pub-hols!
Imagine 12 of us on this small round table!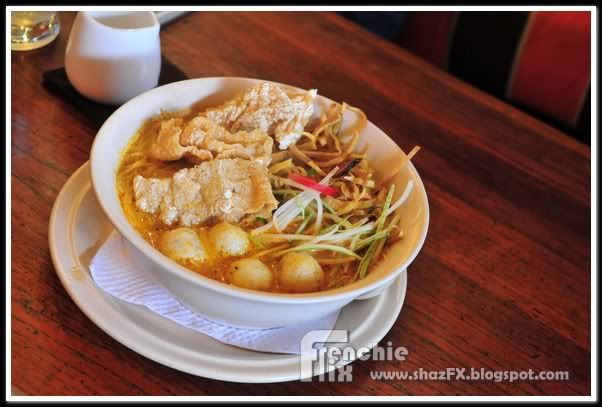 Now at Dataran Pahlawan for some nice LAKSA!
Kirks got the last Laksa... i didnt have any :(
The Ultra Famous! HEheh.. Jason Mumbles!
And so we went to Umbai for some SEAFOOD!!!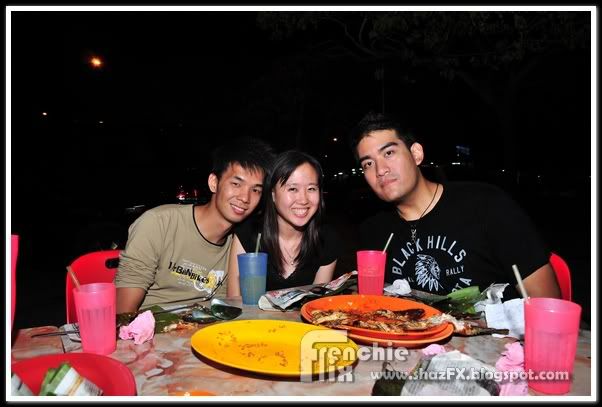 Met up with Michelle and Fred!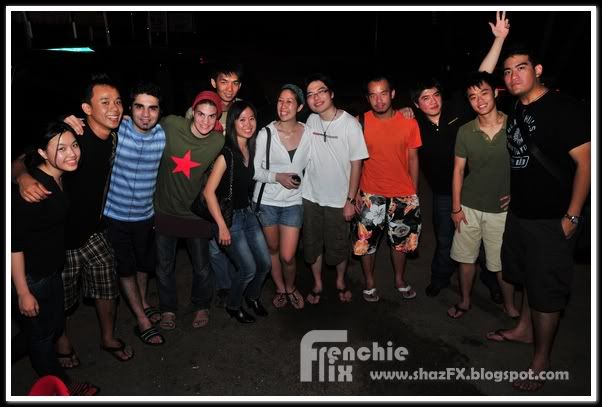 This was the end of our 2D1N Trip - had a nice evening and we went back to KL
Labels: Chendol, Chendul, Chendul Jonker 88, Chicken Rice Balls, Friends Visiting, Jonker 88, Jonker Street, Malacca, Melaka, Seafood, Umbai Seafood