MAS: First in the world to fly on board B737-800
Wasssuppp Shaz: know i promised you loads... but Dear Readers of this Frenchie network... i've been busy with work work work and travelling here and there. Most of you have been following me very closely and discretely over both my Facebook accounts and Twitter!

I KNOW :) And i thank you for that...

For now, i wanna bring your attention towards a once in a lifetime epic adventure that i was invited to join recently... MALAYSIA AIRLINES SYSTEM (MAS) our national air-carrier with a TRUE Malaysian Hospitality has done it again!

What is it this time? MAS is the 1st airline in the world to receive the all new BOEING 737-800, the replacement model to the B737-400. This aircraft is set to fly a direct route between Kota Kinabalu (KKIA) to Haneda (Japan). Recently on the 15th of November, marks an important day for both MAS and Malaysia as we happily launched the 1st commercial flight for the B737-800 from KKIA to Haneda.

What's so Special about the B737-800???
Even my dad has been asking me... not only that he wants to board one! Yes, he travels to KK, Kuching, Tawau often... but oh well told him that for now MAS only use the new aircraft for flights between KK and Haneda. But not to worry, MAS ordered 55 of these aircrafts to replace the previous model (B737-400) that will cover the current domestic and certain short distance international flights.

What to look forward to onboard the B737-800!!!

The high ceiling, yes it's higher than the 400 series!

Thematic mood lighting, there's the BLUE SKY light too!!! It changes color depending on the mood that is set.

Hand baggage compartment is more spacious and better.

Seats are leather fitted with a TOUCH SCREEN LCD Screen with Audio & Video on demand! A variety of TV series and movies for you to watch! For young kids to adults :)
*More pictures are on Facebook, soon i will post it up here on my BLOG :)
Oh Yea....another piece of story for you... wait up next year!!! MAS gonna bring you another brand new aircraft... but this time around, is it gonna be an Airbus or another Boeing? Stay tuned aights :)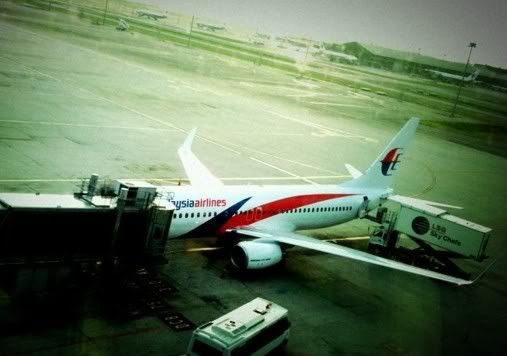 Was invited by MAS to experience the all new B737-800 at KLIA for a day flight into Kota Kinabalu and back to KL after lunch and some shopping!!!



Look at that beautiful LCD touch screen with AOD and the kind Malaysian Hospitality of our young beautiful air stewardass helping out!



Meal is served at no extra cost onboard MAS, you can choose your seating preference too and oh yea drinks are complimentary :)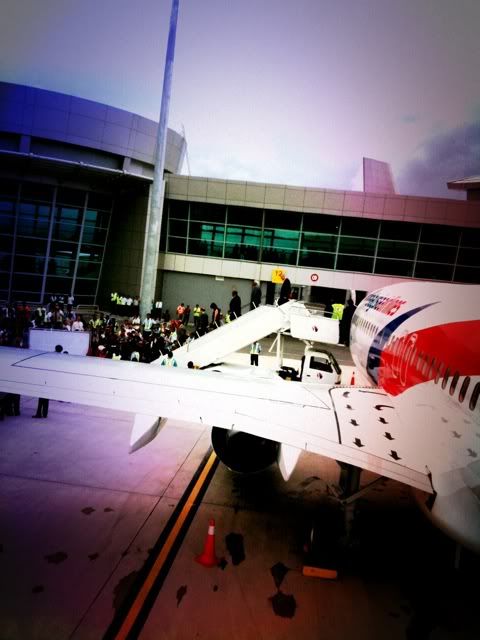 The all new B737-800 greeted warmly at KKIA - Sabah



Lunch - we were served with SEAFOOD!!!



And more seafood!!! Eat until cannot eat edi... MAS really fed us well today!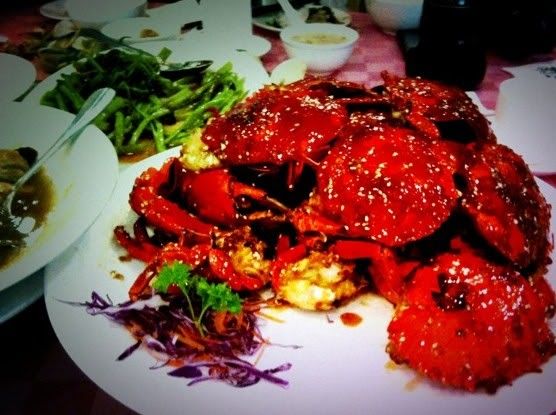 This CRAB is juz awesome!!! Must try :)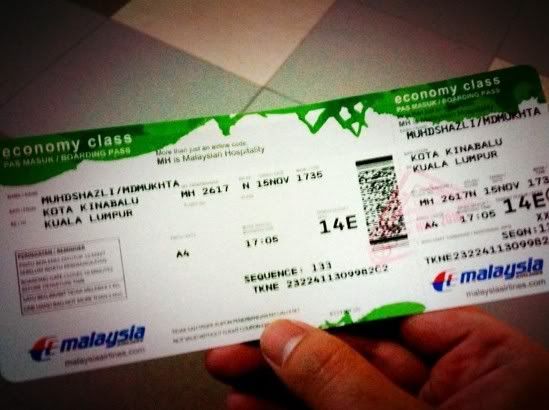 Ooppss... time to go back to KL! Goodbye KK - Hello Kuala Lumpur :)
Labels: B737-800, Boeing 737-800, MAS, MAS Inaugural Flight B737-800, MAS B737-800