Njoy Xtra Talktime this Raya with iTALKWHOA!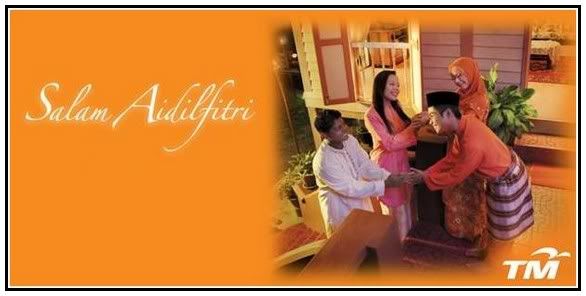 If you're like me one of those workaholics (juzz kidding!!) that has to work on Hari Raya (actually I'm in Public Service, yehh Radio is Public Service yO!). Well you may not have the chance to balik kampung… I know sad right! T'is that time of the year that you go back to your hometown to see your loved ones and you just can't!
Don't be SAD! Coz there's iTALKWHOA! Just the thing that you need the most this season! Why? Apart from this being the ONLY Malaysian online platform that allows you to CALL, SMS and Video Call (oh yea don't forget the web messaging service too…) iTALKWHOA! Is also giving you FREE Xtra Credits once you reload during this festive season.
How does it work? Easy… as 1..2..3! =)

In conjunction with Ramadhan and Aidilfitri, starting from 1st September 2010 until 31st October 2010, enjoy 20% ADDITIONAL talktime automatically credited into your account if you activate/reload your iTalk card from 1st September 2010 until 31st October 2010.



This sounds more like duit raya for you allz rite! Wahhh dah tua tua (muda) pun nak duit raya lagi! Hahha… well that feeling never gets out of you right! Well enjoy this festive season with MORE from iTALK…
There is more from iTalk, TM online contents can now been purchase using iTalk. Please visit website below:
· HyppTunes (www.hypptunes.com.my)
· E-Browse (www.ebrowse.com.my)
· B-SmartXpress (www.bluehyppo.com)
· Gamezone (www.hyppgames.com.my)
· MUTV online (www.hypp.tv/manutd)

Anyhowz… Being in public service (Radio Broadcast) sure will require me to work on odd hours, odd days… yes! When it's public holiday I'm still working! When it's festive season – yes I'm still in the studio! That's the beauty of Public Service! We love talking to you when you need us the most! Don't worry… I'll get my replacement leave after the celebration.
Let's put it like this… I get to go on holidays when there's no traffic jam and its low season! Hahahah… cheaper as well! If you are in Public Service as well (TV, Radio, Law Enforcement) you will know how it feels to work during these days. Don't worry… its actually our pleasure to serve y'all! I really do love working during these days coz people are in the festive and very happy mood! Hahah!!!
Well that's all from me for now! Since it's just days before the Eid'l Fitr Celebration… I'd like to wish y'allz a Selamat Hari Raya – Maaf Zahir & Batin, and for the rest… HAPPY HOLIDAYZ!!!
Don't forget to visit http://www.italkwhoa.com
Labels: iTALK, iTALK WHOA Raya Promotion, iTALK Xtra Talktime, iTALKWHOA