T'was our Birthday!!!
Wasssuppp Shaz:
Our priorities in life... i've been thinking alot about that lately... we are so busy with our life here on earth with appointments with clients, friends and for some EVENTS and movie premieres.
I can understand that when we've made plans with family & clients it's hard to postpone it. But what if you've already made an agreement to meet up with your friends for some events and movie premieres... could you / would you change that plan if let's say an old friend of yours who just came back for a short time frame wanna meet with you or a friend who is sick / needs your help / in hospital needs your accompaniment.
Well, i would... that's why when i have appointments with family and client... yes i'll confirm with them. But for appointments with friends i'll have it anyway... but i will not confirm it with my friend till the day before or on the day. Why? Because... life is so unpredictable... being me having friends from all walks of life - i sometimes have friends from overseas who are here on a very short time frame or sometimes friends who might have been hospitalised and would pretty much need your accompaniment there... and i will be there. Not because i know how it feels like to be admitted but its just the right thing to do.
On the other hand... to meet up with your other local friends... there's always other times... movie premieres.. although the tickets are free, come on... what is RM8 compared to your friends happiness? Events... well your friends happiness is priceless compared to what freebies you will probably receive at the event.
Think about it like this, when you are sick? who will be visiting you? when you are down... who will be there for you. If it weren't for your friends... well this is priceless coz the events or movies won't be there for you!
Anyways >> T'was my birthday! Actually Gary's too... yes we were both born on the same date! So 4 of us went for a b'day dinner at Tenji @ Solaris Mt. Kiara. The food here wasn't up to my expectations. Paid so much but what you get is not up to the standards. Hmmm... really!
I'd rather go to Jogoya or a Japanese Fine Dining restaurant instead.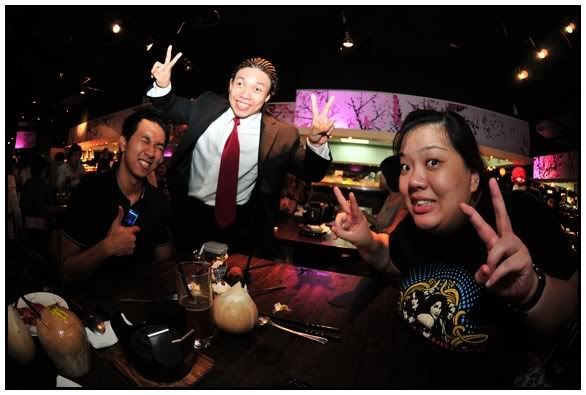 PEACE y'all...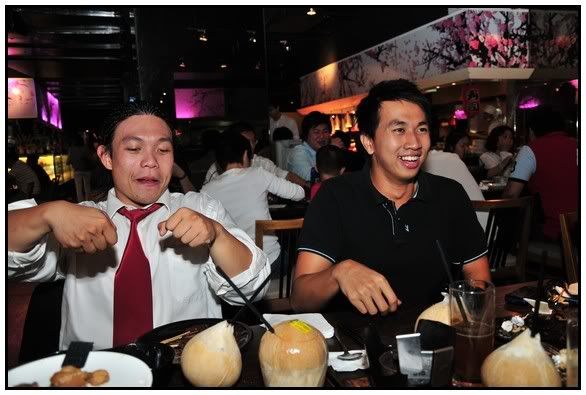 I really have no idea what they are doing in this picca!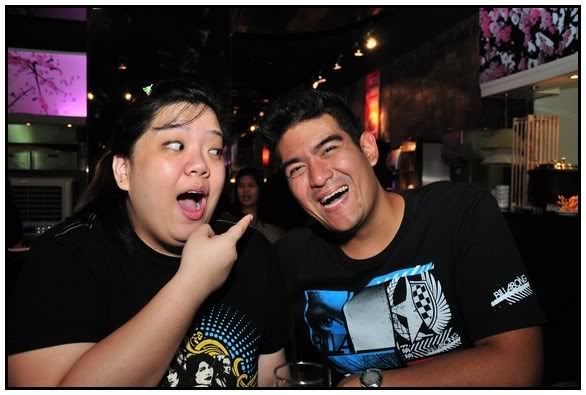 i think here we were acting or learning how to laugh?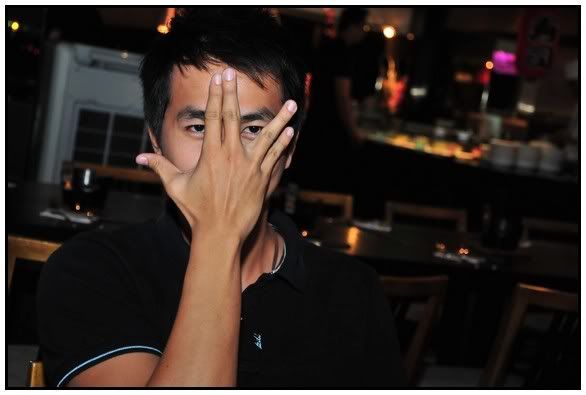 Trying to do the STAR TREK thingy!?
Ernie... a bodybuilder in suit... err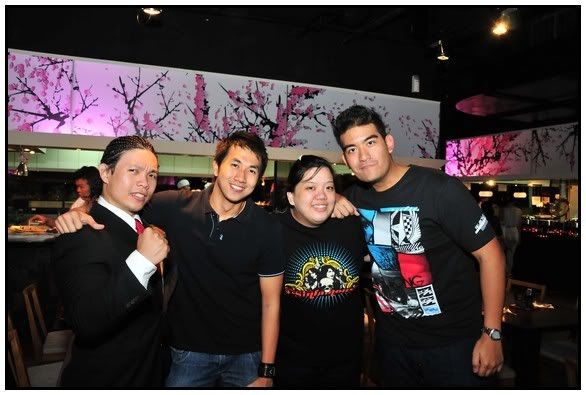 All in all it was a great dinner, nice catching up and HAPPY BIRTHDAY!
Btw - this is one of the many many many more b'day celebrations blog updates to come!
Labels: Birthday, Birthday Celebration, Tenji, Tenji Solaris Mont Kiara