Daughtry LIVE in Malaysia...
(Blog Update For 26th July 2008)
In conjunction with my 25th B'day this year
- 25 tickets were shared between my friends and I for the Sony Ericsson Traffic Jam Street Party for Daughtry LIVE in Malaysia Concert (Thanks to my client SonyEricsson).
Yes, you got that right! 25 tickets, a mixture of VIP passes and eXclusive invites were shared among my friends for this party of the year i would say... A concert which i would say is far greater than any other concerts i've covered this year i.e.: My Chemical Romance, Switchfoot and a few others.
Thanks to Sony Ericsson for the passes, my bunch of friends (you LOT) had a great time! I believe so too coz till today i can still hear the hissing sound in my ear (caused by the cool loud music we had). Their speakers are awesome, blown away i am... LoL!
The concert started off with opening acts by local artists under the SonyBMG label such as Liang (feat. Sayla), Daniel Lee (Malaysian Idol), Stylustiks (Mix of DJ's), Asian Percussion Unit (APU) and right after that Daughtry performed LIVE in front of thousands of audiences!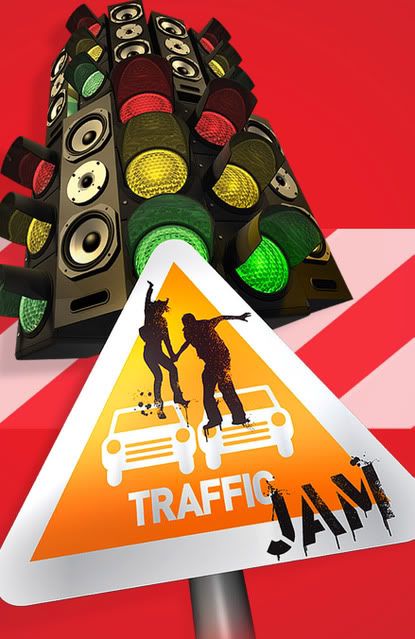 The hitz.fm DJ's rawked the night by giving away lucky draw prizes such as handphones by Sony Ericsson, bluetooth headsets, bags by adidas and much more! The official stations for this awesome party are hitz.fm and XfreshFM. Surely more to come from these coolest stations in town!
If you want to get any of these free passes to any upcoming events, juz holler @ me. That simple, no contest, no questions, no slogans...what we do is we share!
Next update will feature DAUGHTRY's LIVE in Malaysia Concert pictures. For now it's all the opening acts and pics with friends!
Pics are taken with Nikon D300 dSLR, no flash used for concert pics (flash used for pics with friends). None of the photos are edited, all original only resized and captionised.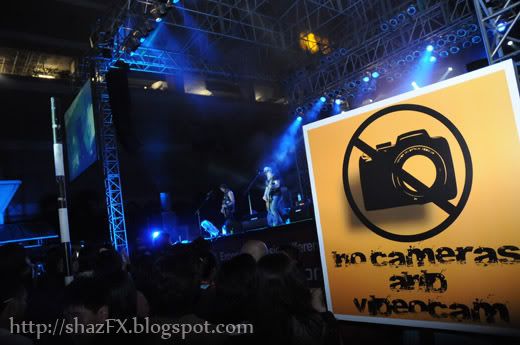 Yep no cameras and video cams allowed... Hehehe :P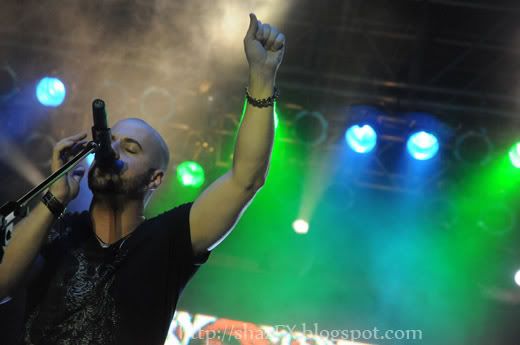 Daughtry doing what he does best!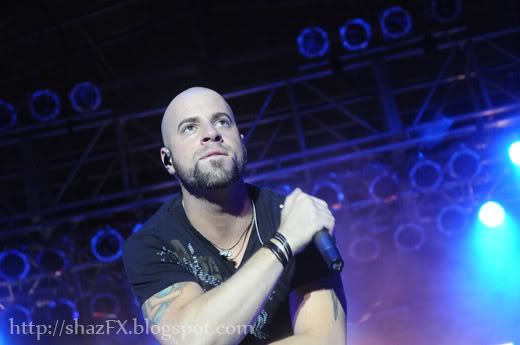 Look into his eyes, and you will know how good he is in singing his songs and how committed he is!
The lighting during the concerts was great! Btw these are just appetisers for you all..
Will upload more Daughtry Concert pics in the next round of updates!
Was there with Wai Seng as well!
My friends Devino, MC and Eunice!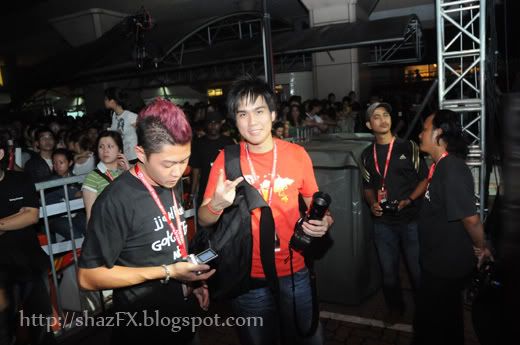 Jin of hitz.fm and Adrian of the hitz.fm Cruisers!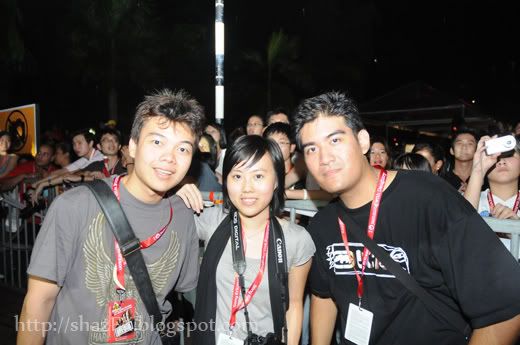 Devino, MC and Me! - We were all equipped with equipments to take him down! :P
Jin of hitz.fm and Ann of HOT magazine right at the back!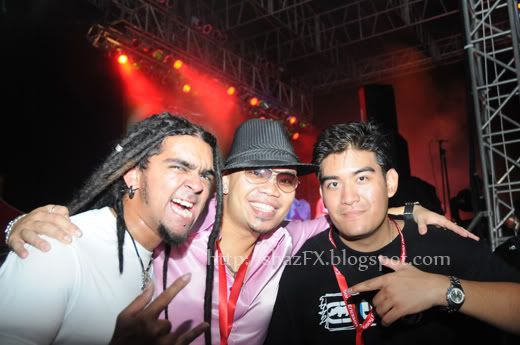 Adam of Dragon Red, Liang and Me...backstage yO!
The party continues with a mad mad crowdddd...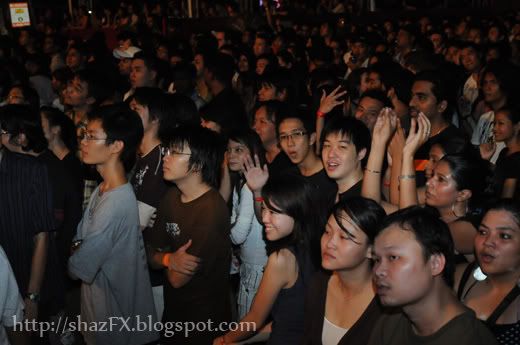 Nico, Daniel, Jun Hao and his friends... loads of ppl la tonite! (Where's Zul? Faiz? and their friends...).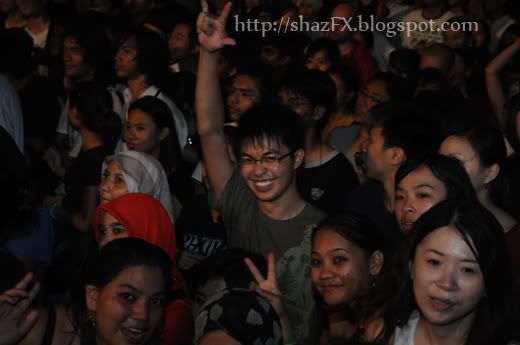 Ken Seong and his girlfriend! Hehehe... i love holding up the Nikon D300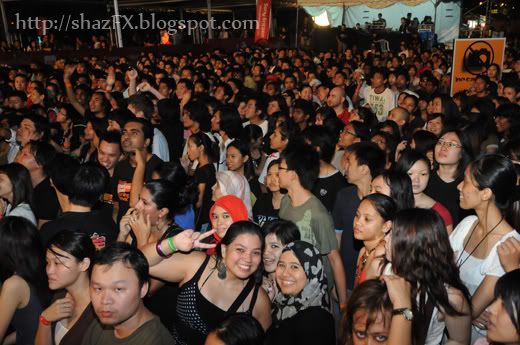 More pics of the crowd...crowd...
VIP area rawkss... hehehe Sham of MixFM, Lynn of MixFM, Burn of Xfresh FM!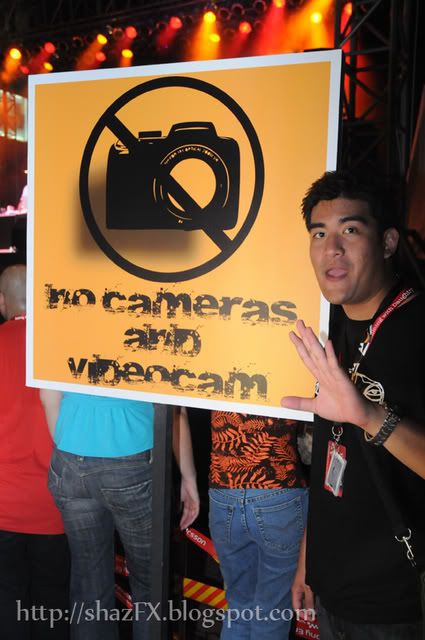 Eh people... no taking pics of me please, no picturess!!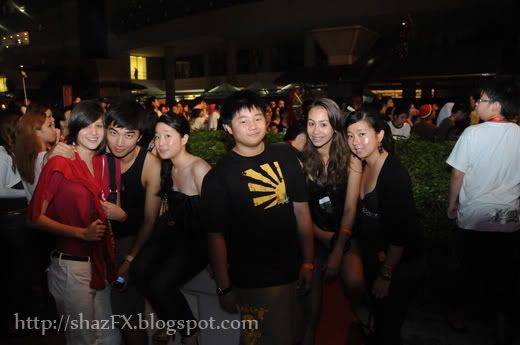 Friends from ISKL and GIS... Menzie, May, Jon, Emilia and Li Ping!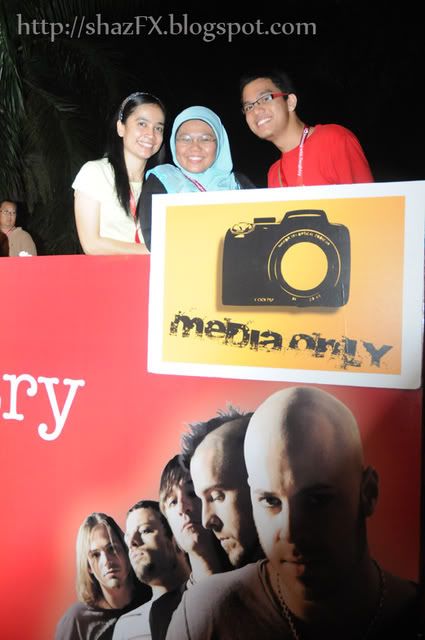 Media only elevated platform!
The cool people from Aseana Percussion Unit!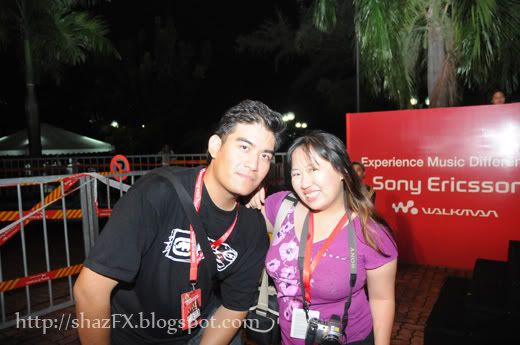 My friend Mei Ann from HOT Magazine!
Local artists performance...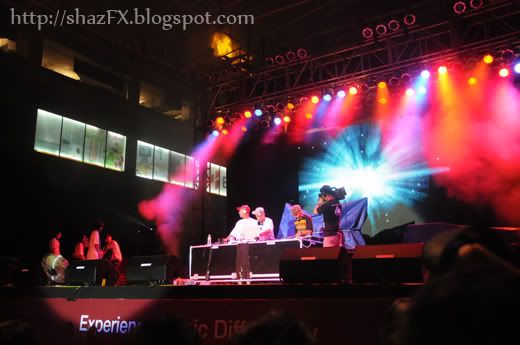 Stylustiks DJ's doing their thang!!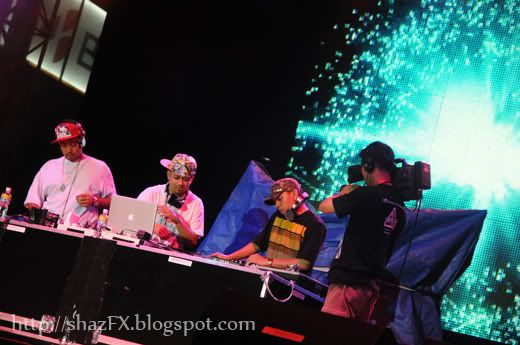 Stylustiks is a mixture of a few local DJ's...
Paul Levine and his bunch of friends! (Thx Paul for letting me use the D300).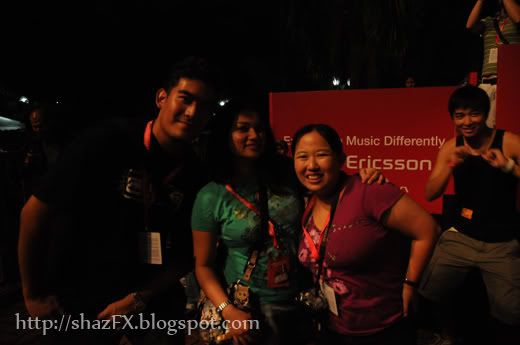 Me, Mei Ann from HOT Mag and Menzie trying to be in the pic :P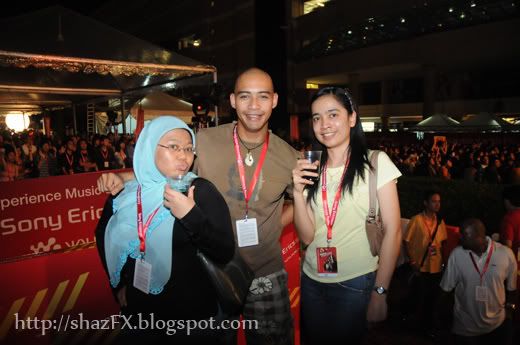 The MixFM Team!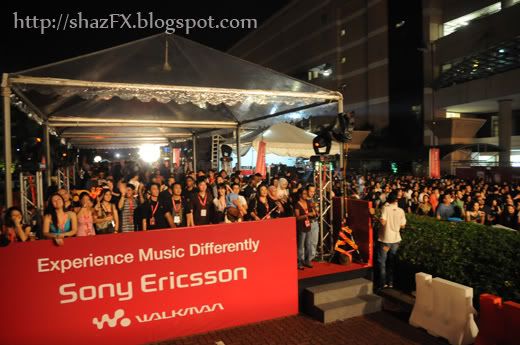 The Crowd divided into two... VIP tent and Main Crowd eXclusive invites!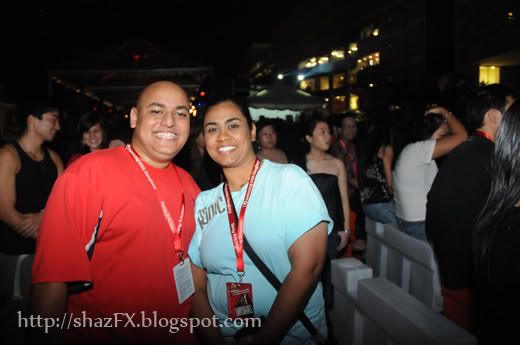 Friend from FlyFM! He now does 1-4 shift!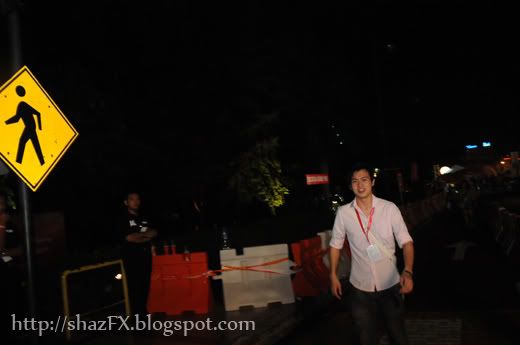 Bryan is walking away... hahaha look at the signboard!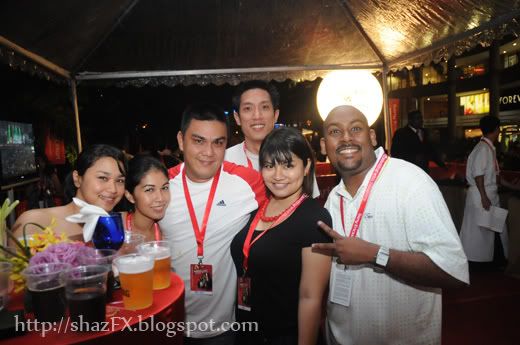 Friends and clients from AMP.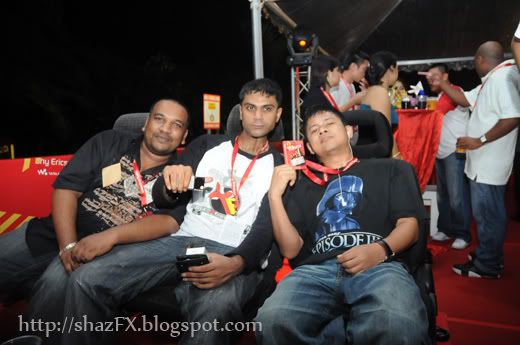 Burn, his mgr and Naz our previous mgr.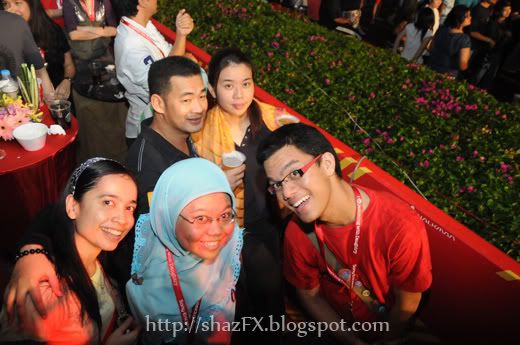 Lynn, GG and her friend!
Food food food.. we're hungry!
Oh here's the food! :P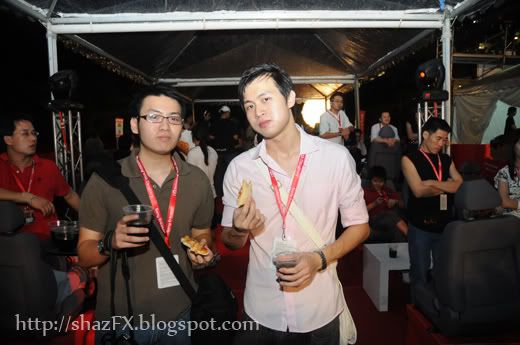 Eat la people... dun shy shy! Got free starbucks drink :P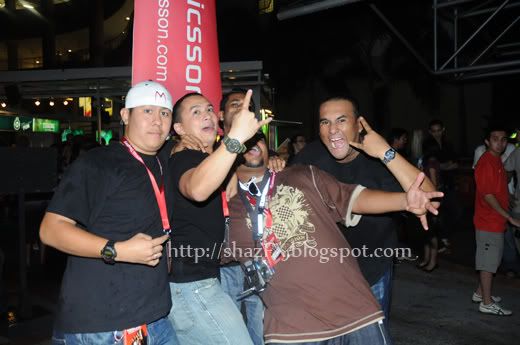 The hitz.fm Crew with Ean!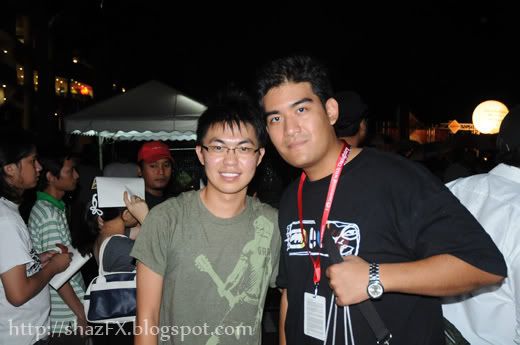 Ken Seong, wassup bro!
Hmm... have i counted enough arr 25 friends? Most of them i couldn't get on cam due to the big big crowdd!! Ok la, next concert let you all know soon! Life in this industry can get quite busy :-)