Potluck @ Sam's Residence
Wasssuppp Shaz:
If only there was a residence called "Sam's Residence" Hahahaa... well there is one nice next to KLCC, its' called Marc's Residence. Which houses Delicious at its lobby area. The great thing bout this particulour Delicious is that it serves a wide range of SALADs!!! And its really FRESH and tastes GREAT! The only thing i love ordering when visiting this Delicious is its Salad! Trust me... its so WORTH IT!!!
Anyways, was invited to Sam's residence recently for some FOOOOD and more FOOOD!!! House party it is, got to meet up with old friends like Jaclyn, Jeffro, Jonathan... and oh yea got to meet new friends too that i've been hearing so much about... like TheAgapeVox, SamanthaKGSS and many more! New friends who we have mutual friends of... like those who are in Taylors College such as Joshua, Mervyn, Prakash and many more! Ok ok... gonna stop with the names now!
Now that you know there's a whole lot of people that i met up on this night... and you know that my memory sux sometimes!!! hehehe.. i'd let you have a look at the photos instead of me explaining how many people there were at this house partayyy!!! ENJOY.
Oops, before that... what have you learnt about me for this update! Oh well... short term memory me! Sometimes only... If i met u at an event and never mentioned your name at least once means i probably forgotten your name! Hahahha.. but oh well... its not the end of the world la! I actually do remember... a lot of things but names are just a tad bit hard for me now as i kinda meet a whole lot of people every week from events to press conferences and much more!
Group photo... no this is not all of us yet!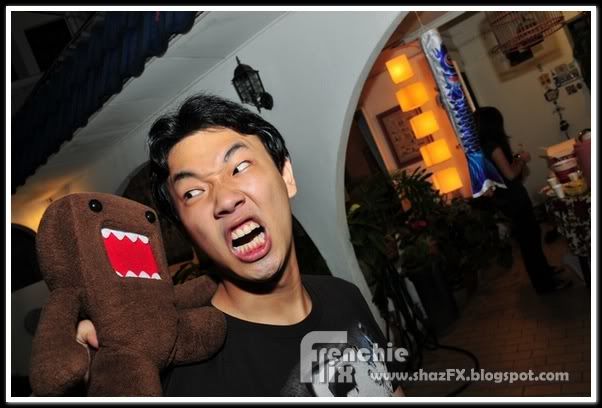 Jeffro and a lil' sumthing that reminds me of Jaclyn
TheAgapeVox and Angelkein
Some nasty shagging between 2 guys.. err!!
Now theres another bunch of us!!! Hehehe
Ok too many photos oledi la people! Its time to dance like a...
Monekyyy!!! and to...
Squeeze the milk from the cow!!! Hahhah
Now lets just see Jeffro doing that SOLO!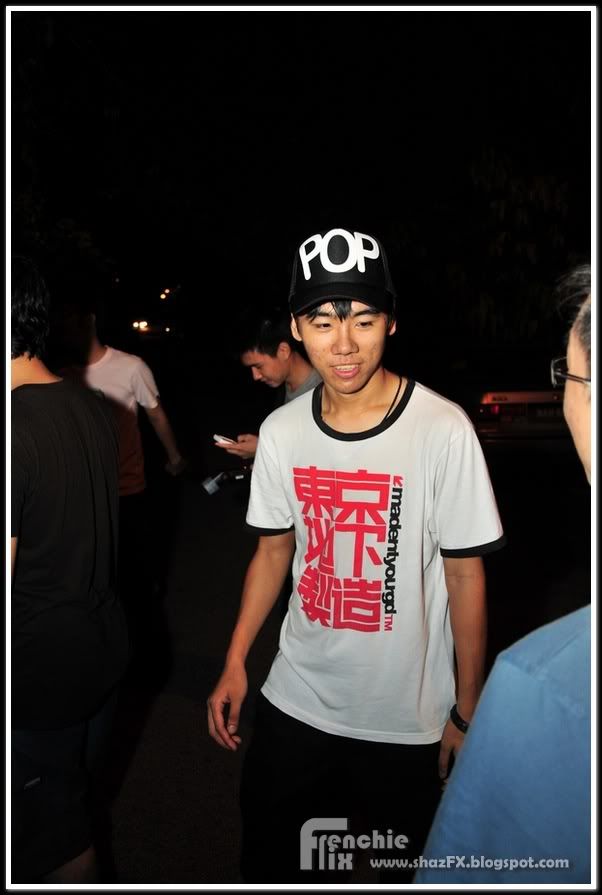 Here's Jeremy... i always call him Jeremy B Boy Rice Cake! LOL
Mervyn... this pic too much flash la! (taken by Sam)
Wahhhh.. Sam can see armpit hair wei!!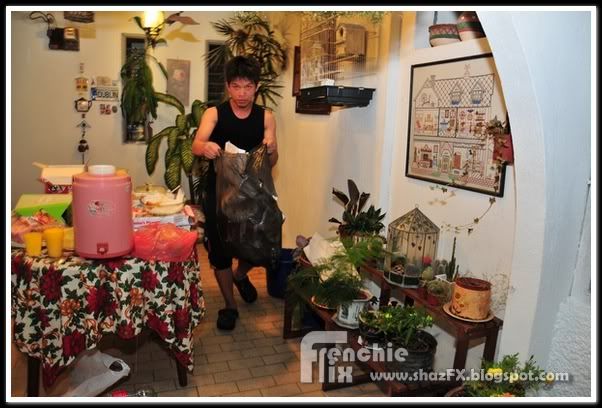 Ok la... the end of the partayyy time to clean up!
Labels: Potluck, Potluck Sam's Residence, Subang Jaya, Taylors College Friends