NOKIA #YearEndParty
(Blog Update for 11th December 2009)
Wasssuppp Shaz: Recently i had a really bad sore-throat...for 2 weeks and it got worst by then till i can't go on air to perform my duties as a radio announcer. So yea was on leave and now i am back on track! Its funny that many girls think my voice is so sexayyyy and macho! And many others say that i sound so DIFFERENT when i speak in Malay and in English over the mic. They asked... is it masked or something! I said nahhh... it's like that! NATURALLY. :)
Anyways, attended NOKIA's Year End Party at the daily grind - Bangsar Village. Great restaurant with great food and GREAT WAITRESS!!! Yes she really paid attention to my needs, and i didn't have to say much for her to know what i really want! Thank YOU :)
Didn't manage to win any phones on this nite, there were 7 given away!!! JUST LIKE THAT... and oh well, i guess i have more than enough phones lying around at home! Give you all la... ok!
Anyways, stay tuned for my next update - Astro B.YOND launch for bloggers, u can get your invites then!
Loads of cameras for an appreciation year end dinner...
Melissa & Me... Mutual friends DAMN ALOT!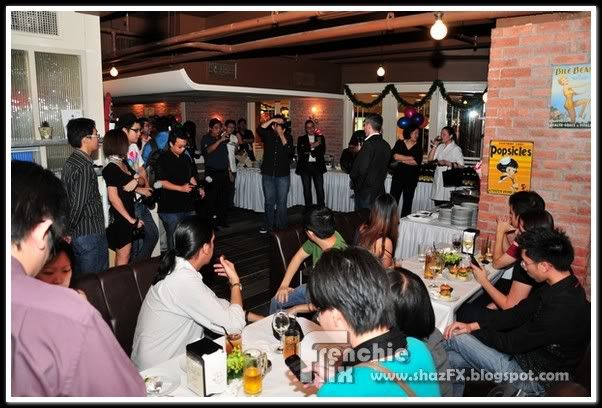 So were we working or was it just dinner...
Nazrul, Melissa and Me... yes yes NAZ i used that LAST pic :P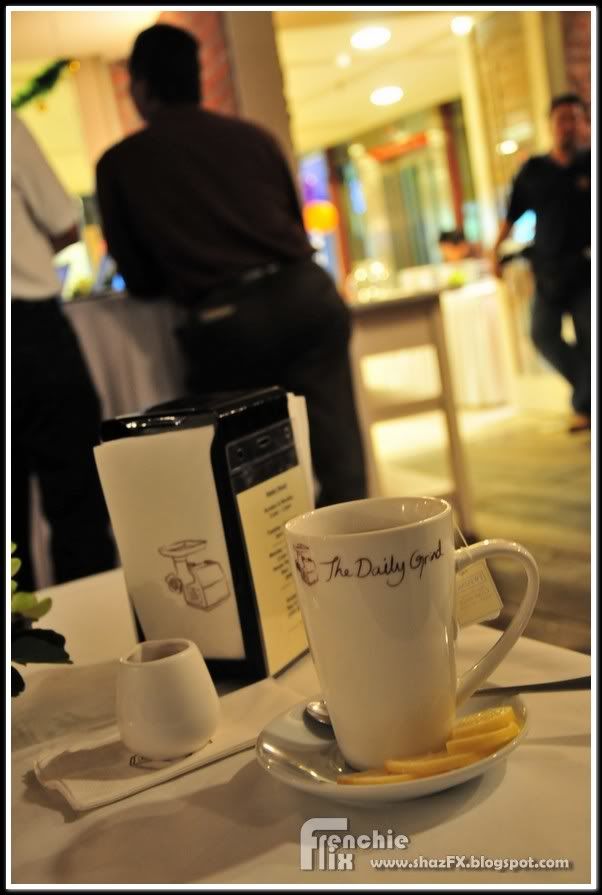 Last but not least, without having to ask.. they knew what i needed... a warm soothing chamomile tea with honey and lemon.
Labels: Nokia, Nokia Year End Party, Nokia YEP