Ricoh GXR Media Launch
Wasssuppp Shaz:
Great newssss!! I've been taking some supplements from this company called USANA, for my kidney problem and true enough it worked... and whatever is happening to me is reducing exponentially!!! So yea... no more sick me in Hospital for now, my boss is relieved coz then i don't have to take medical leave as we approach the busiest part of the year. So yea... me too am relieved coz i dont wanna go through a surgery that has so many complications!
Was invited recently to Ricoh's Malaysia launch of their new compact camera with interchangeable slide mount lens unit - the all new Ricoh GXR. Priced at between RM2.7K - 3.5K depending on what lens you get! Well currently only 3 lenses are made available for the unit 2 of it being the prime lens (macro - 50mm) and a normal lens! Many more lenses will be made available for the unit later on in the year!
One cool thing bout this camera is the way you change LENS. Each lens comes attached to a special base which makes it easy for you to just slide the lens out instead of the conventional rotating feature on a dSLR. Want to change your lens... slide it out and slide a new one in.
The other thing bout the 50mm lens for the GXR is that you are able to go up so close to the object and get such a clear picture right up close! Now that's how personal you can get... ahhhaha!!
Anyways, was there at the launch with Alvin and met up with Derek Yap and other familiar faces such as my lovely PR peeps from Rantau - Adeline, JC, Yatie, we had so much fun in all those FISHeye lenses photos!! HAHAHA... as promised the photos are up on Facebook first and now is on my blog!
*My next update on the Ricoh GXR will consist of sample photos taken by ME using the Ricoh GXR!
P.S: Let's learn a little something about DSLR! Although the Ricoh GXR is an awesome camera, the price of the cam is a tad bit too high! Oh well it is a fully made in JAPAN camera unlike some of the body of our current camera like Nikon (made in Thailand). Hmmmm... but then again its not about where its made is in question, but more like what can the camera do! Its functions and so on.
I recently was asked about a Camera's Flash, which should i buy... hmm!!! Oh well, if its your primary flash we're talking about i'd suggest you go for the original flash gun (Nikon or Canon) depending on your main unit. If we're talking about a secondary flash gun, go ahead get a Nissin and all.. WHY? I believe in the primary flash having functions that can relate to the main body unit of your camera - TTL's and all that! Depending on your body as well... too much to think about here but what is true is that you ought to get an original unit (invest in this), and go for an el-cheapo 2nd unit if you're doing wireless triggering! (off camera flash and etc).
Let's enjoy the photos shall we...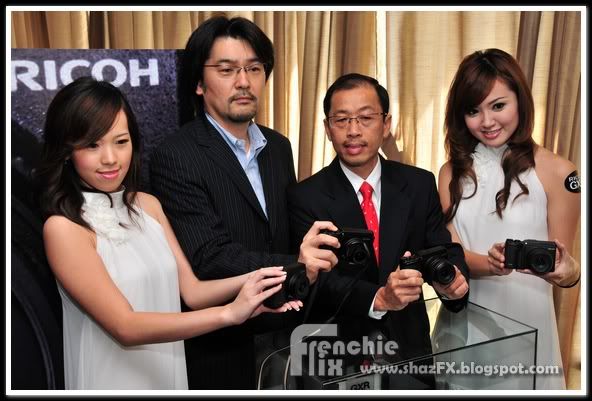 The all new Ricoh GXR
Speech for the opening and launch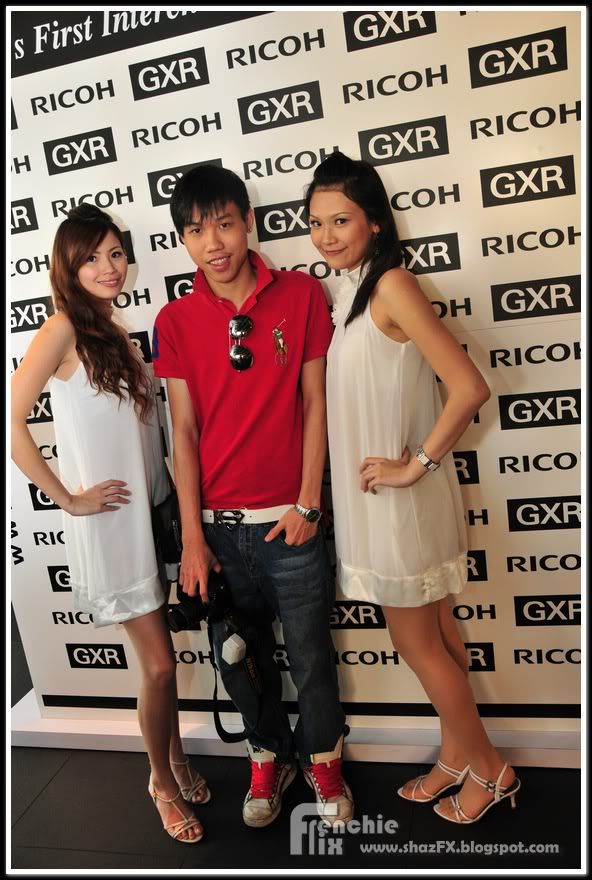 Lucky Alvin.. hahaha gets to MODEL out :P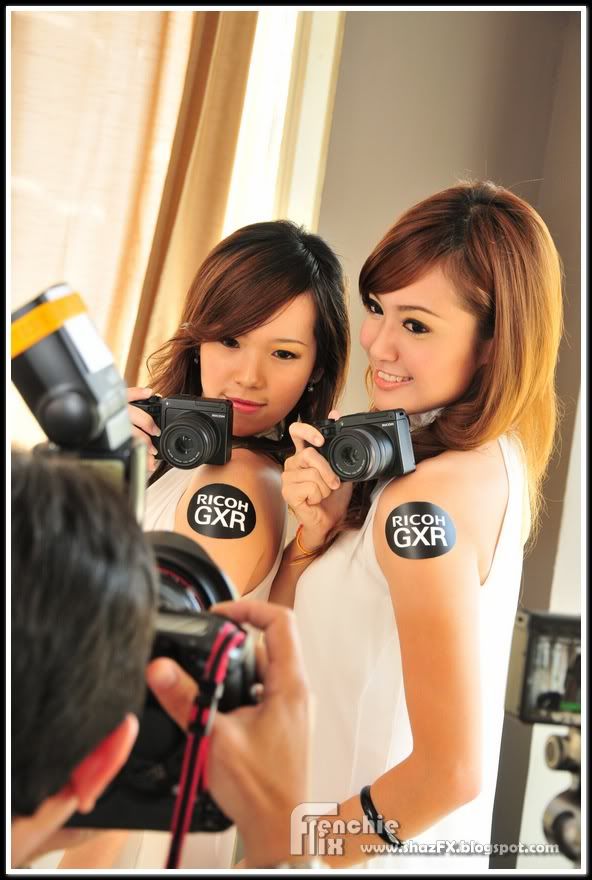 Smile ladies... you're gonna be on the Newspaper!
This time you'll be on my BLOG :P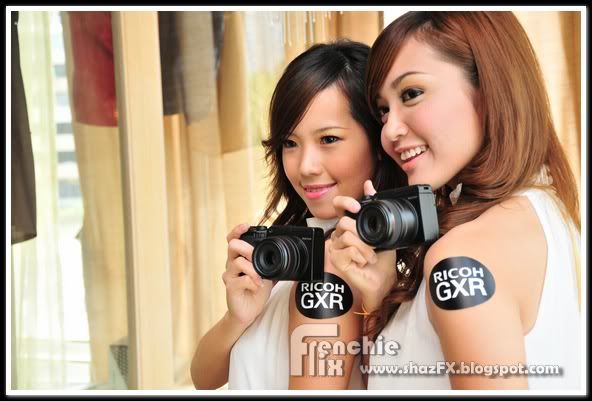 And also on my Radio BLOG
That's how cool it is!!! Interchangeable Slide Mount Lens!
Ahhhhh crazy munky on the loose :P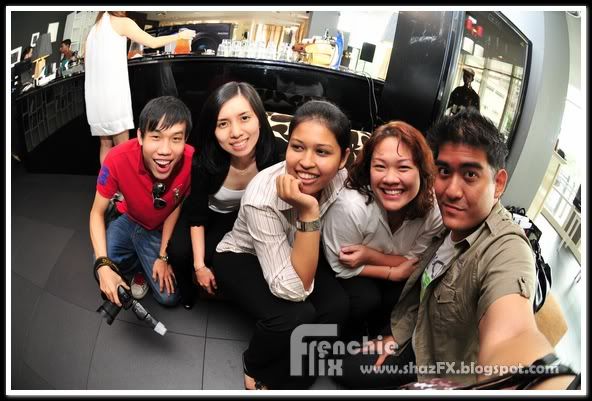 Ok now some fun time with the FISHEYE Lens!!!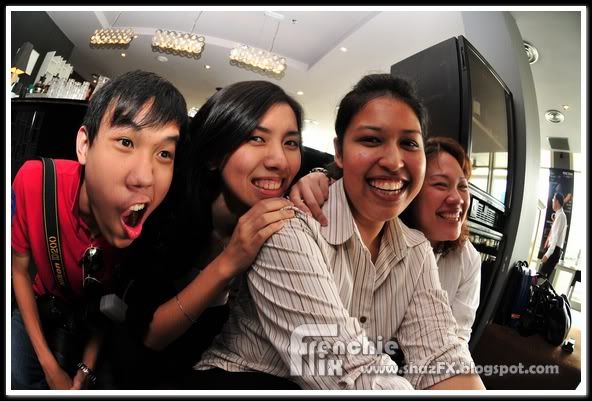 Alvin, JC, Yatie and Adeline!
Did someone just tickled me... :P
Labels: Fisheye FUN, Fisheye Lens Nikon, Ricoh, Ricoh GXR, The Apartments KLCC