MAS - Wishes You GONG XI FA CAI
MASTraveller Goes to Taiwan

http://www.MAStraveller.com
Wasssuppp Shaz: If you love travelling like i do, you ought to go all out just before you start working full time! Take the time to explore the world like you never did - start backpacking, couchsurfing or just enjoy life!
I did a mistake, well t'was bout me n my studies! Right after i graduated... i didn't even think of going for a break... i straight away continued working full time and now its VERY HARD to just get 2 weeks off from work! Oh well... the thing is i've been working part time ever since i hit college in 2001. Just imagine that... college life, working life, chillax'ing with friends! Whoa... what a day.
Now, like never before (in my days...) there are so many cheap air fares going around! Take the advantage... there's this thing where you can become a member of MalaysiaAirlines Get The Deal Program. Membership is free and it takes less than 5 minutes to register.
What You GET??? - Easy... RM250 for KUL > BALI (DPS) > KUL with all inclusive tax (except for tax from Bali back to KL you have to pay upon check-in). That's so cheap right! Well the wonders about this fare is that its an all-year-round fare on Malaysia Airlines Get The Deal program and you can even book now for a trip 2 weeks from now it will still be the same price! Not just that... there are cheap fares for local and international destinations (i.e.: Jakarta, Medan, Hanoi and many more)
Take my word for it, travel before you start your FULL TIME JOB! That's what most of the Europeans are doing... but we can't really compare them to us as their currency ROX my SOX! :P
MASTraveller Goes to TAIWAN
Soon...really soon! If you feel like trying out to win a free travel deal with a really HOT CHIX! Try out this contest on http://www.MAStraveller.com where you can win a trip to Taiwan with Natalie of 8TV Go Travel! (hehhe...yep..get featured on TV too you will!).
What to do?
All you have to do is to send in your holiday photograph around Asian and share with us your most valuable moments of holiday.
Last Day of Submission: 19th Feb 2010 (cepattt..go do it!!)
How to Join?
Two lucky winners will win an all expense paid trip to Taiwan with Natalie! And not only that, the winners will appear on a special episode of 8TV Go Travel!
Participant shall submit their best holiday photograph of themselves anywhere in asian region
Together with the photo, participants are required to give a description on the most valuable moments of holiday in not more then 15 words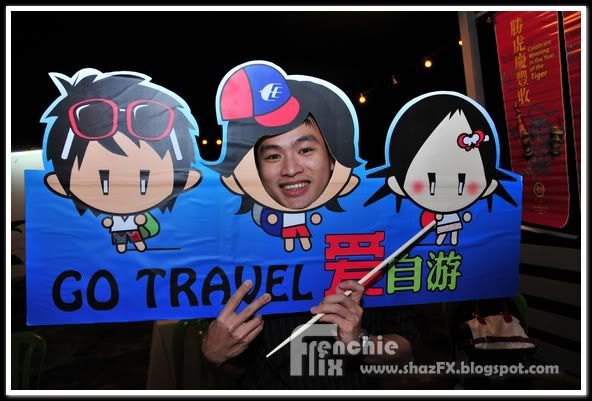 Anyways... recently celebrated Chinese New Year with the CREW from MAS and friends, we went to Crocodile Farm Seafood Village @ Subang Jaya for dinner. The food was awesome i tell you, the company was great!
This is the kind of dinners i LOVE! Not because of the food but it reunites old friends together and new friends too! Anyways... you can see some familiar faces of my friends Lex & Wei Zhi of KampungBoyCityGal, Chris Lee & Christine, Simon Seow, RedMummy, Thomas, Ewin and many others...
Happy Chinese New Year, Gong Xi Fa Cai, Xing Nian Kuai Le... from all of us!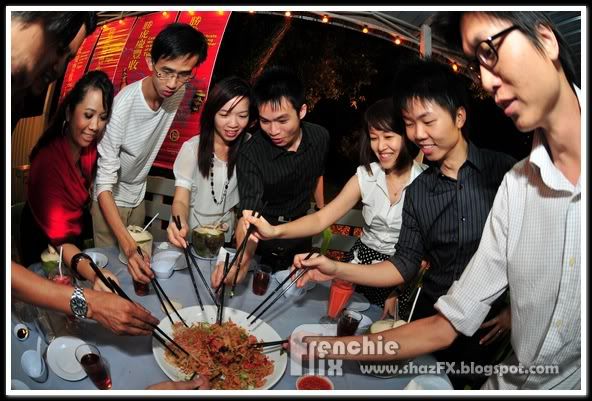 Lou Sang or was it Yee Sang! Hmmm...
Ok i didn't eat this... but it's Deer meat!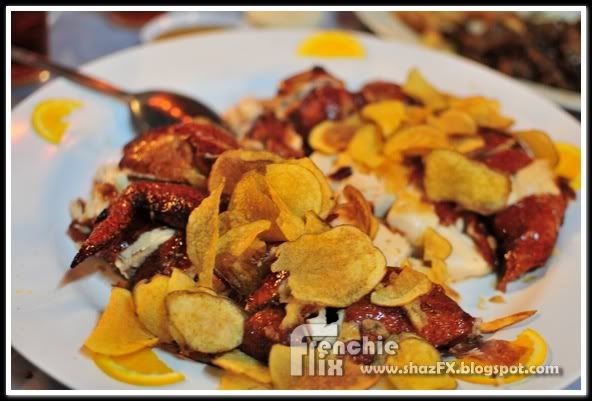 Roasted Chicken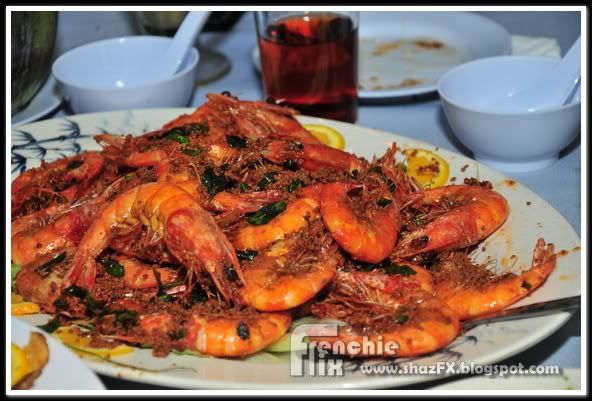 Buttered Prawn
Ooohh VEGE's!
Steamed Fish! Makes me wanna go Rawang :P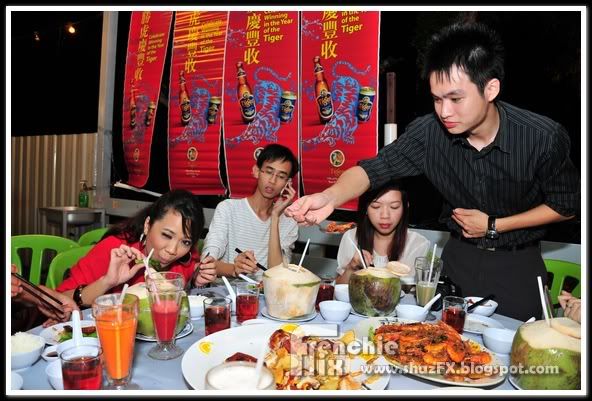 L-R: Red Mummy, Thomas Yap, Wei Zhi (CityGal), Lex (Kg. Boy)
L-R: Simon, Chris, Lex, Christine & Wei Zhi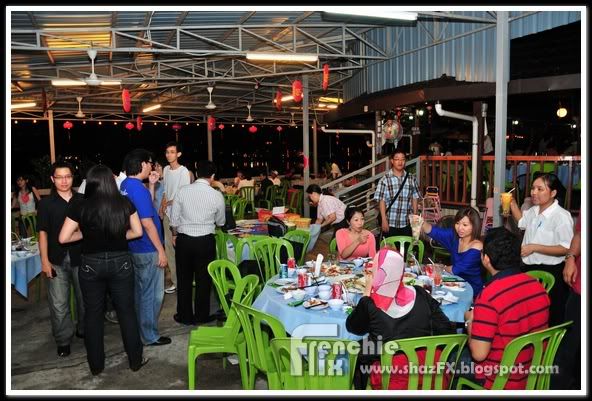 Oh loook in BRIGHT BLUE its Friedbeef!
Ok its our turn to win some prizes!!! Passes to KRIS Allen by MAS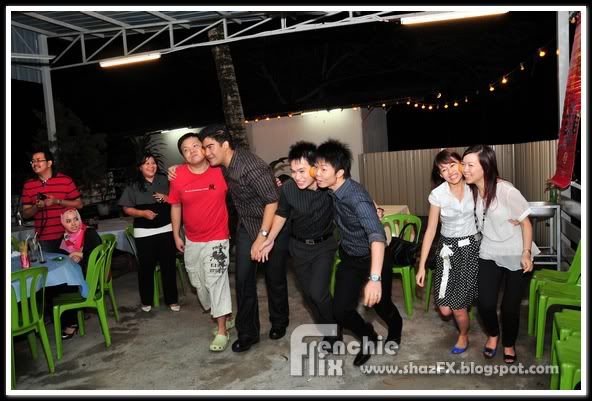 2 Guys trying to win... but the girls won! :P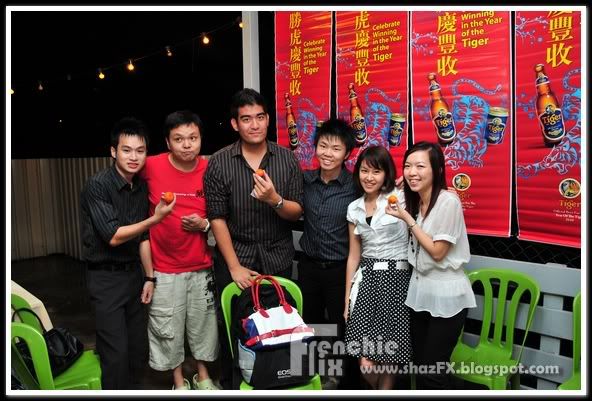 Gong Xi Fa Cai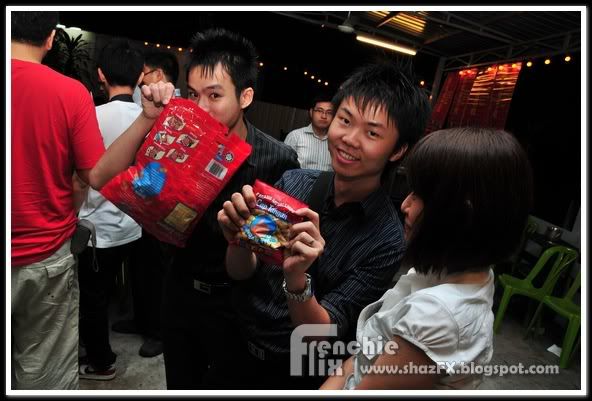 Hiding behind the packs!
Another game... with chopsticks and peanuts!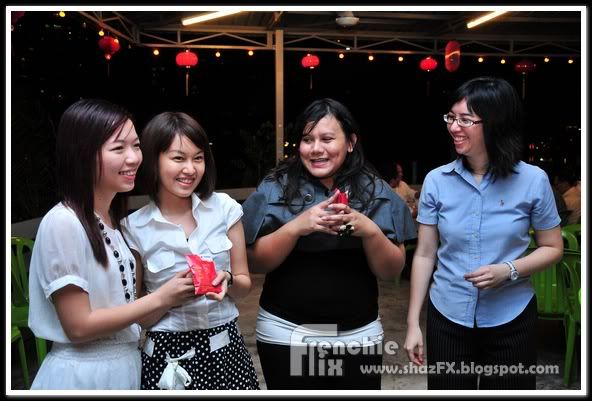 That's all for us tonight! It's not just a dinner... it's a reunion :) (MH)
Labels: 8TV, Chinese New Year, Gong Xi Fa Cai, MAS, MAS CNY Dinner, MASTraveller, MASTraveller Goes to Taiwan, Taiwan