D'Tour of the year 2010
Wasssuppp Shaz:
It's Astro FEST 2010 Day today... and am going with a bunch of NIKONians! Nahhh no i'm not Cameracist :P but... just felt like making it a different day today... if everyday was the same... or every event the same it'd be boring right? So yea... for those who are wondering WHAT IS ASTRO FEST? Well it's a carnival that is being held in Astro Carpark on all 4 wings @ Bukit Jalil. There's activities from Rock Climbing, F1 Simulator, N Wii, Foot Reflexology, and whatever that you find in a carnival... oh yea FOOD... 2 main stages with top local bands performing - all the radio DJ personalities will be on stage (from Astro AMP Radio) to giveaway goodies and perform! Not to forget an ultimate tour of Astro Broadcasting Facilities (studio, control centre, radio and etc...). Yep u get to meet all the Astro personalities here today! But it's only by invitation for Family & Friends of Astro Staff.
Anyways, a few weeks ago... i was invited to D'Tour by DiGi at D'House (Subang Hi-Tech). It was an opportunity to get to know the people behind DiGi Facebook & Tweeter and to experience the DiGi Lifestyle and know about how it's like working in DiGi.
It was truly an experience... i thought that there weren't any company in Malaysia that adopts some policies that i saw in a few media / entertainment companies in Singapore and in the States that i've seen previously. But now i know... DiGi Telecommunications by Telenor Group is one of them!
Seriously, there's so much that i learn from this tour, not just about their working environment, their policies, and how they do stuffs... but also how dedicated each and everyone is to their job. Believe it or not... they don't have punch cards...they come in and leave when they want as long as they get their job done!
Anyways... here's the interesting part! PHOTOS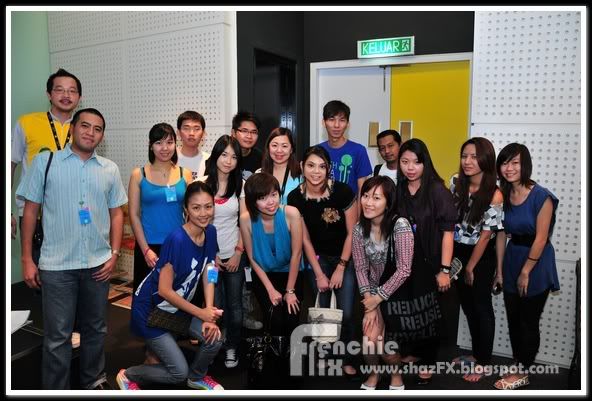 This is the PINK Team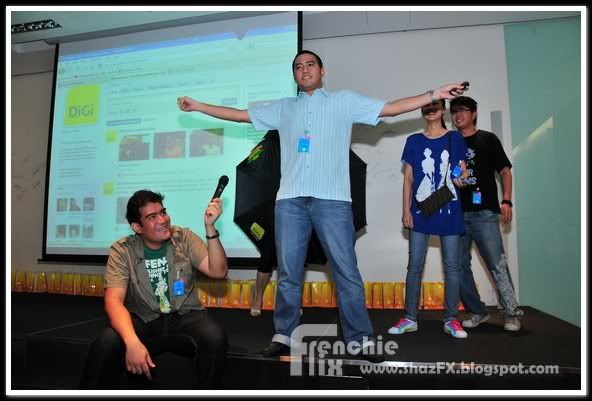 Pink Team on Stage doing their stage play (part of the activities for the day)
This is the orange team doing their play on stage! (yep.. we accumulate points from start till end of the day to see who wins the Grand Prize!)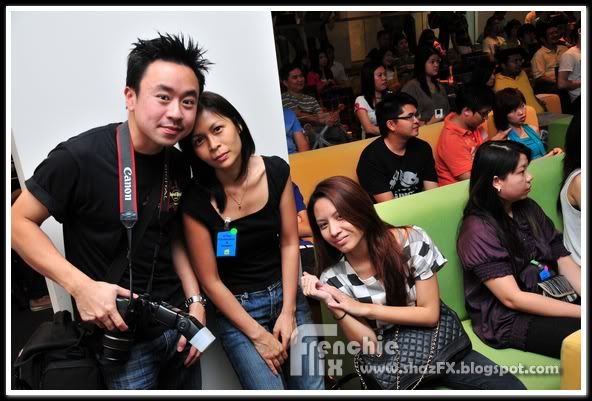 Eu Veng, Rebecca & Hanie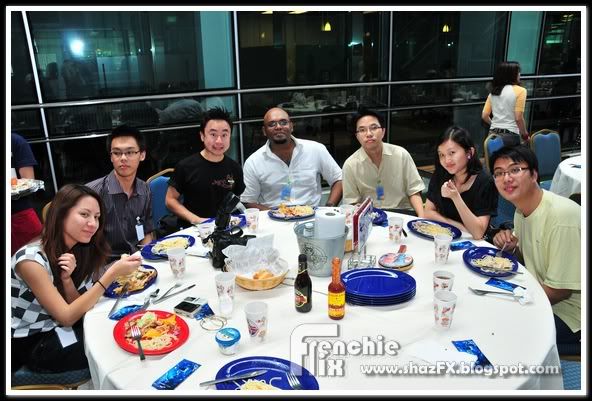 Table full of Bloggers :) hahaha...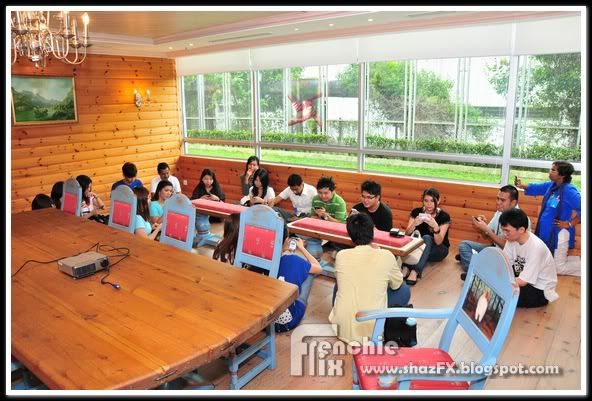 This is their meeting room.. but since there's like alot of us.. and not every1 can be seated so we all sat on the floor... DiGi's working motto - every1 receives equally!
This is another meeting room of theirs... quite a COOL concept!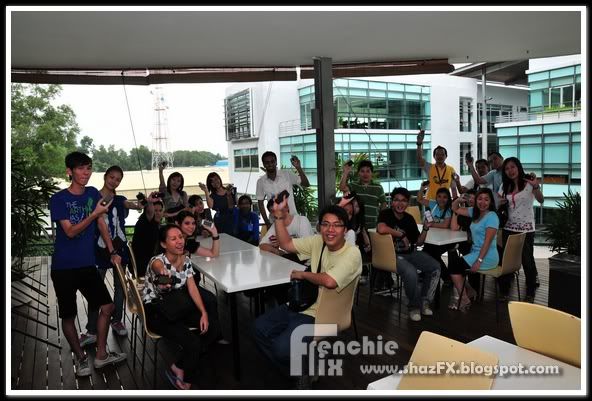 Have you guys seen the Blackberry advert on Newspaper?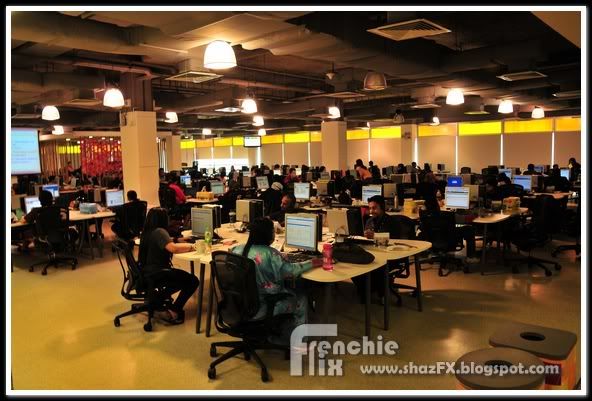 DiGi's Call Centre :) Simple yet convenient!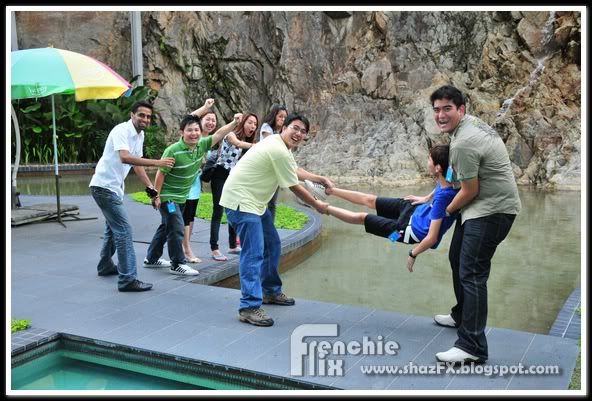 Yep...we wanna have fun too!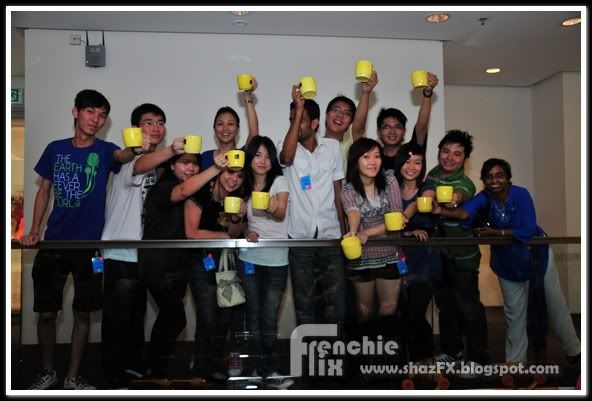 1DiGi - 1Malaysia
Pink Team won grand prize of RM2K worth of Spa Vouchers each!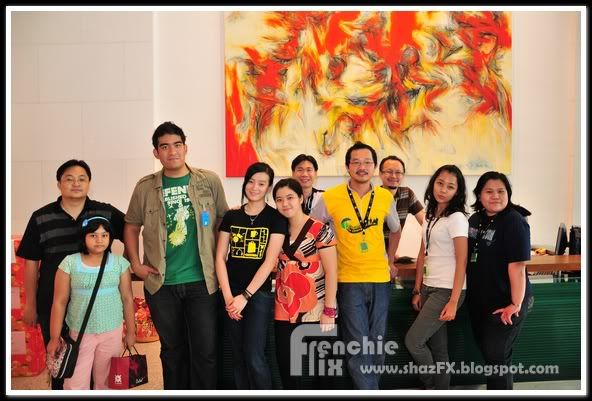 Me and the Team @ DiGi Telecommunications
Labels: D'tour, DiGi, DiGi Telecommunications, Subang Hi-Tech Park, Tour of DiGi HQ