The day we all go WHOA!
Wasssuppp Shaz:
You and me, we have so much to do everyday, so many things to remember and most of the time we wished that we have more time and if just everything could be simpler to do and remember!
It's pretty much the same really for celebrities like these people below... they too have a busy life and a pretty much packed schedule every single day of the week! Who are we talking about? Now.. let's see who do we have here...
Adam C of hitz.fm (Super busy fella...)
Ean of hitz.fm (Lagi super busy - morning crew)
Haniff of Ra'yat Pagi XFM (busy emcee'ing)
Ray of Ra'yat Pagi XFM (Busy busy busy, can't remember stuffs!)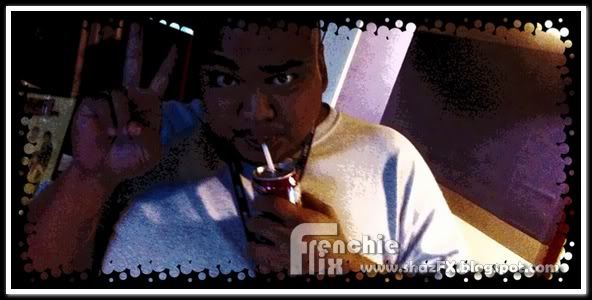 Zach of Lite FM (he's a comedian, busy making people laugh)
Taiwanese Boyband Fahrenheit (FHR) - Busy touring around...
Last but not least, you and me... we are busy with our own lives as well!
If only life can be simpler, if only there's something out there that can just help us. Well as you may know in this fine Hi-tech age! Technology gets better every single day, communication & social media has been THE MAIN FOCUS by many nowadays.
Imagine this, YOU living a day without Internet - without checking your e-mail, Facebook, Twitter... some can live by it but others would probably just suffer.
The main 3 C's that we LOVE doing in life are:
CONNECT
COMMUNICATE
COLLABORATE
DON't suffer anymore!!! Fret not... there's something new in town that makes many celebrities go WHOA! and probably you too...
What made them go WHOA!?
An interactive platform online by TM iTALK - that combines ALL SOCIAL MEDIA networks, e-mail services, instant messengers and the way you communicate with your friends via VOiP and SMS all into one website
http://www.italkwhoa.com/
You say it... they have it!!! Facebook, Twitter, Windows LIVE Messenger, Yahoo Messenger, GMail, Facebook, Gtalk and you can even make phone calls for much lesser than anywhere else and send text messages to your friends too!
What REALLY made them go WHOA! is that... you don't need to remember multiple logins and passwords... anymore!!! Now with 1 LOGIN & 1 PASSWORD - you can easily login to all your applications all at once! (see... this is what i meant by celebrities forgetting stuffs easily :P)
This is not all.... i'm just about to start sharing with you all about TM iTALK WHOA! - there's more to it!!! But for now... let's check it out and register yourself
http://www.italkwhoa.com/
Labels: All in One Online Platform, Calls, Cheap Calls, IDD, Internet Calls, SMS, TM iTALK Whoa, WHOA WHOA