Princess Kylie MC's B'day
Wasssuppp Shaz:
Putrajaya International Hot Air Balloon Fiesta started today with its official launching at 7am this morning! Unfortunately i couldn't make it but i might be there this Saturday for another event of theirs... On the other hand - i forgotten about this
CANON event
(sorry NINA), i really did... was asleep at home! Hahhaah... next time k or i shall see u this Saturday! Canon rawkss.. but my
NIKON completes ME
:)
When you know someone for
damn long...
you're probably prepared to do anything for their birthday! That's the case for Kylie's bday... except that its currently radio survey month and i'm working on Saturdays and with my delayed organising of
DINNER for her B'day
.. we weren't able to meet on time! And had to postpone twice... So here it is - dinner.
I've known Kylie for many many years... she's one GIRL that has a great memory! Whoever i introduce her to, she will remember their names and when she met them! Hahaha... Both Chris Tock and I area afraid of her for this :P
We went to the CURVE for dinner. At first we were suppose to go to theObrama for dinner, but they only had 6 items on the dinner menu, so we went off to The Gardens Cafe, fully booked... so we went to VIVO.
VIVO - American Pizza & Panini, its on the 1st floor of the open air area in The Curve, next to The Apartments. This was my 2nd time here, and it will be my LAST TIME too! The 1st time was like a year plus ago... tried one of their pizzas last time (nothing to shout about). But this time around, they really made my friends ANGRY!
They are angry not because half of them are F&B people from Major International Hotel Chains in Malaysia, but the service was really BAD! Food presentation sucked to the max (even Murni's one was WAY WAY WAY WAY nicer), food didn't even smell good... tastes normal... small portions... and expensive!
We ordered, and asked the waitress to repeat the order - she couldn't coz she only wrote the codes! So we repeated the order one by one - told her what we ordered and everything seems correct. But when the food and drinks came - it was all wrong!
What else could've gone worst... hmmm anyway, i have nothing much to say about this restaurant! Nothing much to shout about their food, if Murni's can make GREAT pasta's with great smells... why can't they do the same? Its my 2nd time here and 1st time for the girls - and its our LAST time here too!
Murni's Discovery - on the other hand, is a brand new branch for the original one in SS2. Cleaner, well lit and has actual menu and sitting arrangements inside with POS system! They even take orders via PDA with bluetooth sometimes!
You can find this place in Aman Suria / Sunway Mas area! Key area is the Oldtown Kopitiam there, once you see it... turn into the area and u shall find Murni's Discovery in one of the alleys. Most of the food and drinks here are GREAT! There's so much to try out... but some might not like the Roti Hawaii or Beckham here... Really depends on your likings!
On this very evening, it was all about photos... with the girls! I don't know why they love taking photos or letting me take photos of them! But here are the photos :)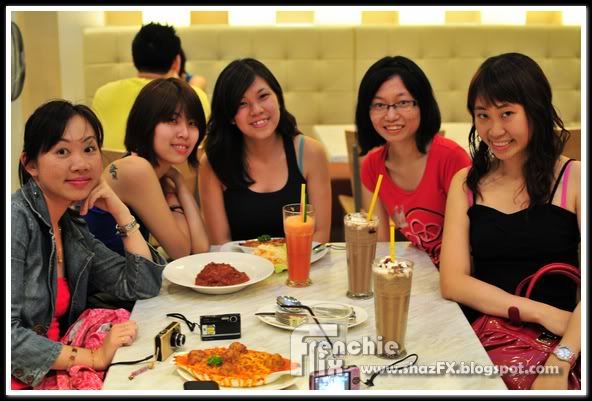 Joann, Michy, Yu-Wen, Evelyn & Kylie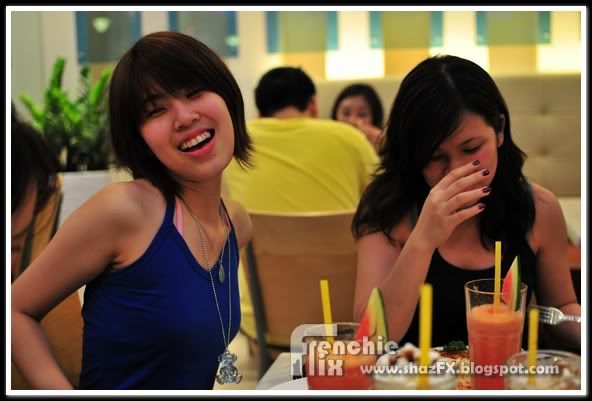 Michy - Food at MO is much better! // Yu-Wen - Alamakk so smelly la! (michy's...)
So off we went to Murni's Discovery for greater FOOD!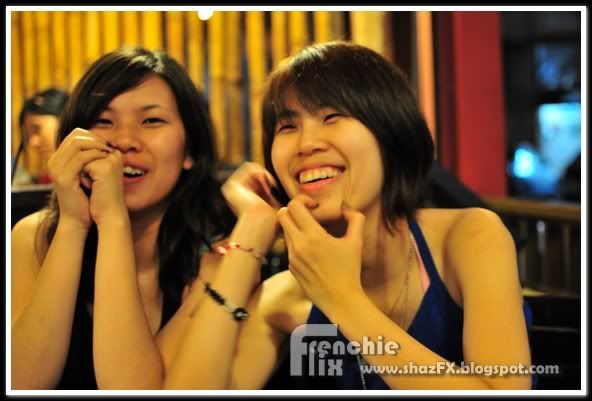 WE were happier here...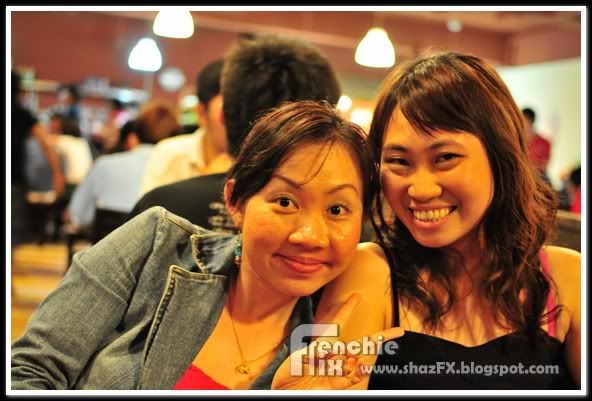 The girls get to order... I MISS YOU I LOVE YOU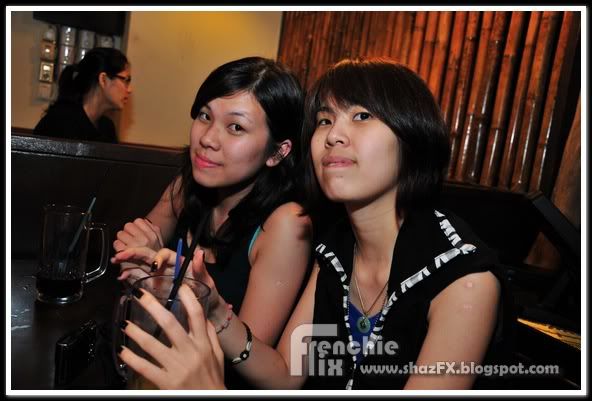 What an evening... every1 was just looking at my table!
This was our evening at Murni's Discovery - Happy B'day Kylie!
Labels: Belated Birthday, Kylie MC, Murni's Discovery, Princess Kylie MC, Vivo