Astro: Get INVITED to the LIVE Screening of 'THE OSCARS'
Wasssuppp Shaz:
It's been a really looooong week with totally BUSY BUSY preparing for the Radio Survey that's happening right now and our weekly station event! Yep, we're playing FUTSAL - but a different kind of FUTSAL with local bands such as Bunkface, Meet Uncle Hussein, Stonebay and many more! 16 Bands altogether that is...
YOU've NEVER seen OSCAR like THIS!!!


Interested in joining fellow members of the media and other bloggers to the exclusive (via invitation only) LIVE screening of The 82nd Annual Academy Awards (THE OSCARS) this monday?
Date: Monday - 8th March 2010
Venue: MidValley
Time: 8.30AM
Details: Breakfast & Lunch is provided for attendees.
Conditions: U just hafta be a blogger who reads Shaz's BLOG!
HOW 2 Join: e-mail me your details (name, blog address, phone number) > shazFX@gmail.com
When: NOW - PRONTO - FASTER la...
How many: 11 of you guys will be invited under SFX Network!
On the other hand.... my next update will be a bout my Birthday Celebration at TONY Roma's with a great BUNTING / BANNEr made for me! THx y'all...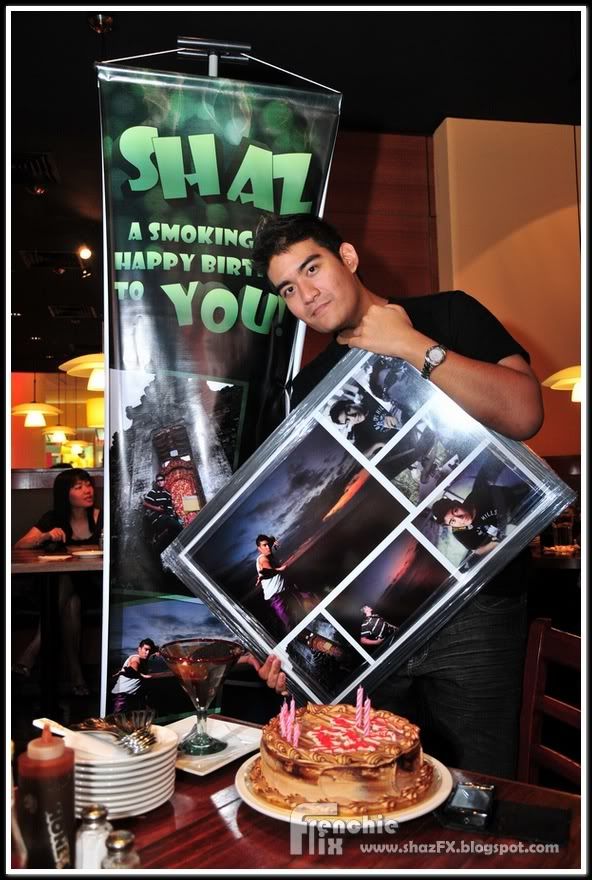 Labels: Astro, Astro LIFE, Birthday, OSCAR 2010, Tony Roma's