1st Krispy Kreme Outlet in Malaysia
(Blog Update for April 27th 2009)
Malaysia's first Krispy Kreme outlet is at Berjaya Times Square - Ground Floor. Taking over the Dome Cafe outlet previously and now is beside Papa John's. Another Berjaya F&B Outlet that serves great pizza! 
Berjaya - known for its Starbucks Coffee Franchise here in Malaysia... 7-11 is under them as well if i am not mistaken. Then there's Kenny Rogers & Papa John's. The latest addition to this brotherhood or sisterhood ( i really have no idea ) but yea... its KRISPY KREME. 
The "doughnut" fever i'd call it that MALAYSIANS been kraving for ever since many students who travelled a broad to Australia, UK and The States - all came back to bring to friends & family a little bit of DOUGHNUTS to put a smile on everyone's faces! 
Well... now YOU don't have to wait for friends to come back from overseas... just head on over to Berjaya Times Square - KRISPY KREME's 1st outlet or their 2nd outlet @ MidValley Megamall opening real soon at the Lower Ground Floor. A QUEUE that would perhaps make your eye balls drop out of its socket.
Talking about queues... For the launch of Krispy Kreme in Malaysia - the first few people started queueing up on the front door as early as Saturday (2 days prior) at 5PM! HAhaha... on this very morning more than 400 people was seen queuing up to catch the very first few thousands of doughnuts by Krispy Kreme. 
I bet the Krispy Kreme Krave is still on till now - and many many more years to come :)
Just before the opening... some speaches..


Trina... you were there! (she's in the red top!).


VIP's tasting the very first few Krispy Kreme Doughnuts on the day of the launch!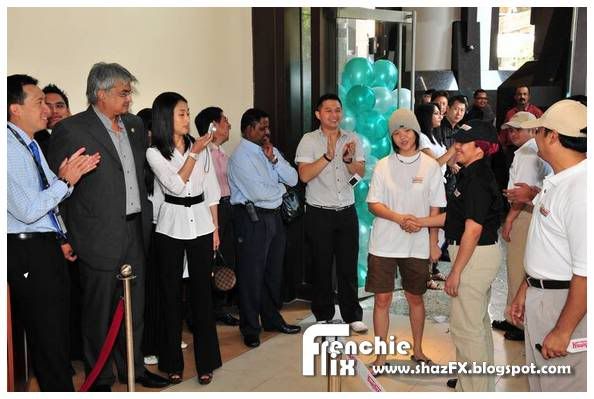 The first walk-in customer who queued up since 48 hours ago!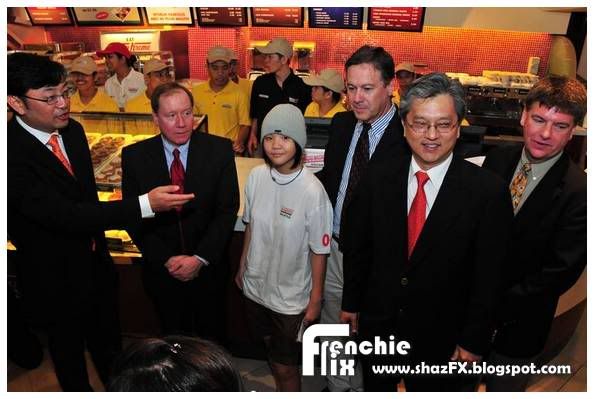 She won a YEAR's supply of KK Doughnuts!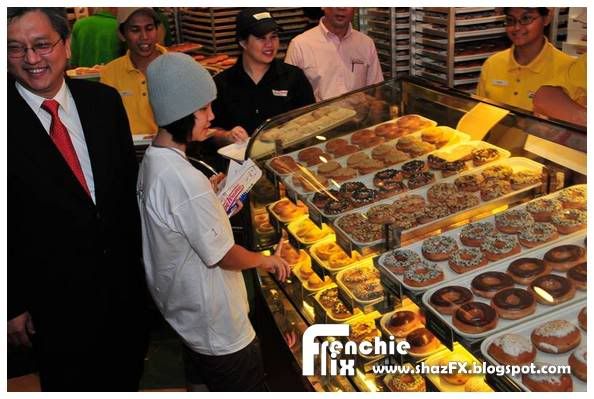 And she bought a whole dozen for herself!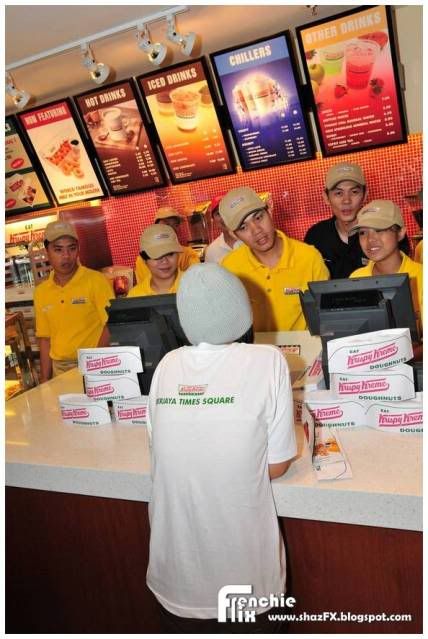 Krispy Kreme Berjaya Times Square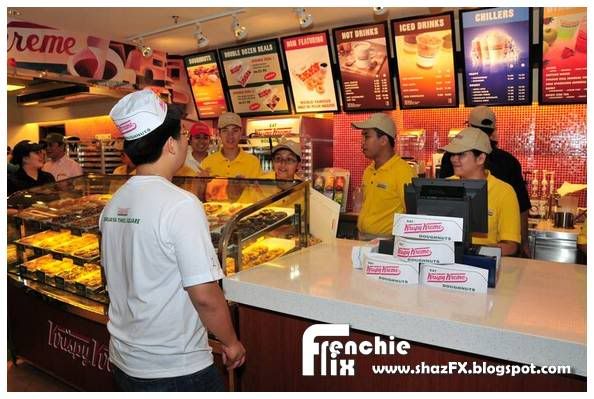 The 2nd guy...


The doughnuts...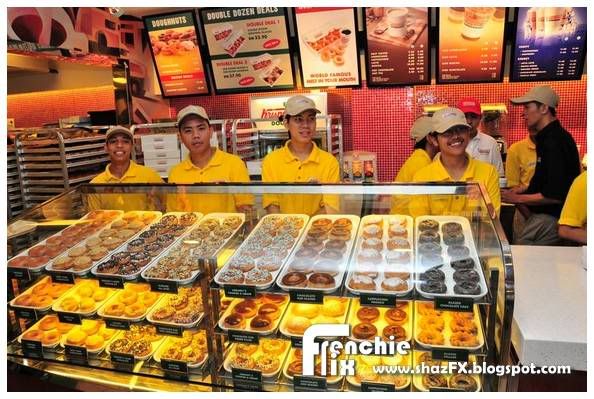 REAL doughnuts!!!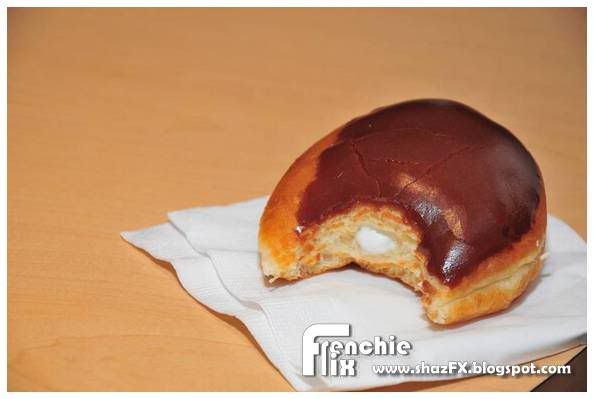 Look at the filling... yes yes its so SUGARY! But who cares... just EAT!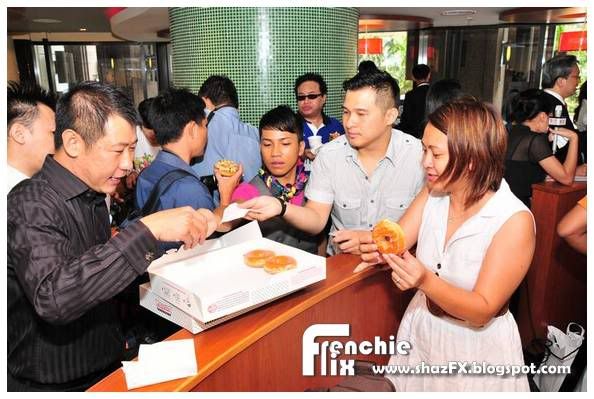 Its finished ... in a jiff!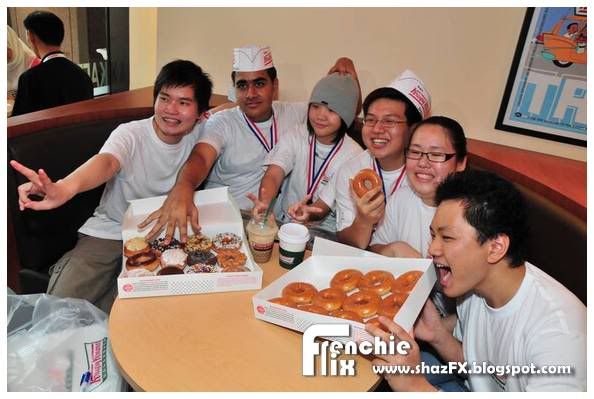 The first few customers of Krispy Kreme Doughnuts Malaysia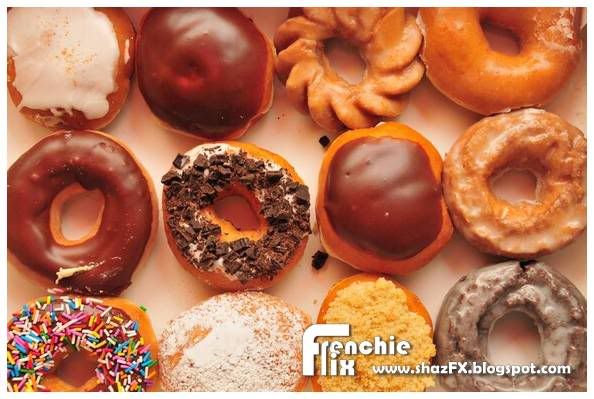 The dozen doughnuts by Krispy Kreme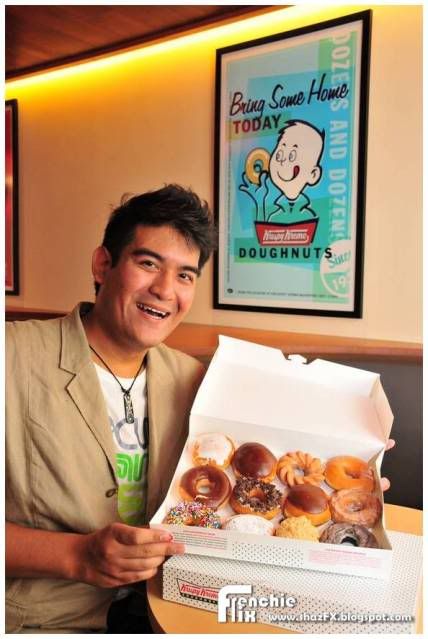 I simply love FOOD - but this time around i have to take away...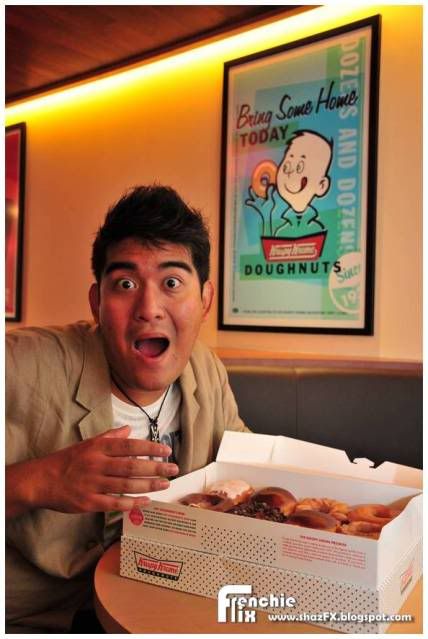 I can't be eating all this today right?


So yea... sit back and sip a cuppa coffee!!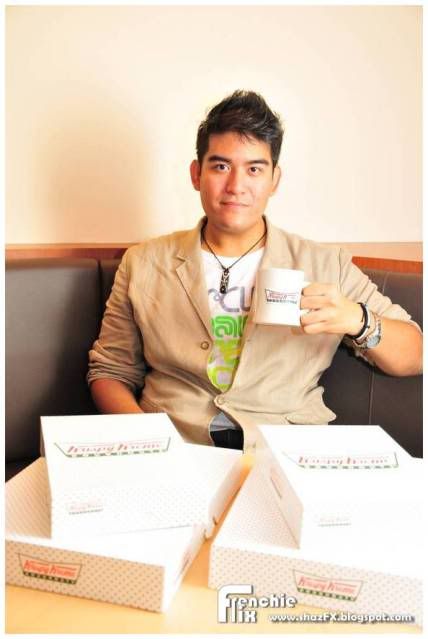 Be like me - Shaz da Krispy Kreme Kraver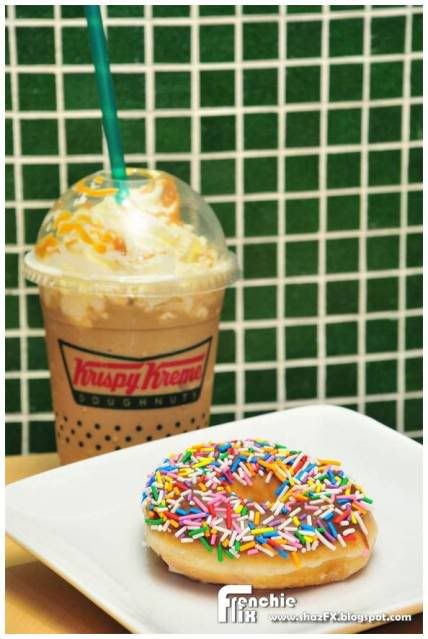 Wanna krave for more...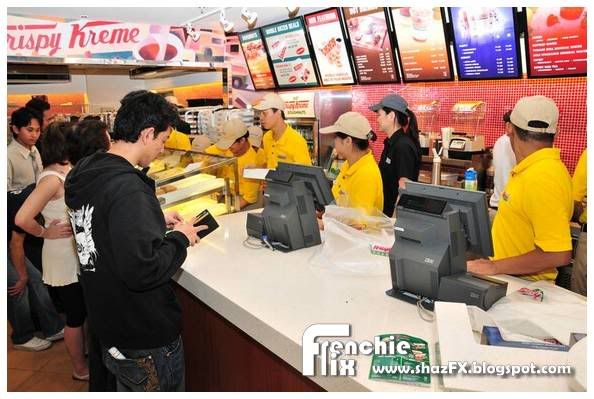 Head on over to Krispy Kreme Berjaya Times Square - soon at MidValley Megamall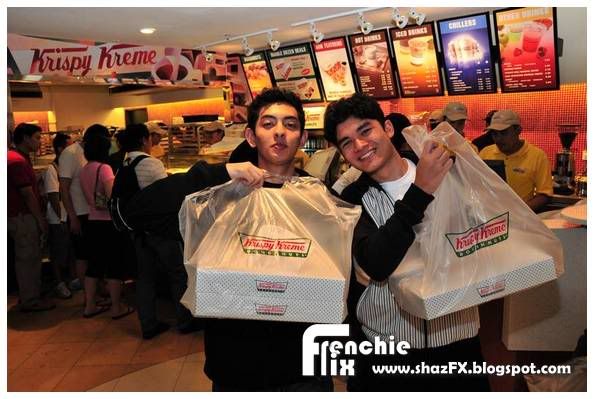 Azlan and Izlan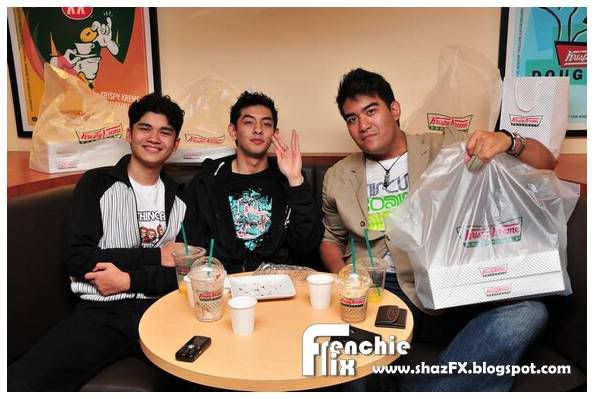 Wassuppp la.. we all had so much to EAT n DRINK now too HIGH ON SUGAR!
Labels: Berjaya, Donuts, Doughnuts, FOOD, Krispy Kreme, Kuala Lumpur, Malaysia, Times Square