The 120 Minutes Wait... "worth it!"
(Blog Update for 9th May 2009 - Kuala Lumpur)
What a day... have you waited for 120 minutes (2 hours) for a friend before? Hahhaa.. ok ok! Well i have... and i'm not updating my blog juz coz i wanna "ber-emo" with my friend! Hahhaa... well am not going to tell you who it was either! And this update is suppose to serve as a laughter for some...

First and foremost... to my friend who made me wait 120 minutes - it's ok :) No worries la... this update is just to tease you! You know who you are.... siapa yang makan cili - dia la yang terasa pedas! Kekek...
Anyways - just finished meeting up with Xian Jin for supper tonite! And i kinda re-enacted the moments that happened while i waited for a friend for supper on saturday night! Before anything... i need to say thx to a couple of people!
1. Xian Jin - for taking the time for the re-enactment of the scene where we took the pics to make this blog update possible. Thx for taking the photos tonight ya! - Photos taken at BUGIS Kopitiam in Pandan Jaya.
2. Patrick - for giving me his reading material to read! A Book - The Alchemist by Paulo Coelho. Without this, i would have just left the location after the first 30minutes of waiting! Hahah thx bro.
What happened was - first i met up with Patrick at 1U, after sending him back... off i was about to go for another appointment - to play Nintendo Wii at frens place! But he told me that they're going to a burger place in SS15 at 9.30, so i told him ok see you there. Heck it was 8.40pm, so i went for Nasi Lemak in paramount first then reached SS15 at 9.05pm.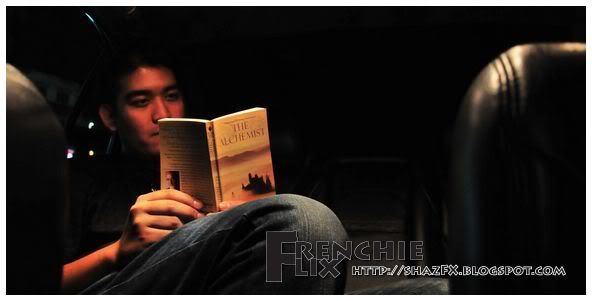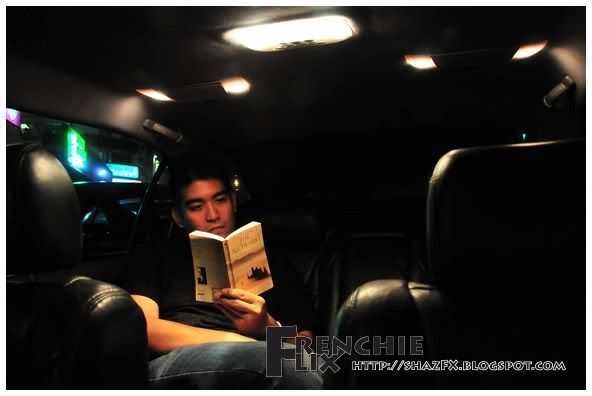 It was 9.45 pm... he still wasn't here at SS15. Say wanna bring 3 girls for me... tak sampai lagi! :( So yea... off i went continue reading in various different positions. Imagine sitting in a parked car right in front of the Burger Stall - engine running for 2 hours (how much petrol is that arr..).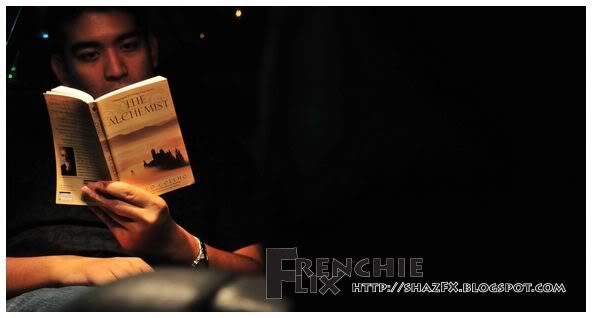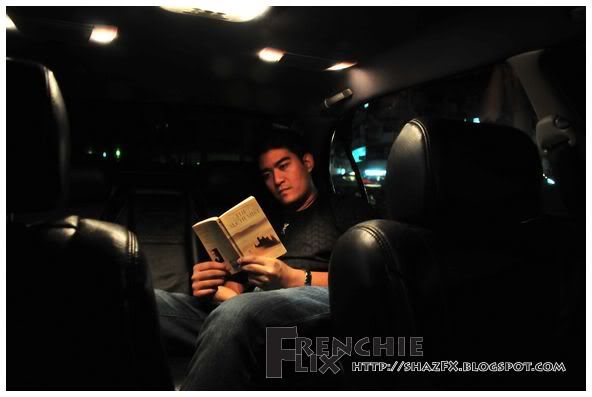 It was 9.50 pm... he called and said SORRY SORRY... ok ok i am coming on the way from home! So he says... hahah :)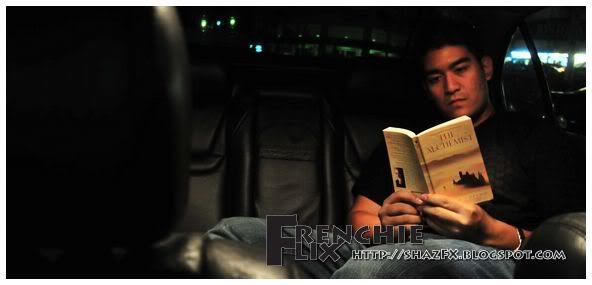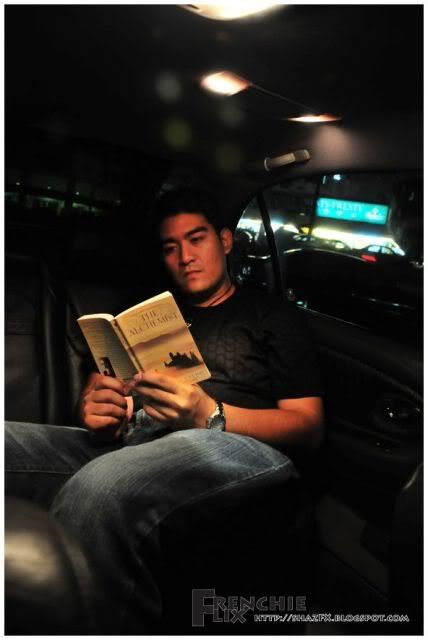 It was 10.10pm... he called and asked if im still there... yes i am but i might leave soon! Hahhaha juz thought that would make him come faster :P Oh well.. i'd still wait :)
It was 10.30pm... he called again and said he's on the way! I wonder la... when is this "on the way" is really real :P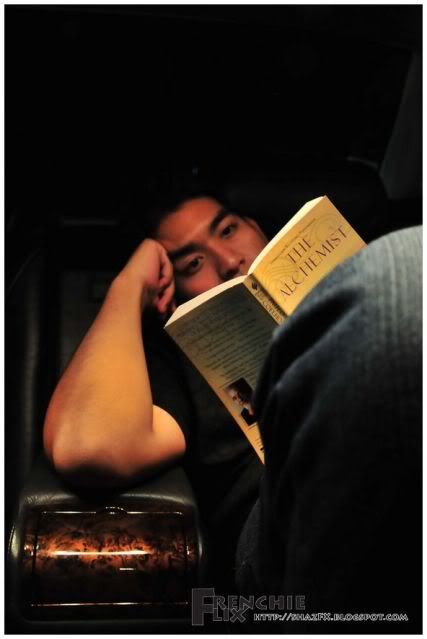 It was 10.50pm... he called and said he's 10 minutes away! Ok la... 10 more minutes!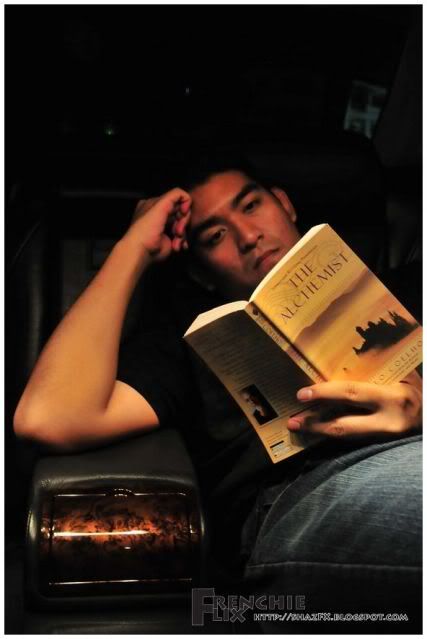 It was 11.05pm... he arrived and Wheee i can go back home in 30minutes after hanging out with him and the 3 girls! So tired i was...

Hahaha... ok the moral of the story is! Always have something to read with you at all times... it helps! Don't waste your time not doing anything when you can do something about it! And to my friend who made me wait - this update is just a "joke" ony la! I actually had my 2 whole hours to myself! Something that i always wanted... so that i can at least start reading again! 
So yea... some time alone to yourself doesn't hurt... read a bit everyday - who knows you can finish reading a best seller in 2-3 days tops! 
And just for the record - no i am not a 'cam-whore' or 'vain' for this matter! As Xian Jin is the one who wanted me to take more and more pics to express how long 120minutes was!