KL Strobing Party...
It was a Saturday - a bright sun shining Saturday but with clouds covering the blue skies and partly the sun! Oh well... what a start to a day! We thought that we're going to get sucky photos on this day (sigh... a week's plan spoiled...) 

Actually NOT! Well we all first met up at Pavilion Bukit Bintang - Jon Ming, Yih Wen, Raymon, Jen and Sandra. Supposedly Chze Hong was there too but the fella over slept! :P And so we began our journey to CAPSQUARE KL by monorail with all our equipments i.e.: dSLR, flashes, tripods, umbrellas and more tripods! 
And so the journey continues... and we had a great day learning from one another the techniques of taking great photos using different elements of photography all the way from bracketing, making use of active d-lighting, multiple remote flashes and so much more. Let's enjoy the photos...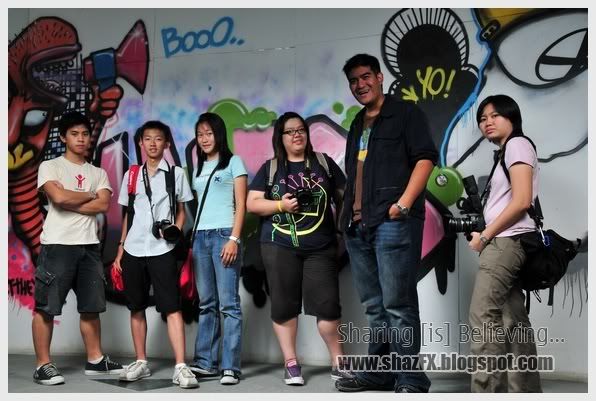 A bunch of us here at CapSQUARE KL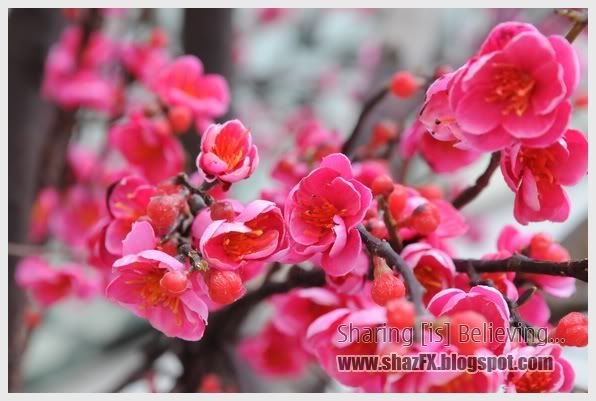 The flowers surrounding the BULL @ Pavilion KL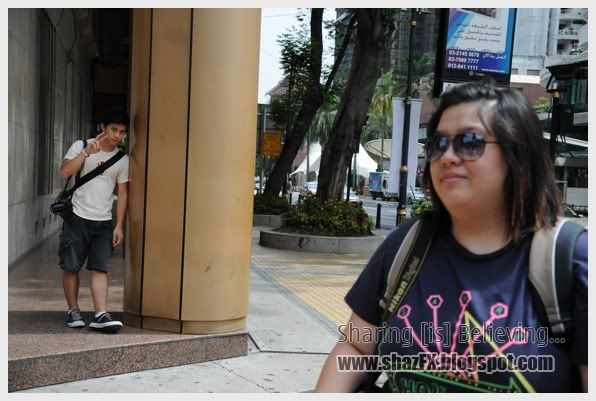 Crosing the road at Bukit Bintang...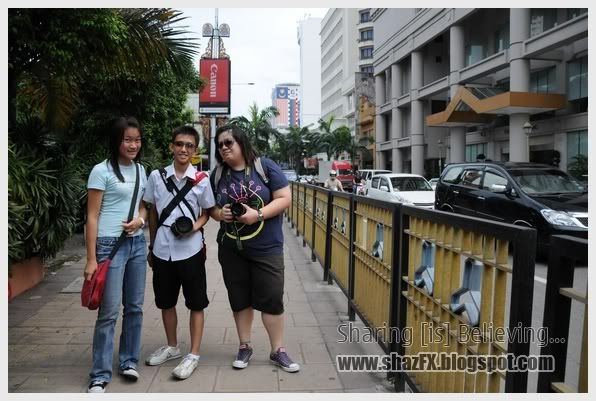 Walking down the lane - memory lane!

Monorail - Malaysia's pride!

We went up on top of a building quietly so that the guards won't find us!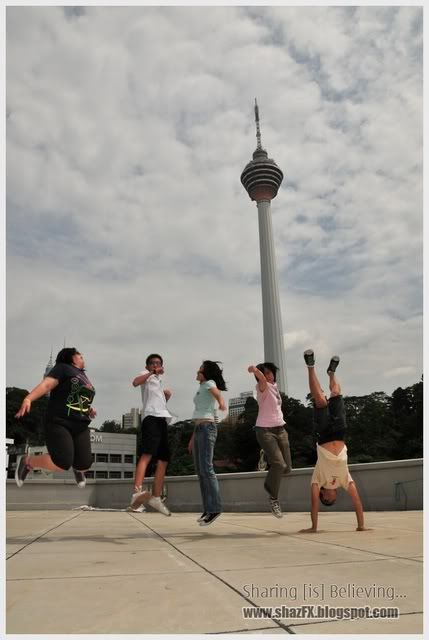 And we STROBED away upside down!!!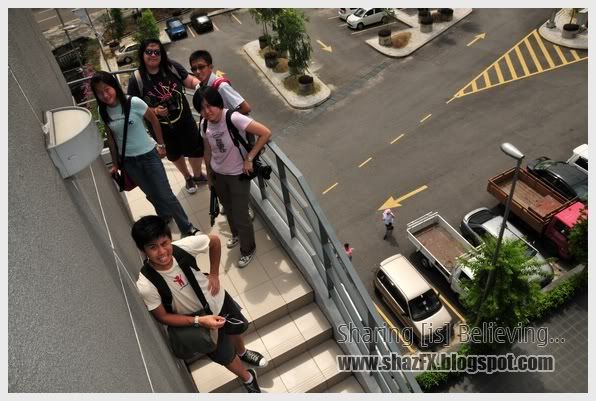 Really dun believe that we are on top of a building arr... SEE THIS!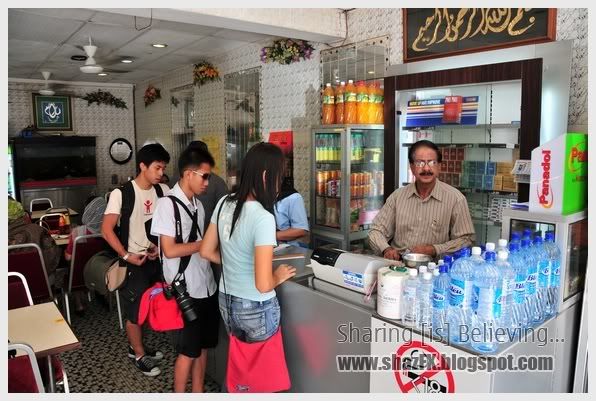 Being on top of a building, makes us hungry!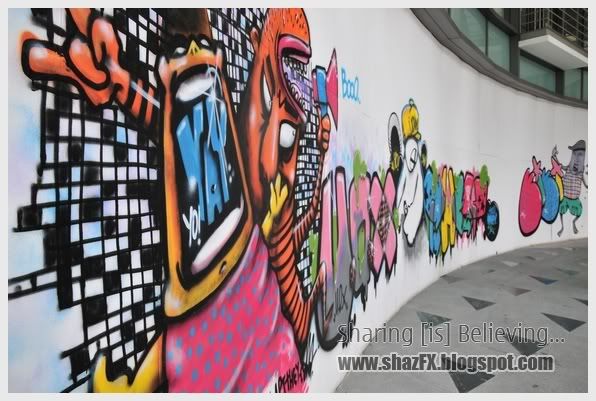 And then we focused on some graffitis here at CapSQUARE again!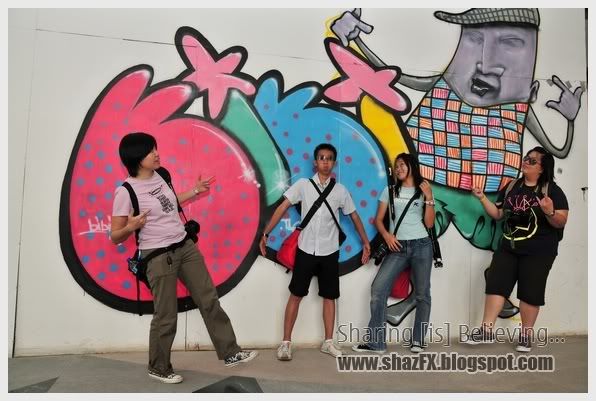 Kekekeke.. nice pic! Every1's trying to be a character on the wall!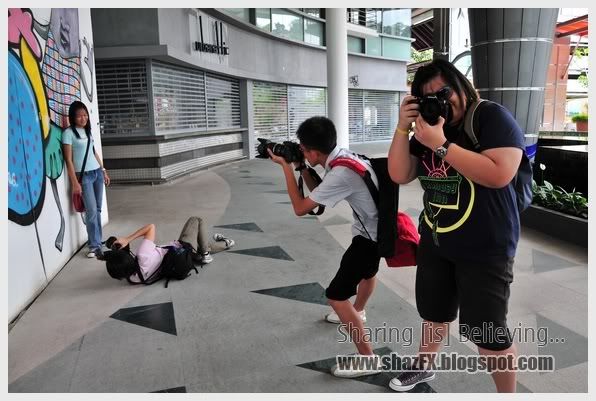 Wakkaakka.... taking a picture of 4 people in 1 frame!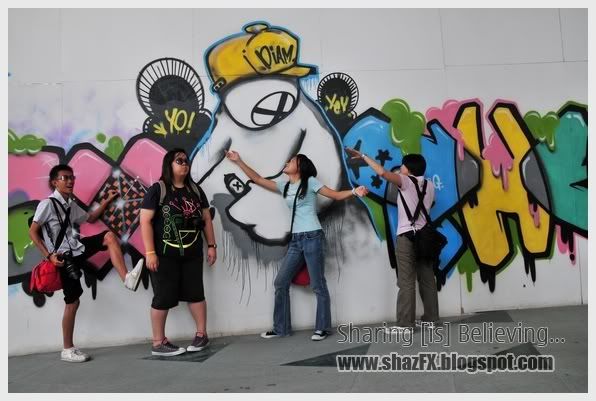 Look at the funny guy in yellow lookin Jen!!!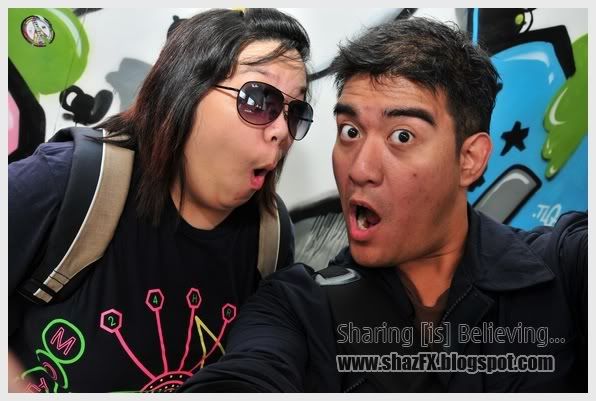 OOOpppssss.... apa khabar semua!

The SMKDU peopleee!!! Together with YIH WEN - their scout master!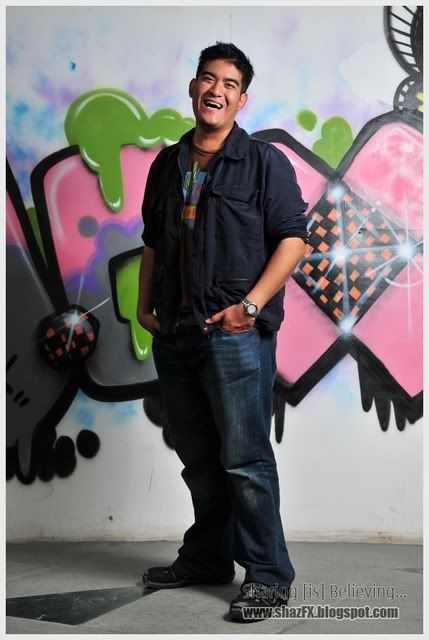 The super uber model Shaz! :P

Jon trying to set up his flash to take some piccas!

A pic that i tried using Active D-Lighting on the Nikon!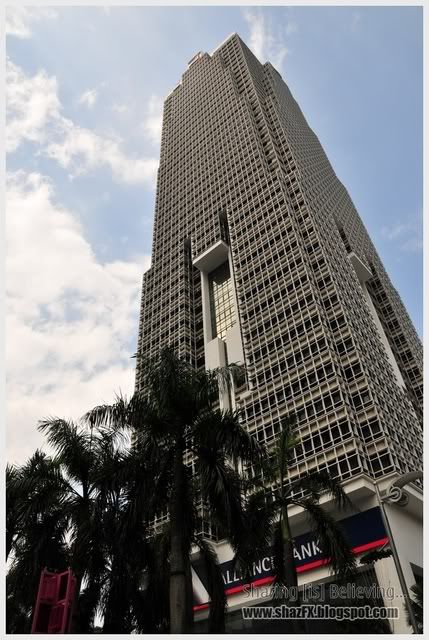 Another D-Lighting pic!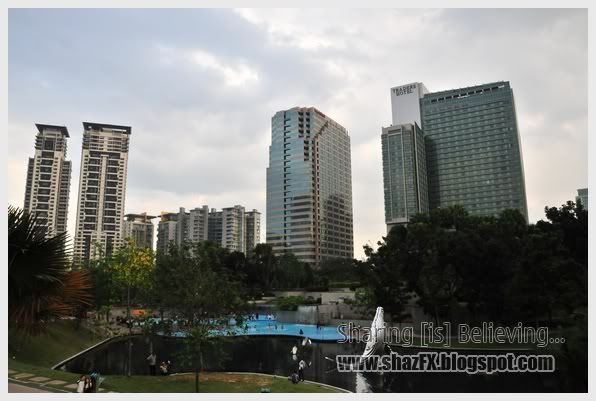 Sesated gambar...suppose to be down there but somehow its up here! KLCC Park...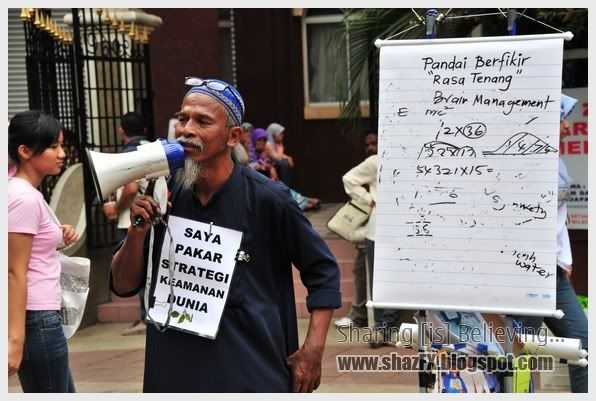 Wat the crap... he's a pakar strategi keamanan dunia??? And why is he still here???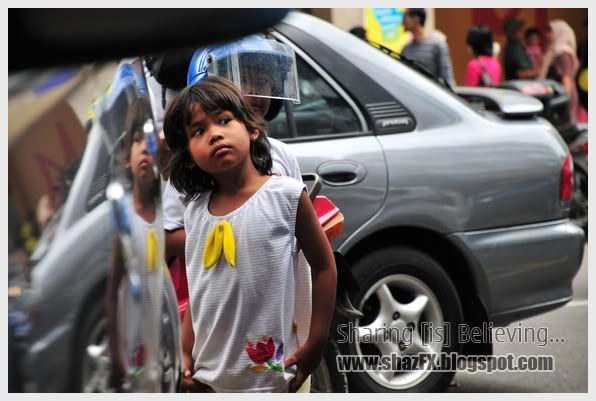 A glance at life passing by...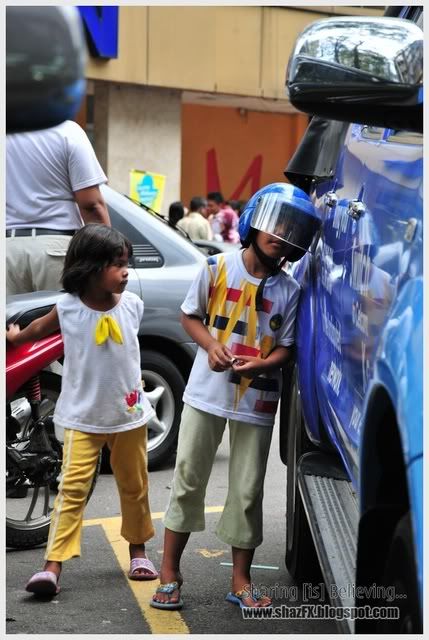 Love at first sight!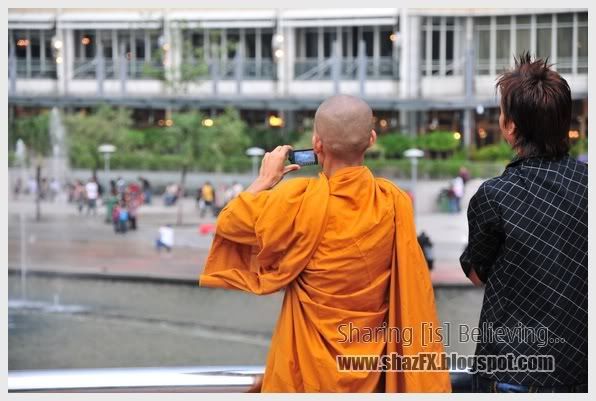 So high-tech one arrr! - This monk...

Dinner was at KLCC Food Court! - Dunno what jomi is tryin to do sittin like that :P