Hannah Tan's Farewell Party!
My friend, Hannah Tan - who is not just a model, singer, songwriter, composer, host but also a great friend for all as she's one of the few people among us YOUTHS that are keen on making the difference and is really trying her very best to make THAT difference in our lifes.
The H-Factor event which took place last month helped empowering youths from all over the nation to give them that extra edge that would make a difference in the coming years... Anyhow - Hannah Tan is leaving for Japan for 2 years to further her career there!
One of the very few local celebrities who is stepping out of the country to showcase Malaysia to others! That's one great thing that i love about her, its like as if she has no boundaries and wouldn't mind going far stressing herself to do something good.
Let's all wish her all the best eh! Anyways - Hannah invited me to come for her farewel party and there i was! Met up with some old friends, long lost friends and also some friends from the industry such as Harith Iskander, Hans Isaac, Daphne Iking, Tony Fernandes, Serena C, Pietro, Jason Lo, Non of LiteFM and many others!
Enjoy the photos yo!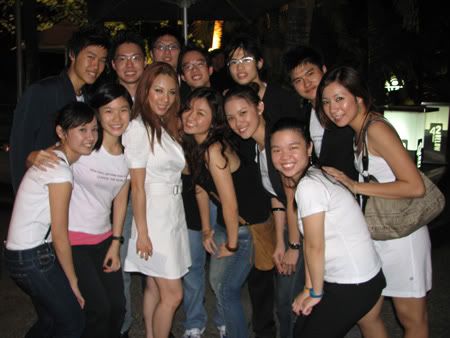 Group photo of Hannah Tan with the CREW - Making the Difference!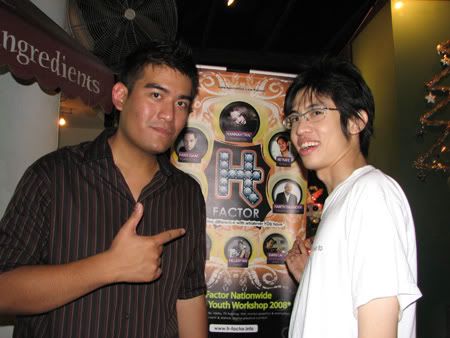 Leonard & I - He's the President of H's fan club if im not mistaken!
Joey and Pietro of MixFM...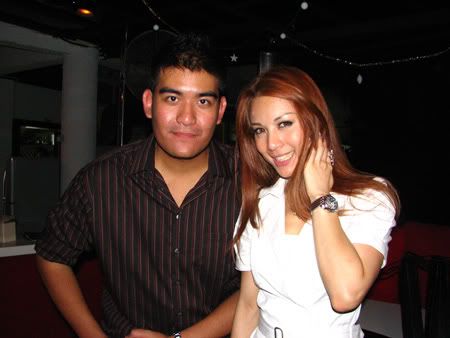 Hannah Tan and I - All the best H!
Cecilia & Me - She's the winner of So You Think You Can Shaz! I mean DANCE :P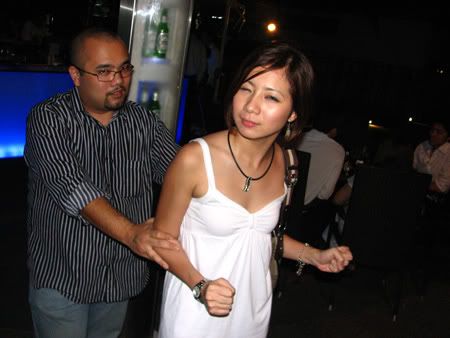 Pietro teaching Cecilia how to SHAZ! LOL...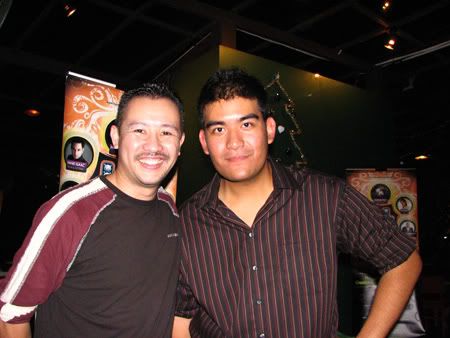 Non of LiteFM! - WE both see each other at the office almost everyday due to our radio shifts are at about the same time and studios are opposite each other!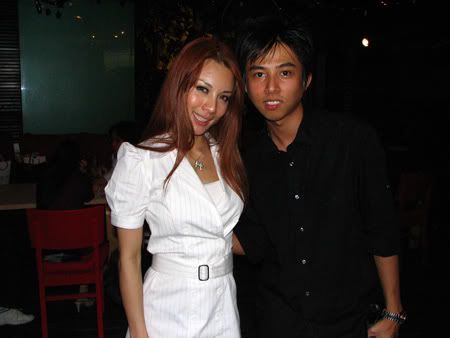 Hannah Tan and Joey! Sooo lucky la this dude!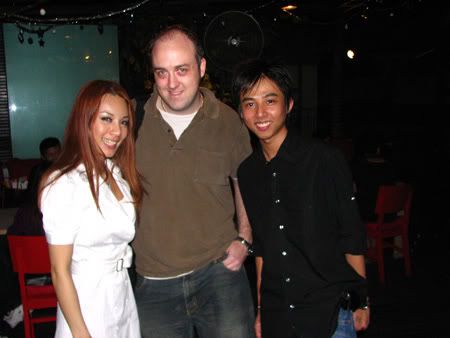 Hannah Tan, Shaolin Tiger, and Joey!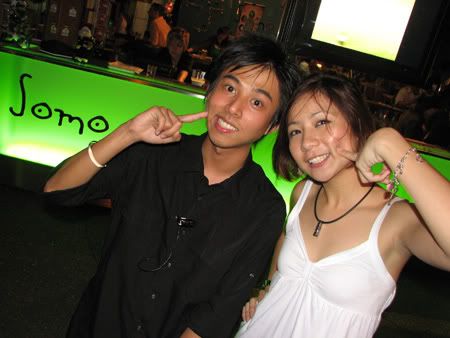 Time to do some stupid face la i tell you! :P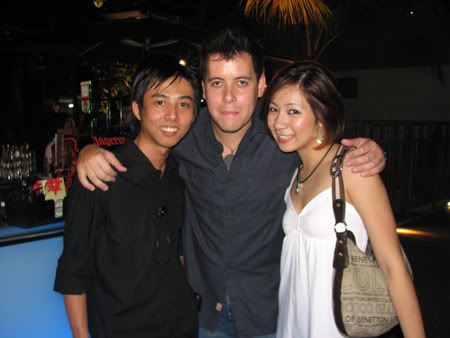 Jason LO aka LO...the rockstar and the guy behind ROCK THE WORLD!!!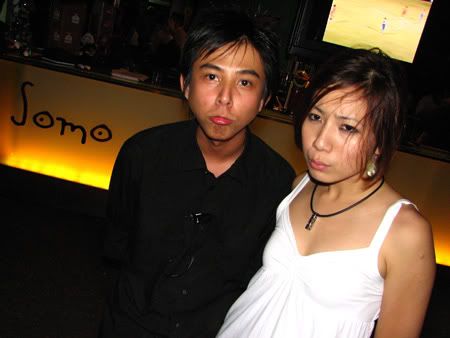 Emo time... dun be so sadddd!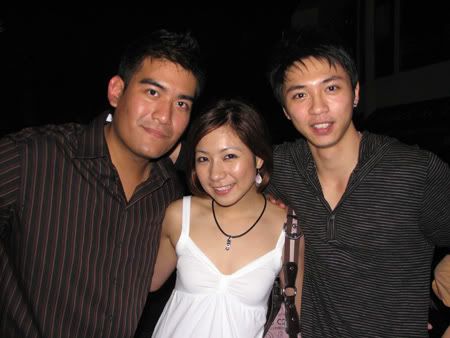 Vincent, Cecilia and I... Hahaha this guy arr ever so busy! Cc pulak ever so notty! LOL..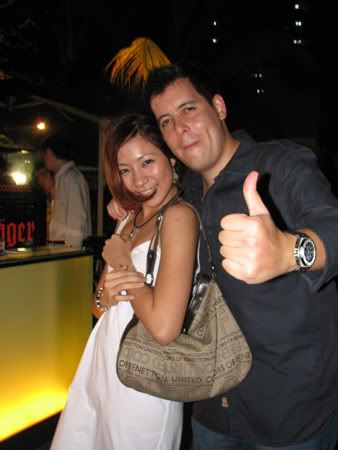 Thumbs up for more FOOD!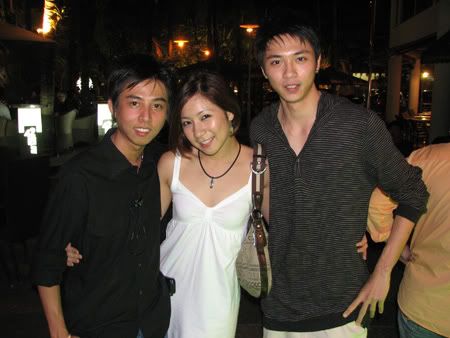 Joey, CC & Vincent - We ought to go out again and more often la! Shucks that day the Silent Disco tak dapat pergi!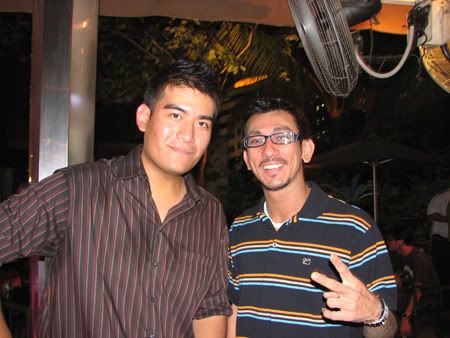 Da'man in da-HOUSE! Reefa...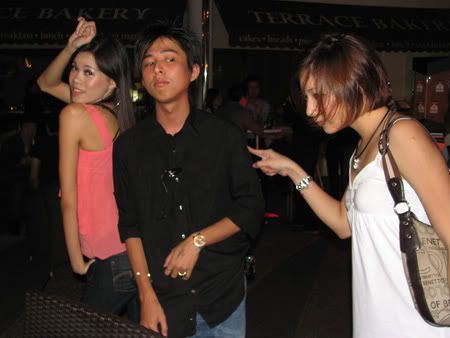 I think this is where the MicroSOFT joke comes in to play!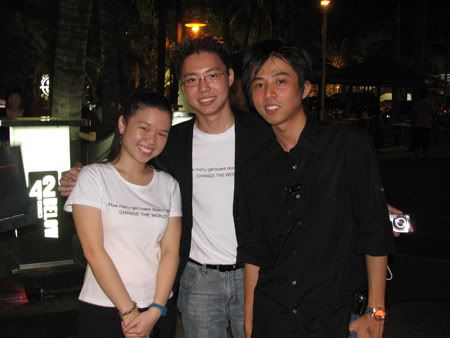 Joey, and Benjamin! - What camera is that hiding behind joey arr?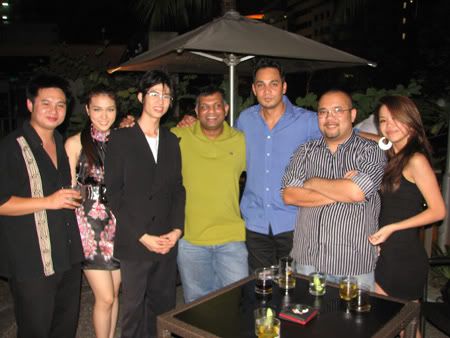 A group photo! Hans Isaac, Leonard, Pietro, Tony Fernandes is there too!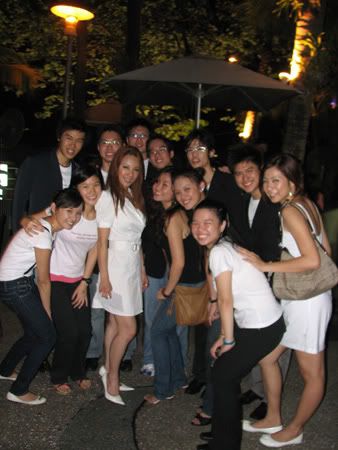 Lots of group photos tonite wei!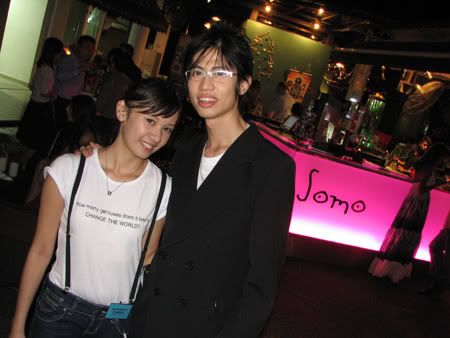 Leonard and I forgot her name! :(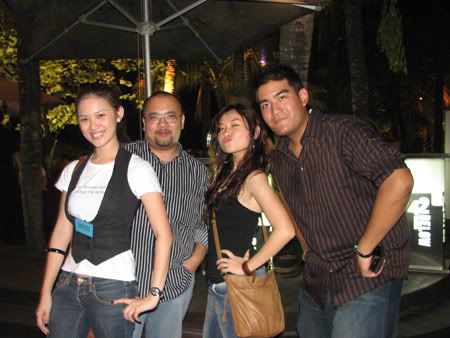 Ok ok.... i know after i came back from Kelantan! I ate so much im so fat edi!
Pietro feeling good with the ladies in da house...!
I'm not that lucky to have posed like Pietro YO!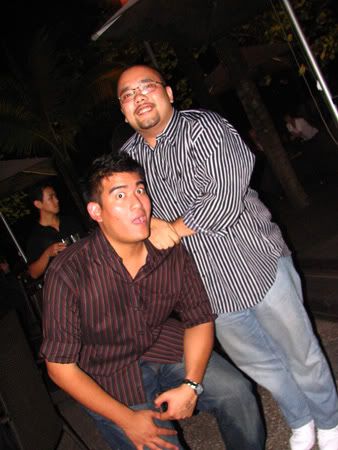 Where are da'GIRLS!!!
Sam on the other hand so lucky!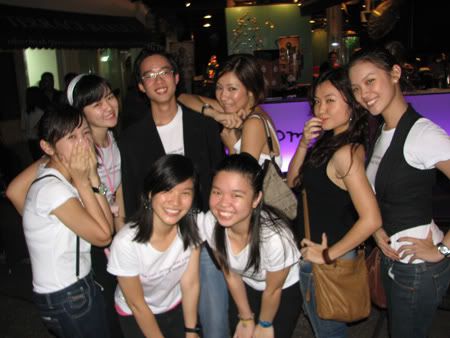 Here's where SAM BLUSHED! LOL..AHaha..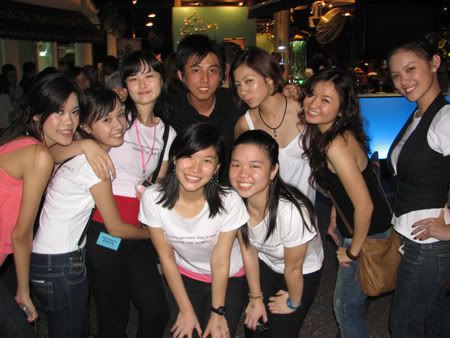 And joey blushed to the MAX too :P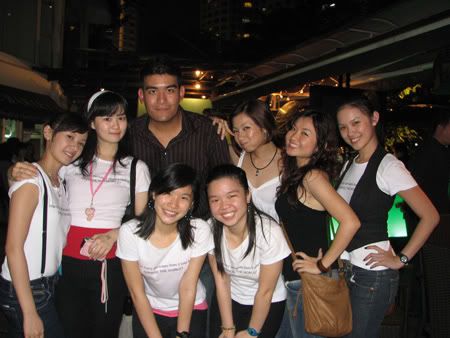 Ok i blushed too! But im so dark u cant see it :P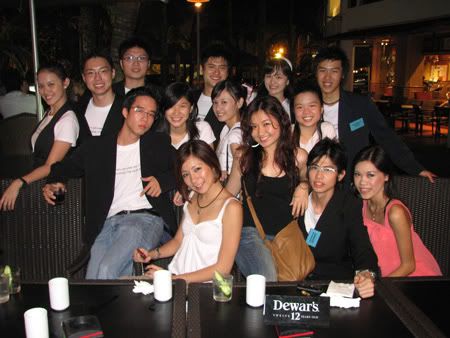 The crew with CC, Leonard, Keith, Sam, Ben and etc!
Daphne Iking - you guys know her rite!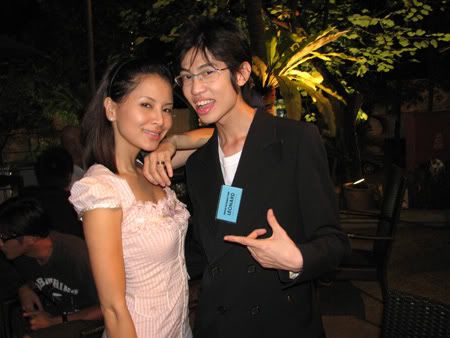 She's a STAR @ ASTRO :)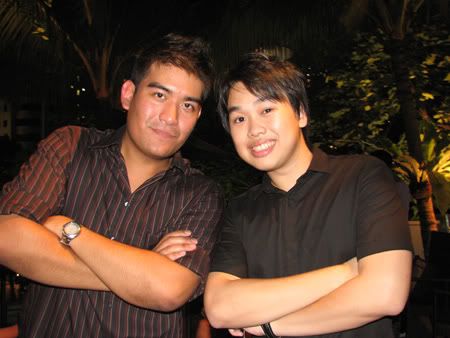 David Lai - aka the fork bender illusionist / mentalist!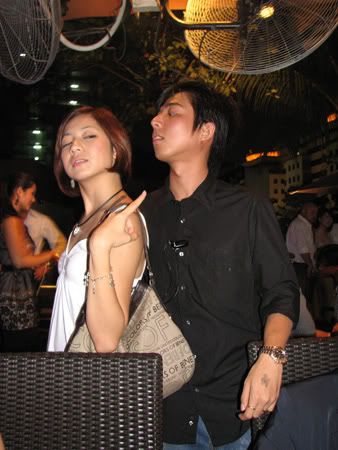 Joey and CC making a difference...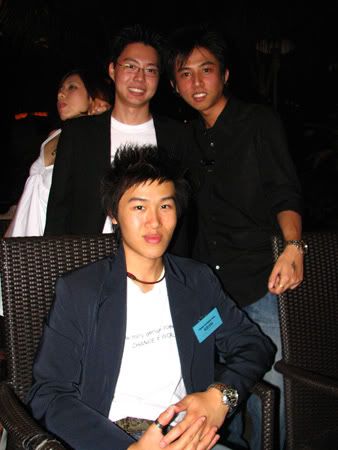 Keith, Sebastian and Joey!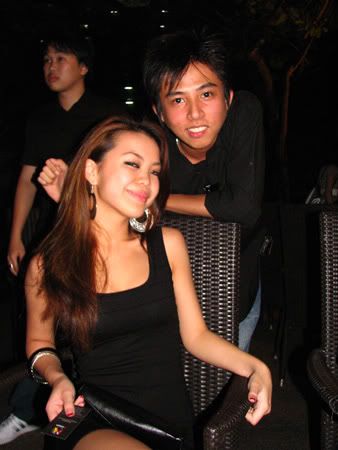 I forgotten her name! yikess!!!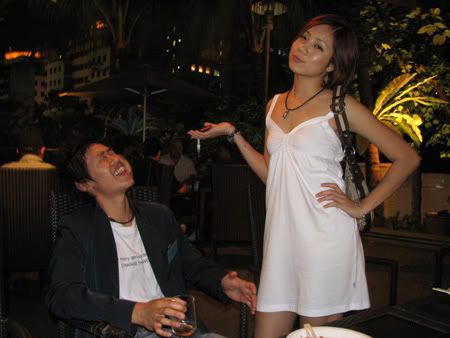 Keith.. why u so happy wannn???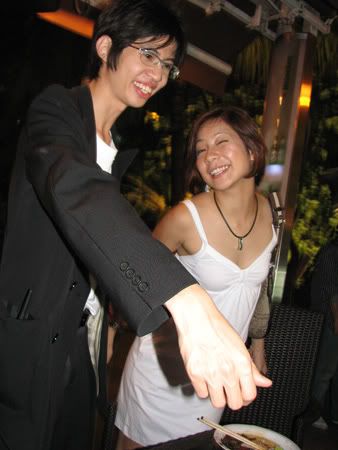 Leonard obviously introducing CC to some1 important :P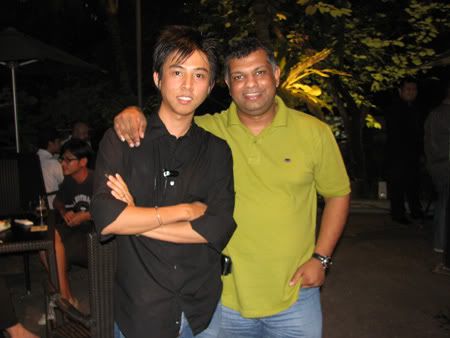 Tony Fernandes! The guy behind Air Asia with Joey!
A group photo that will not be forgotten! - Now everyone can fly!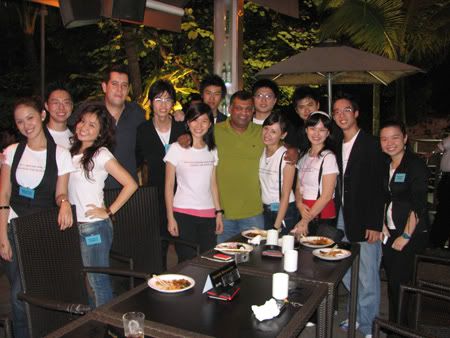 The night, that we all made a difference!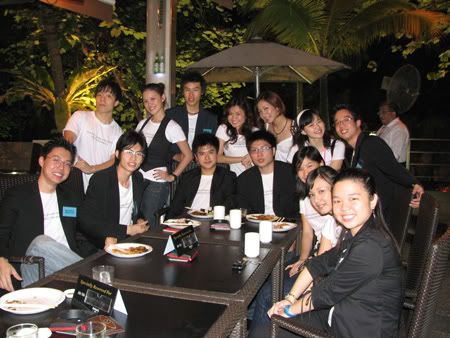 OMG - i'm the photographer in most photos!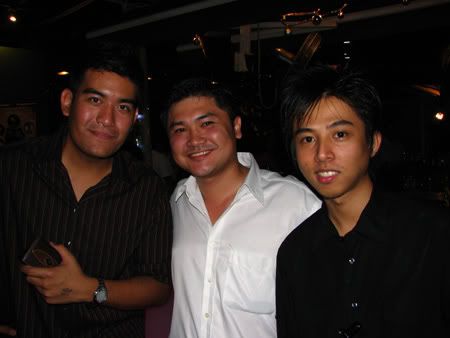 Finally, i'm in the photo :P Hahah.. what a great night :)